20+ facts and stats about Amazon Prime Day 2017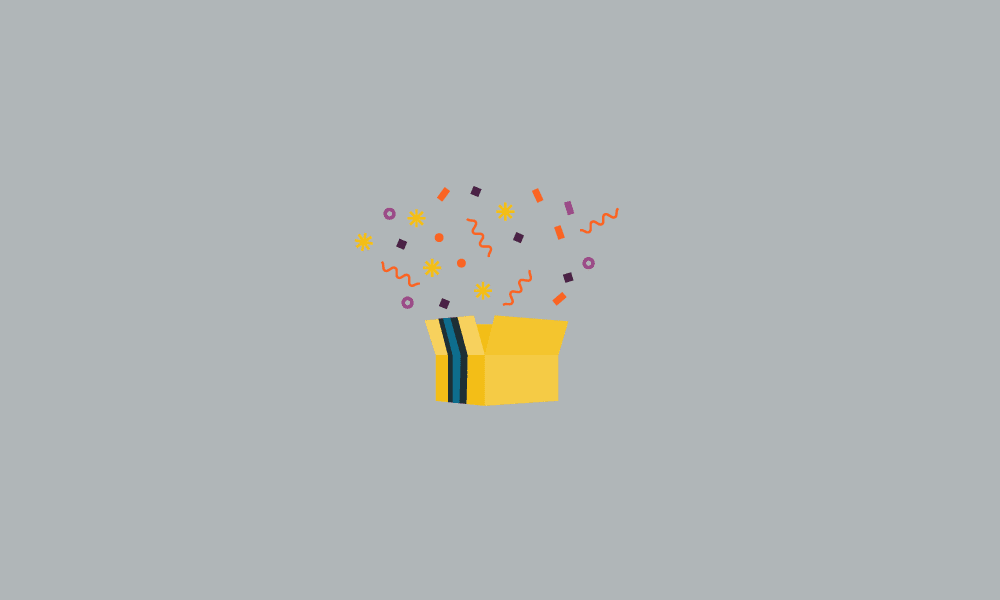 Unless you've been living under a rock, you know that Amazon Prime Day was last week. The third annual event held on July 11 was a phenomenal success. There were predictions that it would grow by 20 percent to 40 percent, but Amazon blew those figures away with a 60 percent year over year increase. The e-commerce giant raked in more sales in a single day than ever in its history, surpassing even Black Friday and Cyber Monday. Though specific figures haven't been released, it's estimated Prime Day brought in between $1.8 billion and $2.8 billion dollars for Amazon.
Ever since last week, news about Amazon has been flooding the internet from all different perspectives. We've rounded up some of the most interesting data bits about Amazon Prime Day 2017. The information here is enlightening, inspiring, maybe a little alarming and in some cases, humorous. Read on for practically everything you would want to know about what went down on Prime Day.
1. Too big for a single solar day. Prime Day was 30 hours this year instead of 24. It was also available in 13 countries. That might have had something to do with why Prime Day 2017 was Amazon's most successful day ever.
2. New Prime memberships. To take advantage of the discounts, shoppers had to be Amazon Prime members. Thought the specific numbers haven't been released, a record number of people signed up for Prime Memberships last Tuesday. Additionally, "tens of millions" of Prime members shopped, leading to a 50 percent jump in Prime member purchases compared to last year.
3. Technical hiccups. Even big players like Amazon experience glitches. In the beginning hours of the sale, the main home page had a slowdown that caused long loading times. For a while, the Amazon app's "add to cart" buttons were failing. Additionally, in some cases, a few lucky shoppers received multiple "Prime Savings" discounts to further reduce the price of the items they were buying by 40 and even 60 percent.
4. Prime Day orders on mobile. In 2016, Amazon's mobile app had more than double the orders compared to 2015. And on Prime Day 2017, mobile sales made on the Amazon app more than doubled again. Can they sustain that kind of growth in 2018? At this rate, I wouldn't doubt it.
5. More devices, more money. The Echo Dot was the best-selling product on Prime Day. More than seven times the amount of Amazon Echo devices were sold this year than last year. Let that sink ink: Amazon sold a record number of Alexa-enabled, Amazon-powered devices that will then be used to make even more Amazon purchases in the future.
6. Other top selling items. In the U.S. and Canada, the most popularly purchased non-Dot item was an Instant Pot pressure cooker. In the U.K., shoppers were picking up more Sony Playstation 4s. In Japan, Amazon sold tons of its Happy Belly bottled water. The Soda Stream was popular in Germany and Austria. Worldwide, more than 3.5 million toys were purchased on Prime Day.
7. 12 minute delivery time. The extremely fast Prime Now delivery service was on the ground in Sunnyvale and Berkeley, California and Kirkland, Washington. The fastest deliveries took just 12 minutes for snacks and writeable DVD packs to make it to customers. That's faster than it takes for most people to even get to a store, let alone make a purchase.
8. Themes in the offerings. Amazon Prime Day deals were organized according to about 20 of the most-shopped-for themes, from pet lovers to gardeners. The most popular themes were home chefs, techies and for the home, with apparel and accessories close behind. More than 100 deals were only available to voice shoppers. New deals displayed as often as every five minutes.
9. Free giveaways. In the days leading up to Prime Day, freebies were popping up every hour on shoppers' screens. Some of the items that were being given away included Nintendo Switch, Amazon Echo (of course), an Apple MacBook, a Samsung Home Theatre System and more.
10. Multi-day event. Prime Day straddled two days, but in addition to the giveaways, there were other deals rolling up to Prime Day. Streaming a video was rewarded with $10 to use before Prime Day. Audible and Kindle Unlimited subscriptions were both discounted 40 percent. Prime members could get 35 percent off with on-site coupons on select food and household items at Prime Pantry
11. Grocery supermarket. With the Amazon-Whole Foods merger in the works, more shoppers browsed supermarket staples and everyday essentials. While these haven't been notable best-sellers for Prime Days past, millions of customers became more aware of Amazon's evolving grocery offerings.
12. Amazon Marketplace. Small businesses and entrepreneurs sold more than 40 million items on Prime Day in 2017, up from 20 million last year. Shoppers who bought from marketplace sellers received a deeper discount, on average, than if they bought directly from Amazon. Marketplace sellers offered an average discount of 45 percent, compared with 35 percent for products sold directly by Amazon.
13. Website traffic. Web visits to Amazon.com reached 73.8 million visits Monday and 113.2 million Tuesday. For Monday, that's a 28 percent increase in traffic for an average summer Monday. For Tuesday, that's 69 percent more than on an average Tuesday in June this year. These figures are 5 percent higher than traffic to Amazon.com on Prime Day 2016.
14. Conversion rate. Just as Amazon's traffic increased significantly compared to a usual Tuesday, Prime Day's conversion reached 18.6 percent. That's more than 50 percent higher than its average conversion rate the week before Prime Day. It's also more than five times higher than the 3.55 percent average of the top 500 largest online retailers in North America.
15. 700 million promotional emails. Some of that traffic and conversion was cultivated from the 68 email campaigns Amazon sent on Prime Day. That's a big jump from the 40 campaigns it sent last year on Prime Day, according to eDataSource. Though Amazon's emails tend to be highly targeted, it got a little loose and sent roughly 700 million emails, including 256 million just to India. Amazon sent five major campaigns to U.S. consumers that ranged in volume from 13 million to 28 million each. The company spent relatively little on search advertising – it probably didn't need to since even on a normal day, more than 50 percent of shopping searches start at Amazon, and not a search engine like Google or Bing.
16. Shopping baskets. Roughly 53 million Americans bought something from Amazon on Prime Day, a 15 percent increase compared with 46 million last year. Consumers purchased 2.76 products at checkout on Prime Day compared with 2.24 products in the previous six-week period. Surveys show that most Amazon shoppers spent between $21 to $50 on Prime Day.
17. Spreading the love. As we've discussed previously, Amazon Prime Day traffic trickles over to other websites. Some shoppers checked out deals on other retail sites like Walmart, Target and eBay during Prime Day. On that Tuesday, Macy's.com experienced a 47.2 percent jump in traffic compared to the Tuesday of the previous week. Other smaller retailers got some love, too. For example, Willow & Everett owner Ben Arneberg said he said a 20 fold spike in overall sales.
18. Price comparisons. Some of those people who sought out other websites were checking prices – they probably came right back to Amazon for a number of things. An analysis of 50 items featured in Prime Days compared other online retailers' prices. Target's prices were 75 percent higher than Amazon. Median prices on products sold by Walmart (not including its marketplace sellers) were 38 percent higher, while Best Buy's prices were 31 percent higher than Amazon's.
19. Many deals were non-exclusive. Many of Amazon's Prime Day deals were not exclusive to their site. Price comparison site Priceblink found that just 40 percent of the deals were Amazon exclusives, meaning they were for Amazon-only products. Of the rest, 20 percent of Prime Day deals were available cheaper elsewhere, while for the remaining 40 percent, Amazon did in fact have the lowest price, by an average of 18 percent.
20. More the merrier. Some retailers were ready to take advantage of that extra search traffic. Of the 100 largest retailers in North America, 47 offered some kind of sales deal on Amazon Prime Day to attract shoppers and take advantage of the existing internet shopping traffic. Kohl's, Gap, Cabela's and other big names in retail joined in on the ecommerce fun.
21. Billions in lost productivity. You know that with such a sale, not everyone was waiting until they got home to shop on Amazon Prime Day. When some Prime members were survey, 78 percent said they'd consider shopping on Prime Day while at their desks. And when you think of the millions who were shopping over those two days, you know a lot of them had to be at work. According to one theory and estimate, Amazon Prime Day cost about $10 billion in lost productivity and work.
The Amazon created this "Christmas in July" shopping holiday as a way to mark its 20th anniversary. It's proven to be a smashing success worth repeating – for generating revenue in the lazy summer months, while simultaneously disrupting both back to school shopping and winter holiday shopping in it's wake. As Prime membership, Alexa-powered innovations and Amazon ingenuity continues to advance, clearly Prime Day will continue to have room to grow in the future.
To get more relevant updates like this, follow SPS Commerce on Facebook, LinkedIn and Twitter. You can also get retail and supply chain news, resources, expert tips and other valuable updates delivered directly to your inbox weekly for free by subscribing to the SPS Commerce blog.

The SPS Commerce Blog Team is your resource for insider knowledge, news, research reports and best practices that will boost your business.

Latest posts by SPS Commerce Blog Team (see all)
GET WEEKLY UPDATES DELIVERED TO YOUR INBOX.
Subscribe to our blog to receive retail and supply chain news, valuable resources, expert tips and more.
Evaluating Your EDI options: 7 Building Blocks of Full-Service EDI
Get insights on choosing the right EDI solution for your business and the seven components vital for truly full-service EDI.