Perkii & SPS Commerce: Choosing EDI Software Over Vendor Portals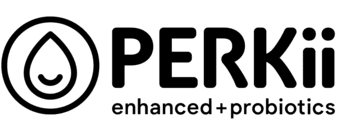 Company Type:
Supplier
Industry:
Food & Grocery
Headquarters
Brisbane, QLD, Australia
SPS Solution
Fulfillment
Executive Summary
Perkii, a start-up probiotics drink supplier, found themselves needing EDI to comply with their first national retail customer's requirements. The company's leadership knew that EDI was part of doing business with Australia's retailers and an inevitable part of their future. When the request came, they chose SPS Commerce Fulfillment as their EDI software. Many suppliers elect to start with retailers' vendor portals. Perkii took a different path. They chose EDI for its accuracy and efficiencies.
Today, the company has expanded and is trading with more retailers. However, the company's order management staff remains the same size. They process orders in three minutes or less using SPS Fulfillment.
---
Australia Grocers Line Up for New Probiotic Drink
Breakthrough research at the University of Queensland discovered the secret recipe for a non-fermented probiotic that delivers its benefits right to where it is needed, the gut. This formula is what makes Perkii's probiotic drinks so effective and tasty. It wasn't long before Australia's leading grocers wanted to put Perkii's drinks on their shelves.
"Perkii started with three SKUs in the juice category when we started to do EDI," states Vanessa Pinto, Logistics and Business Manager at Perkii. "We are expanding and recently launched a line of sparkling drinks. It's an exciting time for our company. We are growing fast and have logistics partners in every state."
Don't Compare Vendor Portals to EDI Software
The supplier's first large customer needed Perkii to do EDI. This meant they quickly had to be up and running on EDI software to receive and process orders. "We knew that EDI was inevitable for our growing business, and we were happy to find SPS Commerce as our EDI partner. Their SPS Fulfillment solution guides us through the unique requirements of each of our retailers," explains Pinto.
Pinto uses vendor portals, but not for EDI. "The portals offer other capabilities not related to EDI," shares Pinto. "I'll process an EDI order in SPS Fulfillment. Whenever I look in the vendor portal, its already there. The portal confirms the retailer received and accepted it. SPS is that fast."
Perkii likes having only one system, SPS Fulfillment, for all of their EDI orders. Pinto shares, "If we used vendor portals for EDI, we'd have to manage multiple logins and systems. I recently had to take a sick day and needed to quickly train my replacement, so orders kept going. It was so smooth with SPS Fulfillment. It's easy to use, and I was able to quickly train someone to cover for me. This wouldn't be possible if we used vendor portals for EDI."
Do Orders Right the First Time
Order accuracy is important to Perkii. They even have a KPI (key performance indicator) for it. SPS Fulfillment is keeping their accuracy rate high while saving them time with every order.
"SPS Fulfillment doesn't let you to make a mistake," explains Pinto. "It shows me the documents needed by each retailer. We don't miss anything. And, it alerts us if the document is missing information or isn't quite right. We can fix it before it's sent. This is such a better option than finding errors when the transfer company came to pick up the product."
Same Staff Managing the Booming Business
Since deploying SPS Fulfillment, Perkii has continually added new retailers and expanded its business.
"A year ago, we were a smaller company and very, very busy," said Pinto. "Today, our business has grown. We manage dozens of orders each month. We don't have more staff. We don't feel overwhelmed. It simply doesn't feel as busy. We can process an order in less than three minutes. This is all thanks to our EDI software from SPS and a new inventory system."
Proactive Support from Local Experts
SPS offers its services using a full-service model. Local EDI experts at SPS monitor the retail network. They watch to be sure documents are flowing as they should. They also want to help customers be the more efficient they can be.
"A representative from SPS proactively reached out. He told me about some new capabilities in Fulfillment," shares Pinto. "It would enable me to process multiple orders at once, saving me a lot of time. This was great news, cost us nothing and helped our business. We appreciate their proactive approach and would recommend SPS, especially for start-ups or fast-growing businesses."
The Interviewee:
Vanessa Pinto, Logistics and Business Manager at Perkii
The Challenge:
Start-up business needs immediate EDI compliance with retail customers without adding resources.
The Solution:
Perkii uses the full-service EDI software solution from SPS, supported by local experts, to meet trading requirements.
The Results:
Orders are processed in less than three minutes and no additional staff is needed to support growing order volumes.
"If we used vendor portals for EDI, we'd have to manage multiple logins and systems. I recently had to take a sick day and needed to quickly train my replacement, so orders kept going. It was so smooth with SPS Fulfillment. It's easy to use, and I was able to quickly train someone to cover for me. This wouldn't be possible if we used vendor portals for EDI."
-Vanessa Pinto, Logistics and Business Manager at Perkii