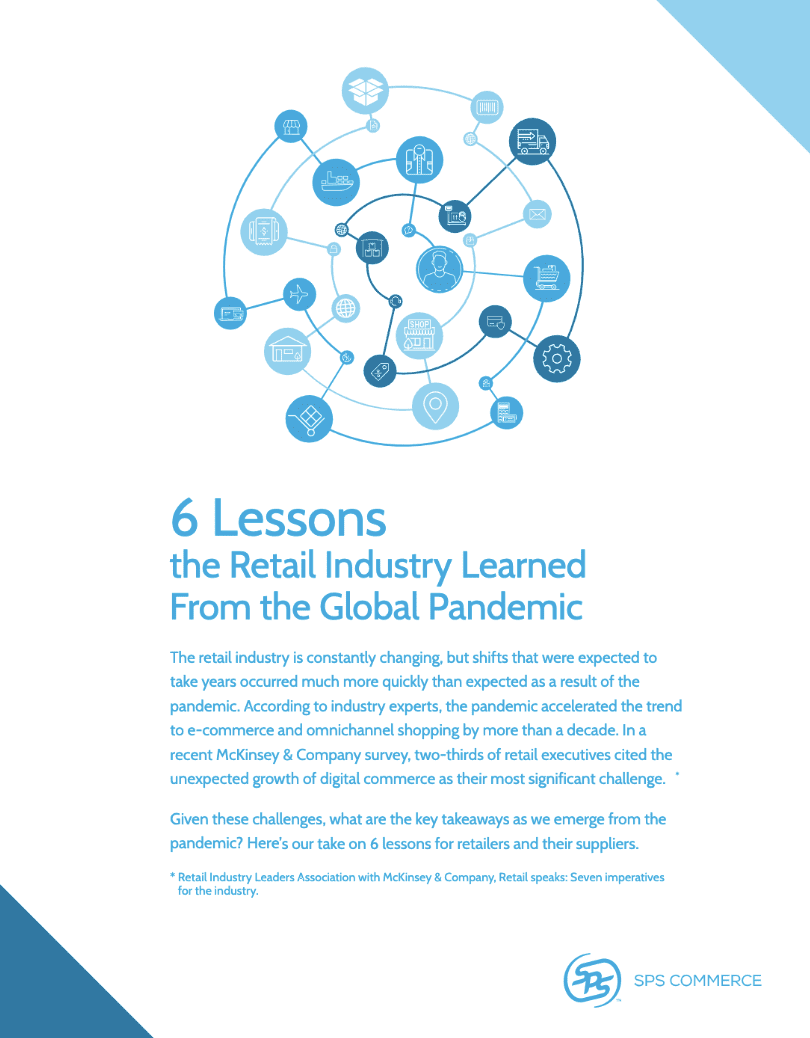 6 Lessons for Adapting Your Business to the Future of Retail
Learn how industry trends are affecting retailers and suppliers as we emerge from the pandemic
It's no surprise that the future of retail is omnichannel. The retail industry is constantly changing, but shifts that were expected to take years occurred much more quickly than expected as a result of the pandemic. According to industry experts, the pandemic accelerated the trend to e-commerce and omnichannel retail shopping by more than a decade.
With the growing shift to online purchasing, e-commerce has become the "front door" to the retail store. All of the available shopping channels have become a blur in the eyes of the consumer, with online shopping driving in-store purchases, and vice versa.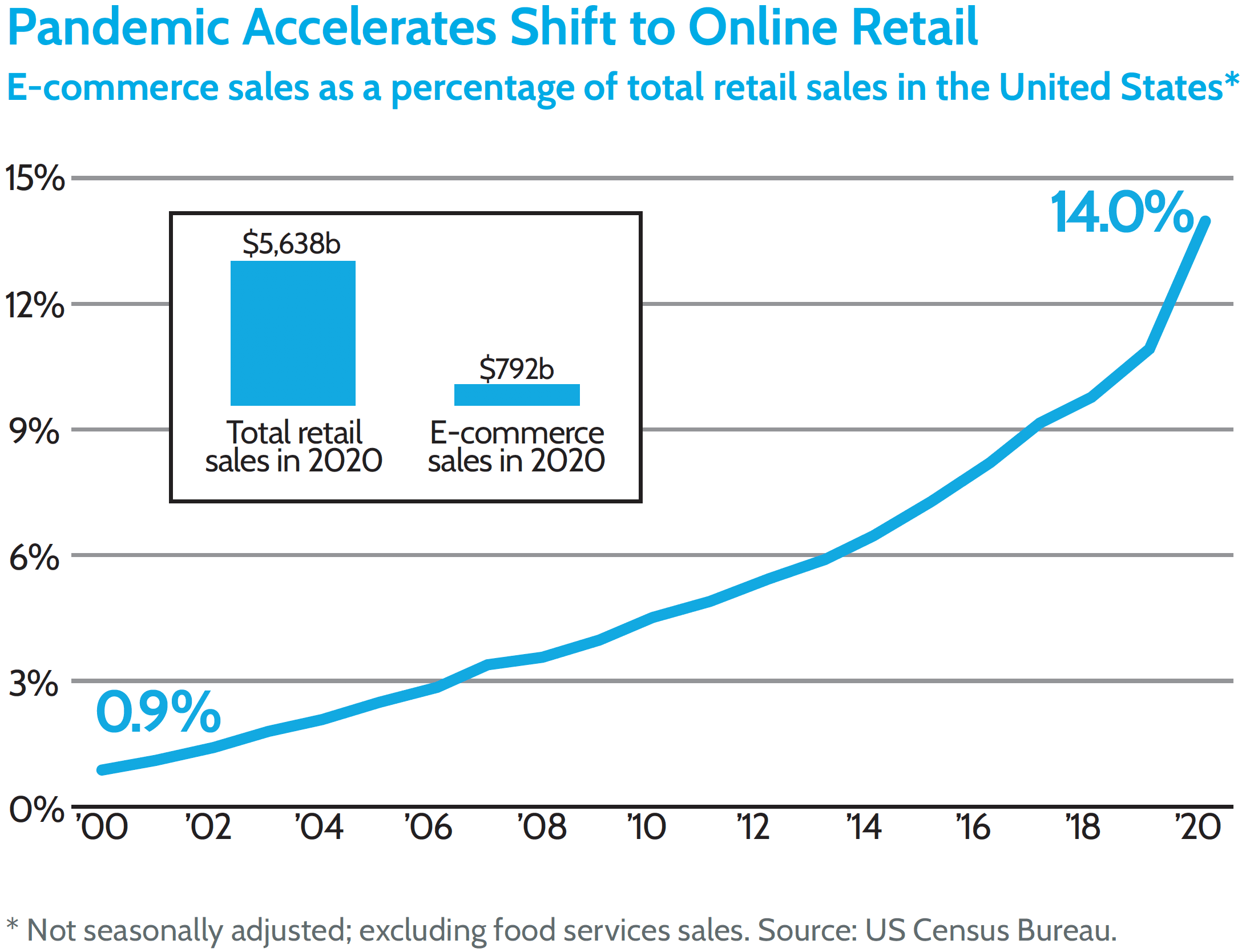 How should retailers manage increasing order fulfillment complexity?
Today there are a multitude of ways an order can be fulfilled— from a distribution center, from a store or directly from a vendor to the consumer. Not surprisingly, 96 percent of retailers now report fulfilling orders using more than one order fulfillment model.

How should suppliers adapt to the "new normal?"
Suppliers that were well-prepared for the future of retail and had invested in order fulfillment automation thrived during the pandemic. In contrast, those relying on multiple, disparate systems often struggled to keep up with short delivery windows.

How can trading partners work together to address the future of retail?
Retailers and their trading partners must work in lockstep to provide the product customers expect, in the channel of the consumer's choice and in their desired timeframe. Seamless data exchange is key to enabling the close collaboration required in the post-pandemic era.