Automate with integration to SAP Retail, Consumer Products and Distribution solutions.
Improve efficiency, reduce costs and scale quickly with EDI integration and automation.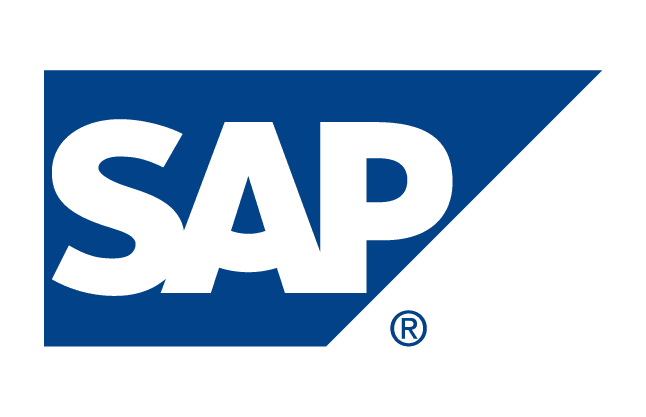 Built for SAP:
SPS Commerce is a member of SAP's ParterEdge program with several pre-built integrations to SAP systems. The SPS pre-built EDI solution integrates seamlessly with your SAP ERP system. With SAP integration with the SPS Fulfillment (EDI) solution, you can:
Connect to retailers, vendors, manufacturers, 3PLs and more.
Boost ship timeliness, inventory accuracy and sales.
Develop better sales and inventory forecasts.
Source new vendors and quickly onboard.
Decrease or eliminate manual entry, while increasing accuracy.
Reduce stock outs, overstocks and backorders.
Achieve compliance with all trading partners.
Save up to 75 percent with a cloud-based EDI solution compared to traditional in-house approaches.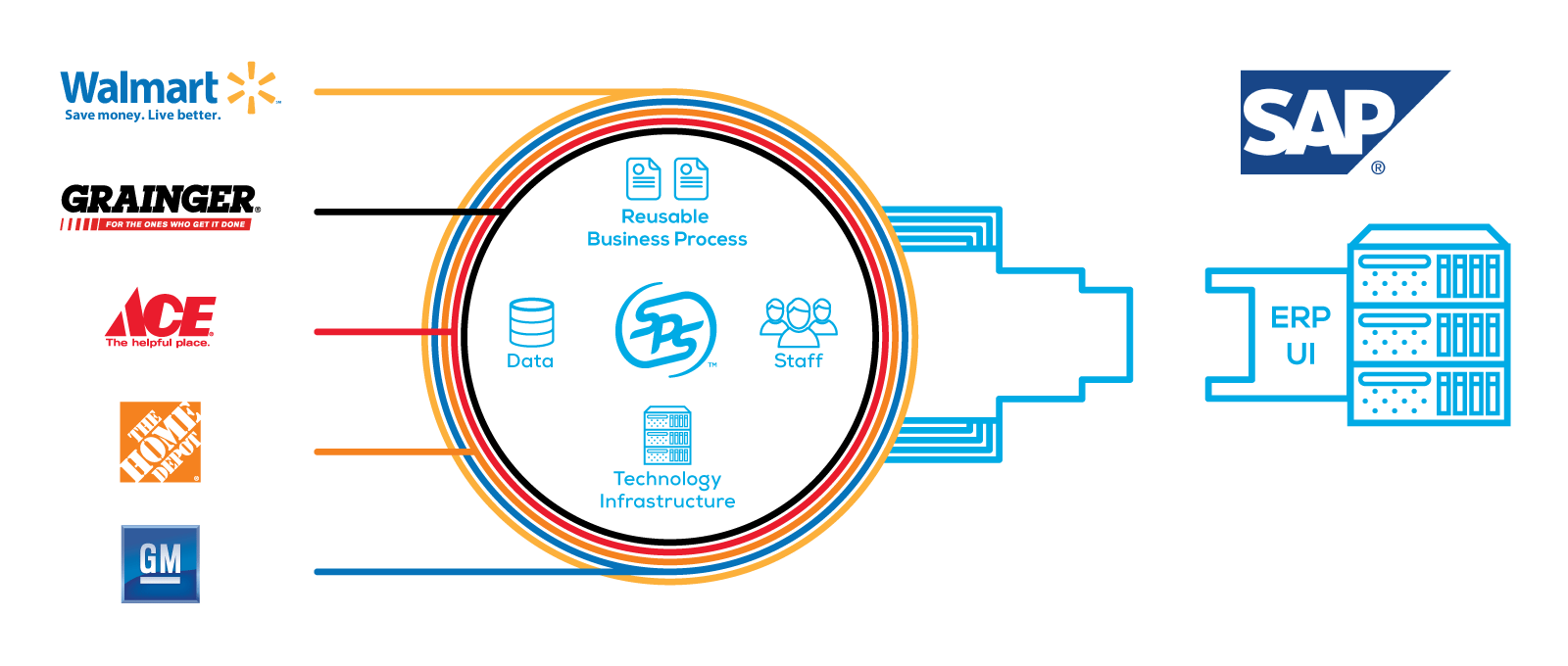 The SPS Commerce integrated EDI solution offers support for any business document, any trading partner, including purchase orders, invoices, credit adjustments and more.
What are SAP users are saying about working with SPS Commerce and our Fulfillment (EDI) solution:
"Our decision to partner with SPS Commerce has resulted in elimination of our EDI backlog, reduced IT costs, and increased efficiencies in serving our retail customers."
— Chris Rousseau, SVP of information technology at Callaway
"By integrating SPS Commerce's EDI Service with our SAP system, we have hands-free order fulfillment that we can trust."
— Paul Koch, information technology manager at NEXT Proteins
SPS Commerce is trusted by more than 500 SAP users to improve business processes and efficiency.
Proven value with SAP systems
SPS network solutions have the flexibility and scalability to optimize supply chain transactions with SAP systems. Available joint solutions include:
SAP S/4 HANA
SAP Fashion Management Solution
SAP Digital Signal Management (DSiM) and more
SAP by Design
Reduce EDI costs and manual entry needs
With integrated EDI, manual data entry can be reduced, while costly human errors can be eliminated. Retailers collaborating with SPS have been able to cut hundreds or even thousands of hours per week in manual data entry tasks. When you do EDI on your own, the software, hardware, licensing fees, IT staff and energy costs add up. After SPS Commerce takes over your EDI processing needs, you could save up to 75 percent compared to traditional EDI.
Scale to size while gaining efficiency
The SPS Commerce SAP integrated solution empowers your business to add new trading partners fast and easily scale for the growth of your business. A one-time integration with SPS offers instant access to thousands of pre-built connections to leading retailers, vendors, grocers, distributors, 3PLs, manufacturers and more.
Broad EDI support for all trading requirements
Achieve compliance with all of trading partners' diverse and complex order management models. This includes ship-to-distribution center, ship to store, drop shipping and more. Fulfillment (EDI) works within your existing SAP ERP, allowing your business to easily send and receive such EDI documents as purchase orders, invoices, ASN and much, much more.
Why choose SPS Commerce?
More than 75,000 companies in over 60 countries around the world trust the solutions offered by SPS Commerce. With thousands of businesses in our Community Network, SPS likely already works with some of your current trading partners, making EDI integration especially easy and valuable. SPS offers:
Automation of any EDI transaction, any trading partner, any industry.
A data center engineered to smoothly tackle spikes in transaction volume.
Want to learn more?
Our representatives are ready to answer questions about your SAP integration and help you gain a streamlined EDI solution.