Performance Analytics.
Become a more valuable trading partner.
A complete view of your product performance.
With Performance Analytics, gain total visibility into product performance across all your sales channels and uncover profitable new opportunities. Our cloud-based POS analytics service provides a comprehensive view of every corner of your business, so you can refine forecasting, identify which retailers and products need the most attention and pinpoint risk of stock-outs or oversupply before they become costly problems.
Dashboards
Rapidly assess risks and opportunities at the company, account, product or sales territory level from any computer, when and where you want.
Comprehensive metrics
Understand your business drivers with analyses across a wide range of more than 800 metrics including time, geography, retailer, door level and more.
User-friendly reporting
Easily create, save and share analyses across your organization—all without the need for IT.
Automated alerts
Subscribe to scheduled analyses and receive results when you want them, via email.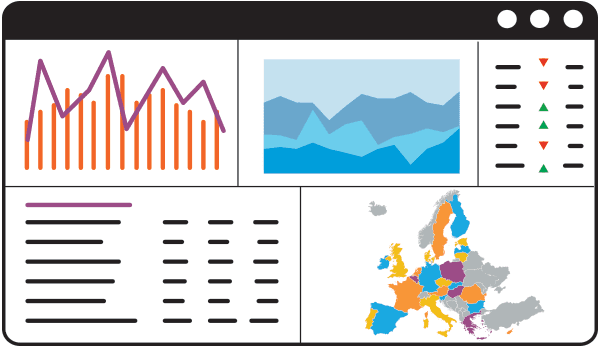 Gain immediate visibility
To meet the speed of your business, our pre-built dashboards enable you to rapidly assess opportunities to optimize your product assortment and sell-through. View data how you want, by retailer, brand, category, geography or UPC. Our POS analytics solution provides product performance analysis at your fingertips, without the need for IT assistance. You can even share important analyses across your organization via user-friendly, scheduled reports.
Avoid costly disruptions
With access to key business data from any Internet-enabled workstation, our cloud-based POS analytics solution helps you ensure that all your sales channels are running smoothly. Analyze risk and opportunities in a custom view at the company, account, product or sales territory level.
Turnkey solutions
Our analytics tools transform critical pieces of POS data into valuable insights, so you can focus on your business. Using more than 800 retail industry standard metrics, our systems cleanse and normalize your POS data, so you can be confident that analyses are accurate.
Rely on expert support
With more than 12 years of experience with POS Analytics, our staff of analysts are uniquely qualified to identify potential data issues and solve problems before they impact your business.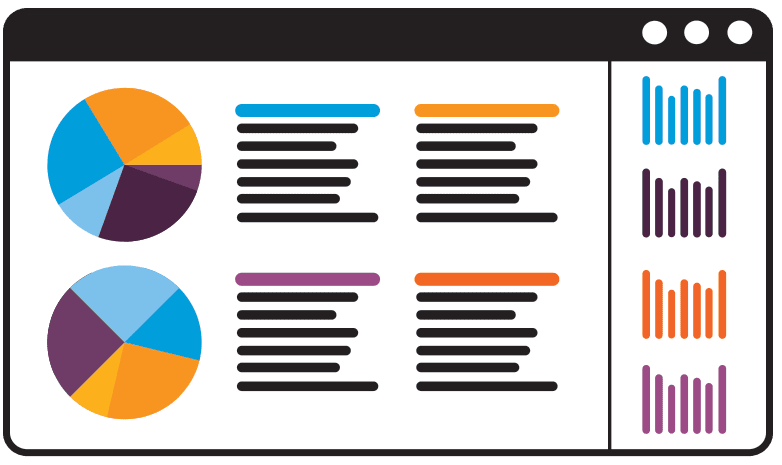 Want more insight into your business?