Partner community
View all business and referral partners in our network.
Company Name: SalesWarp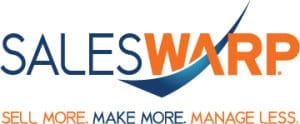 Company Description: SalesWarp is an omnichannel management system that helps retailers increase top line growth and bottom line profitability by consolidating merchandising, order fulfillment, and customer management. Retailers gain advanced intelligence to make better business decisions on a highly-scalable cloud-based system that will dynamically meet and exceed your customer's expectations at every stage of growth.
Market Emphasis: SMB pure eCommerce and multi-channel retailers needing an ERP for eCommerce system.
Company Website: www.SalesWarp.com
Twitter: @SalesWarp
LinkedIn: Saleswarp
Google+: Saleswarp
YouTube: Saleswarp