Meet SPS Commerce at SuiteWorld
Discover how to automate procure to pay and enable an omnichannel supply chain with native NetSuite automation. And learn how Jonny Pops is leveraging NetSuite automation to support rapid growth. 
Streamlining the retail journey:
Enhance your omnichannel supply chain with native NetSuite automation
In today's rapidly evolving retail landscape, CPG companies face unique challenges navigating an omnichannel supply chain. Collaboration between retailers and suppliers is crucial for success, but as the supply chain matures and complexity increases, unique challenges arise. Join us for an enlightening session with Orva Shoes, as we explore how they have expertly leveraged solutions from SPS Commerce and NetSuite to facilitate seamless cooperation and compliance within the omnichannel landscape.
The native NetSuite automation from SPS caters to varied aspects of the supply chain, such as procure-to-pay, order-to-cash, 3PL and data analytics. SPS Commerce is a proud member of the "Built for NetSuite" developer program with over 2,400 NetSuite automation customers.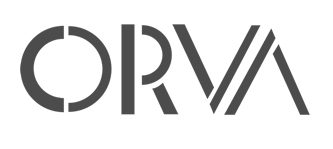 Lee Cappiello
Director of IT
How Jonny Pops is Leveraging NetSuite Automation
"We essentially think of SPS as our EDI department, and so it is absolutely not just the technology. It is also the people who help us onboard new retailers, who help us troubleshoot problems, and who help us think about ways that we can use the technology to add even more value into our internal business processes or into those relationships with the retailers."
 – Connor Wray, Co-founder and CFO, Jonny Pops
Enable an Omichannel Supply Chain with NetSuite Automation
Join us at SuiteWorld where members of our dedicated team of NetSuite experts will be on-hand to talk through our full-service approach to EDI. With a team of specialists to help you implement, monitor, and manage your EDI, you can spend more time running your business.
View a Product Demo Schedule time with our Product team to see how the integration functions within your NetSuite system.
Discover the Full-Service Difference At SPS, technology is only part of the equation. With full-service EDI, you'll have a full team of Customer Success experts focused on making your integration as successful as possible. Meet the team behind full-service EDI.
Become a Partner If you are an ISV, our channel sales team will be on hand to answer any questions you may have about partnering with SPS Commerce. To join our partner community, click here.
Learn more about our NetSuite integration here.

Learn more about the full-service difference
Dedicated NetSuite team
Native EDI solutions
Largest retail network
World-class support
115,000 customers