PIMs don't send data to your partners. We do.
Do you have a product information management (PIM) system, or are you looking for one? A PIM can store your item data, but that's just the first step. SPS goes beyond PIM capabilities and simplifies how you share item data with all your customers and sales channels. We help you reduce manual work, maximize revenue and strengthen customer relationships.
Getting item data to buyers is complex and time-consuming
Each of your customers needs you to share item data so they can order, ship and merchandise your product. Customers have unique item data needs, and so do your sales channels. E-commerce, stores, marketplaces and distributors all require different information.
Keeping up with the different requirements can be a daunting task. Any errors or data gaps can lead to lost sales. Validating the data, resolving errors, and transforming data for each customer and channel takes time away from more strategic tasks. Plus, manually entering the data into spreadsheets, portals or business systems adds to the workload.
SPS makes it easy to share omnichannel item data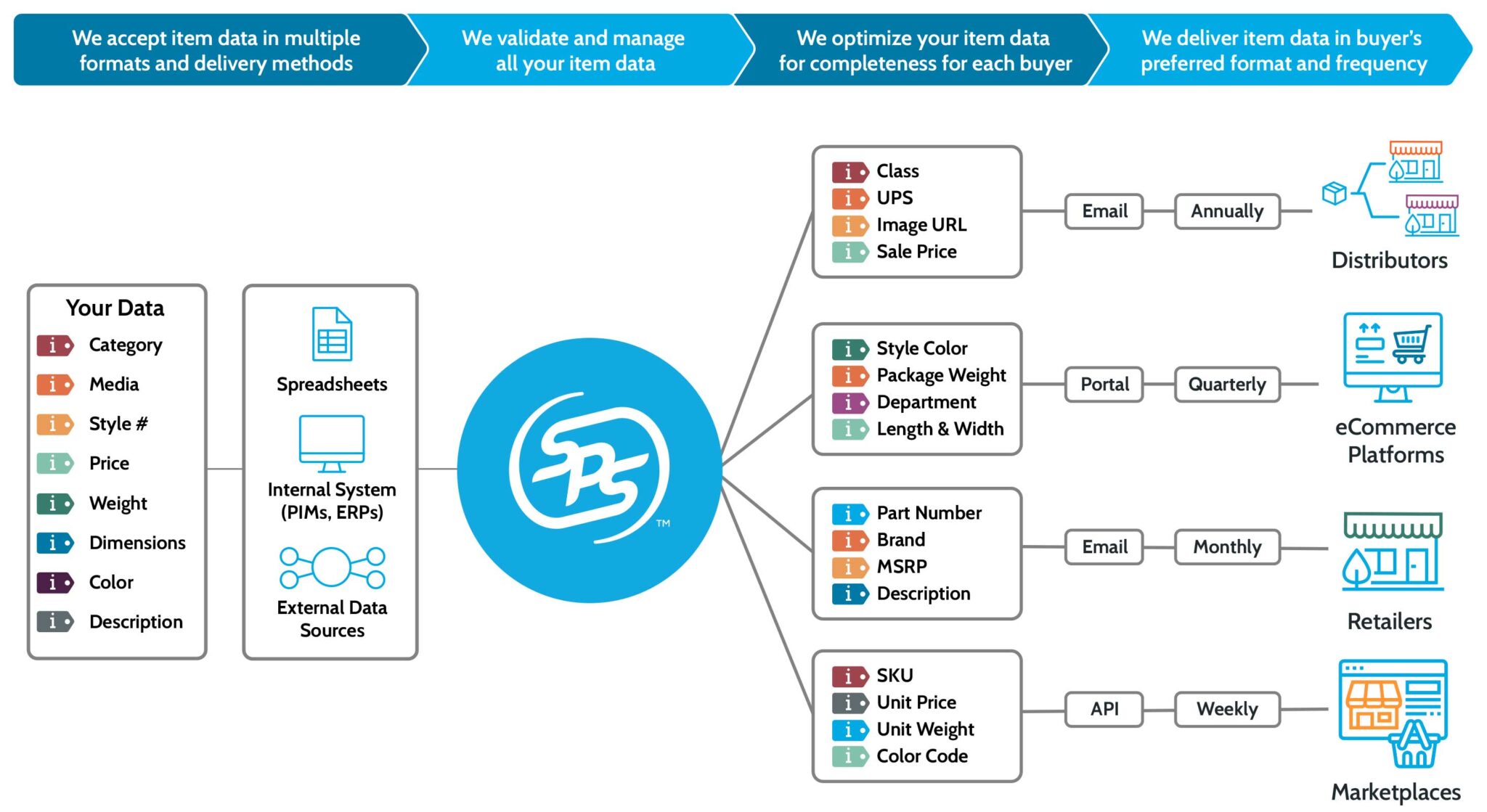 With SPS Assortment, you can automate how you manage your skyrocketing volume of item data. Share your product data to SPS once, and our full-service solution:
Stores the item data for all your products, customers and channels, so you have one source of truth.
Updates data such as price, promotions or discounts for all channels and customers at one time.
Translates your product attributes like SKU, price, weight, dimensions and pricing based on what your customers want.
Integrates with your PIM or other business systems as needed.
Sends your data to each customer in their preferred format and frequency.
Want to learn more about our omnichannel item data solution?
Fill out this form if you'd like to be contacted by a specialist and receive a product demo.