Automating retail and wholesale operations for today's multichannel retail environment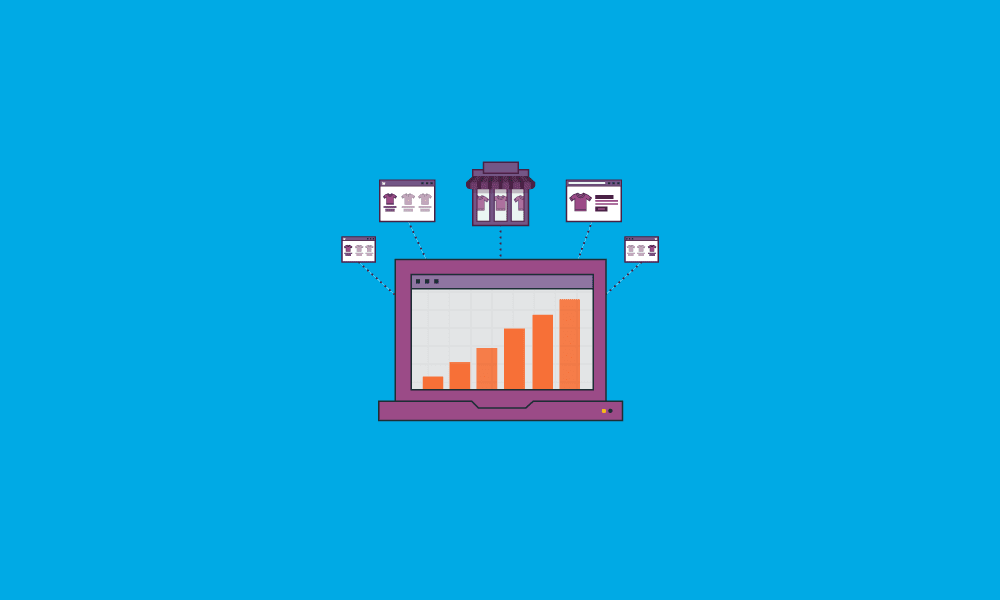 By Brandon Levey, CEO, Stitch Labs & Pete Zaballos, SVP, CMO, SPS Commerce
Today's Retail Landscape
Today's consumers refuse to shop the way they used to. Consumers don't know what omnichannel is and frankly don't care. They simply expect an engaging shopping experience, whenever and however they shop—across all their shopping channels. To meet consumer expectations across a growing number of channels, retailers are turning to best-in-breed technologies to orchestrate engagement, order fulfillment, and customer satisfaction.
In this consumer choice economy, customers demand simple fulfillment, immediate payment, and convenient returns. Brands must achieve a perfect orchestration between eCommerce, brick & mortar, and wholesale channels to adapt to this always-on, demanding retail environment.
A critical difference between companies that succeed in the consumer choice economy and those that don't is how well they manage inventory and order operations. Getting the right product, to the right person, at the right time is the difference between loyal, repeat customers and having to hire someone to stand on the street corner with a "going out of business sale" sign.
How to Stay Competitive
As the importance for an orchestrated retail solution for multichannel success increases, the need to provide an end-to-end commerce analytics and inventory and order management solution becomes even more significant. Retail Systems Research, in conjunction with SPS Commerce, found that more than 35 percent of retailers are on track with their multichannel execution, up nearly 200 percent year-over-year. In addition, more than 75 percent of respondents cited consumer demands as the top factor shaping their business over the next five years.
As your business expands with more systems and people, your operations and workflows become increasingly complex. Once you launch into new sales channels—whether brick & mortar, online, or wholesale—it gets extra challenging to keep your inventory synced across all channels. Trying to do this manually, or even with spreadsheets, requires hiring more people, introducing more time-consuming tasks, and likely, making errors along the way.
SPS Commerce and Stitch Labs provide the critical capabilities that keep your customers happy and your business flourishing despite today's harsh retail environment.
The Stitch Labs & SPS Commerce Integration
Stitch Labs and SPS Commerce enable brands to automatically sync wholesale orders from the wide range of SPS Commerce trading partners (more than 65,000) into Stitch Labs to reconcile inventory and automate order workflows while selling on multiple channels. The workflow automation enabled by the integration allows brands and retailers to manage their wholesale and direct to consumer channels simultaneously without the fear of excess inventory or overselling. Additionally, they can leverage the centralization of this information to make smarter business decisions across all their channels.
As the integration expands to other documents like invoices and order acknowledgements, Stitch will automate most of the wholesale transaction process. Stitch will intelligently predict and manage the order information and remove most of the manual work related to sales order transactions with big box retailers. This automation is important as brands and retailers look for scalable solutions while their volumes increase over time.
The SPS Commerce and Stitch Labs integration provides retailers with the functionality brands need to grow their business by selling into big box retailers and other wholesale vendors. With the ability to centralize retail and wholesale orders with order processing integrations, retailers gain access to easy, comprehensive inventory and order management.
As the importance for an orchestrated retail solution for multichannel success increases, it becomes even more significant to have an end-to-end commerce analytics and inventory and order management solution. SPS Commerce and Stitch Labs provide the critical capabilities needed for success in today's retail industry.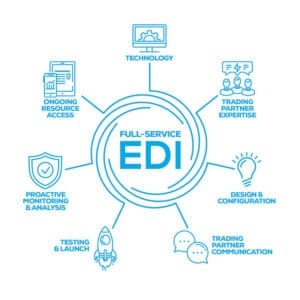 Find the correct EDI solution for your business.
Get more insights on full-service EDI by downloading our white paper.
READ OUR WHITE PAPER
---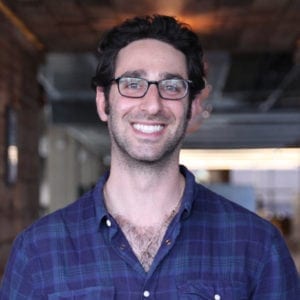 Brandon Levey
CEO at Stitch Labs
Brandon Levey is the co-founder and CEO at Stitch Labs. He drives Stitch's company vision and strategy as it scales and constantly seeks new ways to streamline inventory and order management for multichannel brands and retailers. Brandon's passion for the intersection of retail and technology ironically comes from his time working on domestic nuclear security systems analyses at Sandia National Securities, during which he started two retail businesses on the side. The challenges he identified in running these businesses, coupled with his experiences in the design and manufacturing world, led to the eventual launch of Stitch Labs.

Latest posts by SPS Commerce Blog Team (see all)
GET WEEKLY UPDATES DELIVERED TO YOUR INBOX.
Subscribe to our blog to receive retail and supply chain news, valuable resources, expert tips and more.
Evaluating Your EDI options: 7 Building Blocks of Full-Service EDI
Get insights on choosing the right EDI solution for your business and the seven components vital for truly full-service EDI.