Grocers should embrace omnichannel retail strategy
When it comes to adopting new technology and systems, such as e-commerce and digital omnichannel retail strategy, grocery has been one of the slower industries to evolve to suit the consumer expectations of today.
While consumers have been able to shop online for books, sporting goods, clothing and more for over two decades, it's always been a little harder to order groceries online. For one thing, a lot of perishables like fresh milk, frozen ice cream and specialty seafoods just can't survive normal shipping, and overnight refrigerated shipping is cost prohibitive for most shoppers to buy and too pricey for grocers to offer for free. For another, grocery had it pretty good with minimal reason to change because of food's central and vital place in our lives.
Resistant to change in the new consumer landscape
Humans will always need food, most people live pretty close to a grocery store and the nature of fresh produce, meats and other perishables isn't well suited to e-commerce. Grocers simply haven't felt compelled to undertake an omnichannel retail strategy. After all, people just drive to the grocery store and get what they need, right? There hasn't been an urgent reason to offer online ordering, so grocers have managed to practically outright avoid omnichannel retail strategy.
The first real dent in the grocery industry's armor appeared when Target and Walmart began selling groceries within their retail stores. Suddenly consumers didn't have to make trips to separate stores to accommodate their grocery, necessities and general merchandise needs. Shoppers were willing to spend more on groceries at Target because of the convenience of not having to shop elsewhere. Even Whole Foods felt the pinch as Walmart expanded its organic food selection and undercut it on price.
Around the same time, Amazon began selling grocery nonperishables online. Consumers could order non-perishable and non-refrigerated goods, like canned foods, single serving coffee, dry goods like crackers and cookies, and even salad dressings and oils delivered to their homes. Then shortly thereafter, Amazon upped the game with free 2-day shipping through Prime membership.
Now the solid ground that grocery retail was on is quaking. Aldi's marching across the country, winning over consumers with its limited options, high-quality private label goods and stripped down offerings that result in low prices. Lidl has crossed the ocean from Germany to get it's brick-and-mortar footprint into the United States grocery market. Amazon Fresh started rolling out, bringing same-day grocery delivery services to major cities. Amazon has also bought Whole Foods, which promises to change the value of those grocery stores and has already decreased the prices of popular products starting on day one. Target and Walmart are each experimenting with online grocery ordering, curbside pickup and delivery services like Uber and Instacart. Walmart has even rolled out experimental automated grocery pickup with giant vending machines.
The race for food dollars is on, and the grocery industry must adjust its course. There is more and more competition every day and new ways to get groceries into the hands of consumers just keep popping up. Grocers absolutely have to up their game, and they should be looking to retailers and omnichannel retail strategy for inspiration.
Omnichannel retail strategy for grocery
Retailers have laid the groundwork with new service options for getting products into the hands of consumers, when, where and how they want it. For example, "buy online, pick up in store" (BOPUS) has become popular in big box stores like Lowe's and Best Buy, and now even Walmart and Kroger are offering BOPIS to their customers. Grocery stores should follow suit with offering the types of purchasing options consumers have come to expect from other retailers.
The Uber Eats food delivery services has become popular in some cities, and some grocery stores are wisely offering a similar service, providing a picking-and-delivery system for their customers who spend a specific amount at a store. Services like Instacart can help grocers get started with delivery services.
Talking about grocery competition wouldn't be complete without mentioning meal kits. Blue Apron, HelloFresh, Purple Carrot and GreenChef have disrupted a portion of the marketplace, growing incredibly popular with busy consumers who also want to eat well. It would be relatively easy and wise for grocery stores to explore this options, as they already have the steady supply of ingredients. In fact, Kroger's meal kit test sent a few tremors through the industry a few months back.
More to grocery success than services
Grocery stores are not just competing with retailers, but competing with each other. Grocers will have to get better at constantly keeping their selection updated, to up their game in the varieties of foods they offer. Sourcing more fresh produce, locally grown produce and offering cruelty-free meat, eggs, and dairy are important to the modern consumer, especially the Millennial generation with the most buying power currently.
Once those consumer-coveted products are located, grocers must be able to ramp up those partnerships quickly. Traditional onboarding of vendors can take months, during which time consumers may find another grocer that offers the desired selection of goods. The sooner a grocery chain can onboard vendors efficiently and begin trading quickly, the greater the potential for snatching up market share and gaining a competitive advantage.
Grocers that want to protect their margins will also have to be better at managing their inventory predictability. With all that fresh produce the modern consumer loves, there's a much greater chance for spoilage and waste. Using data analytics to find patterns and predict needs for when to place orders and in what quantities is vital for keeping waste loss in check.
Grocers should already see that it's in their best interest to modernize. But there's no need to recreate the wheel here – retailers have laid plenty of groundwork that could be helpful for grocers to learn from and apply to their own efforts. Additionally, existing tools, like SPS Fulfillment, Assortment, Sourcing and Community can help grocers get up to speed in the new landscape of consumer buying habits.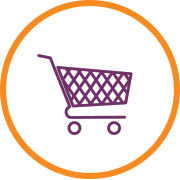 Operating in the grocery and food industry?
Connect to retail's largest network and achieve seamless collaboration with all your trading partners.

Latest posts by SPS Commerce Blog Team
(see all)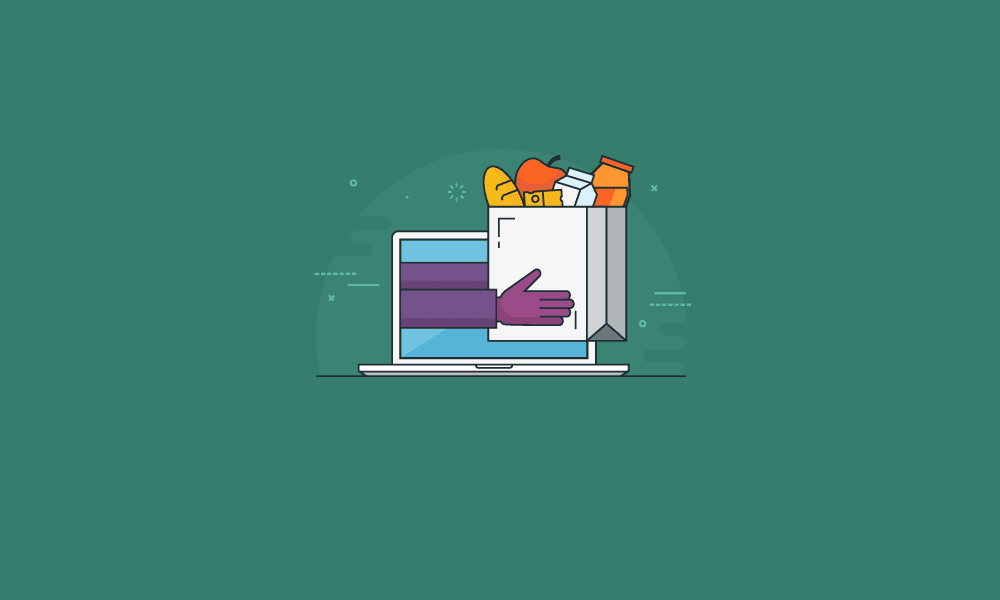 GET WEEKLY UPDATES DELIVERED TO YOUR INBOX.
Never miss an update from the SPS blog! Receive retail and supply chain news, valuable resources, expert tips and more.