Cross-channel inventory management starts with visibility
Remember how watching TV in real time (once a necessity) evolved into DVR technology which was followed by on-demand viewing and streaming? A similar evolution has hit retail consumer shopping habits and expectations in a big way given smartphones, tablets and the rise of e-commerce.
A new white paper by SPS Commerce, Retail Networks: The Answer to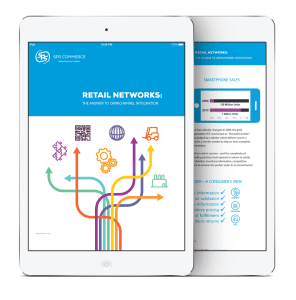 Omnichannel Integration, reminds us that unlike the traditional retail supply chain that was designed for the sole purpose of fulfilling orders to stores, a new seamless order model must be created to support order fulfillment across channels. Orders, shipments, payments and returns have become far more complex.
This "ripple of complexity" is cast on retailer's systems which now must support the seamless customer experience. Legacy systems alone won't cut it anymore as consumers expect to buy an item online and want to pick it up in their local store, with the option to make returns at the store. Or, use their mobile to check stock of an item and find out where they can pick it up or have it delivered to their doorstep in the most efficient manner.
Visibility across channels
This new consumer expectation calls for visibility and flexibility across multiple fulfillment channels. A report by Gartner, Inc. entitled Survey Analysis: Multichannel Retail and Consumer Product Companies Must Reinvent Their Processes to Boost Profits and Gain a Competitive Edge found in its survey to 297 North American and Western European businesses that had weaknesses in inventory management capabilities and many "in visibility and transfer capabilities the statistics (in figure 5) described scenarios in which companies are unable to effectively fulfill multichannel orders."
Notably, the January 22, 2015 Multichannel Retail report cited: "Only 55 percent of companies have cross-channel inventory visibility and can transfer inventory across channels."
The networked approach
To meet multiple channels, retailer's supply chains will likely require transformation from legacy system architectures and business processes to retail networks that provide the agile framework needed to adapt to changing consumer demands. Much like the business networking platform LinkedIn, these retail networks give the retail supply chain a "networked" approach to sustain and expand relationships within their trading partner communities. For more information on the how omnichannel integration can be achieved to support today's consumer expectations for fulfillment, see the SPS Retail Networks white paper.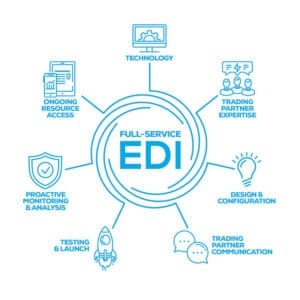 Find the correct EDI solution for your business.
Get more insights on full-service EDI by downloading our white paper.
READ OUR WHITE PAPER

Latest posts by SPS Commerce Blog Team
(see all)