Prepping for September: Amazon is everyone's competitor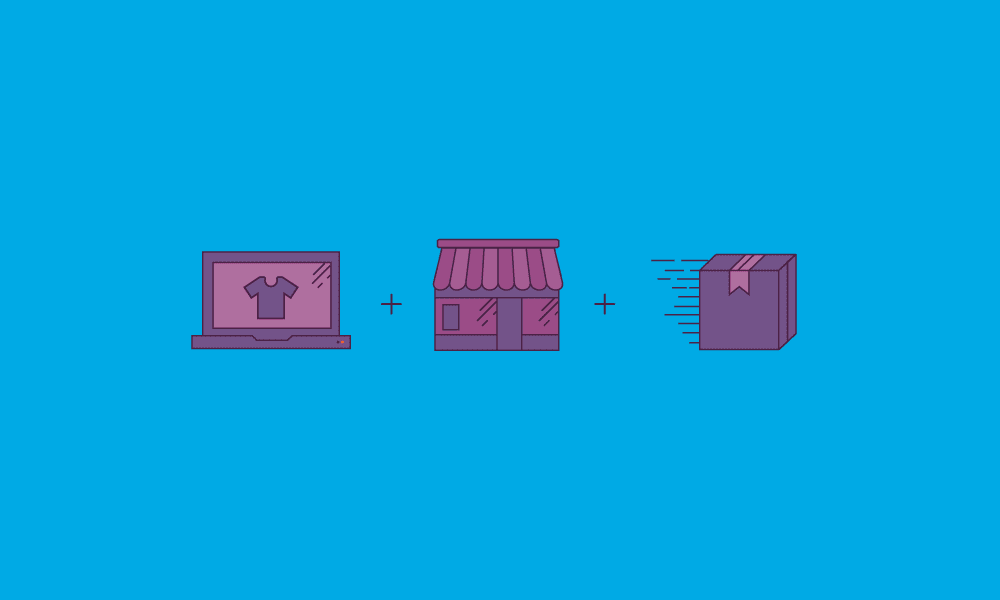 "We don't consider Amazon will be a competitor for us." Recently, I was in a meeting with a major national retailer where they said this in regards to their retail competition and the imminent entry of Amazon into the Australian market.
Unfortunately, history has shown that this statement is simply not true. With the exception of store brands and some fashion items, practically every product retailers typically carry can be found in Amazon's inventory – and there is no reason to think this should be different in Australia. And consumers can order those items and have them delivered — for free for Prime subscribers — within two days.
Frankly, if your store sells any products that Amazon carries in its overseas operations (which is virtually everyone), Amazon is a competitor. In fact, since Amazon has surpassed Google as the default search engine for shopping in North America, it may quickly become your biggest competitor.
The Amazon effect
Think of it this way: When a new movie comes out, its biggest competitor is not necessarily another movie, it's television. Rather than stand in line and sit in a crowded theatre, people can sit at home and wait for content to be delivered to them.
So it goes with retail stores versus Amazon. If customers had to choose between driving across town to find a product that may or may not be in the store, as opposed to ordering it on their laptop and waiting for it to arrive, they would pick the path of least resistance.
With Amazon, customers can bypass the trip to the store, forgo the quest for parking, avoid the crowd and skip waiting in line at the checkout. They click a few buttons, and go about their day, having saved themselves a few hours of time. Some consumers find this convenience to be very compelling.
Amazon is also cutting into North American brick-and-mortar store sales. They have opened collection points, general stores, and even specialist stores such as three bookstores in the USA, and have already announced retail stores in regional Australian cities. In concerning news for JB Hi-Fi and Harvey Norman, Amazon opened 30 pop-up electronics stores across the US during 2015 to 2016, with plans to have upwards of 100 by the end of 2017. Amazon Go and Amazon Fresh are competing with grocery stores – and Amazon Fresh is going to be part of the initial roll-out in Australia this September.
Bottom line: Amazon is coming at Australian retailers on every front, whether your company realises it or not.
But retailers can still compete, if they pre-emptively consider Amazon one of their biggest competitors, rather than traditional competition. If they focus their efforts on local online shoppers, they can begin re-capturing some of those sales that might have otherwise gone to the online giant.
Buy online, pick-up in store
One way for brick-and-mortar retailers to compete is with buy online, pick up in store (BOPIS), popularly known as 'Click and Collect' in Australia. This "reverse showrooming" has become incredibly popular and local customers love it when it's done right. These are shoppers who don't want to wait two days for delivery but they also don't want to go on a great excursion to search for their items, only to discover they're out of stock.
BOPIS represents the best of both worlds — online ordering, fast delivery — to customers, even if it means driving to pick up the order themselves. At least, this way they know they're receiving the product on the same day, and that the journey to the store is going to be worth it.
For this to work, inventory accuracy is extremely important. You need to be able to show exactly what's in the store and local warehouses, and be able to set it aside immediately for the customer, so it doesn't sell out before they get there.
It may also require some revamping of your in-store operations. Not only do customers want a streamlined online experience, they would like a streamlined in-store experience as well. They paid online in part to avoid standing in line, so don't make them actually stand in line when they pick up their order. Have a special designated area, in addition to the traditional customer service desk, for BOPIS orders so they can get in and out quickly.
If you would like to improve the inventory accuracy for your online store and warehouse operations, please visit the SPS Commerce website and talk to us.

Latest posts by SPS Australia Blog Team (see all)
GET WEEKLY UPDATES DELIVERED TO YOUR INBOX.
Subscribe to our blog to receive retail and supply chain news, valuable resources, expert tips and more.
Want to learn what your peers are doing?
Almost 500 Australian retailers, suppliers, and distributors shared their winning strategies in our annual benchmark survey. Learn why some companies are pulling ahead while others are falling behind with our 2018 retail report.
Get Your Free Copy