The game has changed to win big on retail execution
By Gina Ashe, CEO, ThirdChannel
Retail is a number's game. To stay profitable, brands are deliberate in how they develop products, carefully considering every step from R&D, to materials sourcing, to production, to shipping and logistics. Once the product arrives at the store, both the brand and the retailer track sales and inventory levels to measure performance. At first glance, it seems as if everything is accounted for.
So, why is it that the industry still struggles to correct basic retail execution issues? Only 20% of retailers are satisfied with their ability to execute at the store level. Inventory accuracy sits between 50-60% for most stores, meaning a lot of store inventory is invisible to brands and retailers. And it's been a point of frustration for manufacturers in wholesale environments. Brands spend millions of dollars on in-store merchandising and promotions, and often never can calculate an ROI on these efforts.
It's about visibility. Brands spend 18-24 months working to bring new products to market but lose visibility and control of those products the minute they arrive at the retailer. Meanwhile, retailers are challenged to make their brick-and-mortar stores profitable without visibility into the day-to-day execution issues that create missed sales opportunities. And the data they do have is often static or reported on weeks or months after its relevance.
To fix retail execution issues, retailers and brands need real-time insights into what's happening – or should be happening – on the store floor. They need to be able to examine multiple points of data in one place, including:
When combined with sales data, on-the-ground observations give retailers and brands the visibility they need not only to address missed sales opportunities, but also to be proactive.
Here's a real-life example. One leading outerwear and sporting goods brand was planning for the launch of a new outwear line, and first wanted to know why its current products sold better in some retailers rather than others.
To find out, the brand analyzed point-of-sales data against a range of on-the-ground observations collected by its field team. Those brand-immersed field agents recorded the number of store associates who were trained to sell the brand's product, evaluated those associates based on their level of product knowledge, and measured factors like the product's position in stores, inventory levels, and signage condition.
Ultimately, the brand found that in-store sales increase when at least nine store associates are trained to sell its product. Additionally, sales for men's products increased 203% when the products were accompanied by promotional signage, while sales for women's outerwear jumped 37% in stores with higher levels of inventory.
Addressing these and other factors meant the brand was able to increase its average sell-through percentage from 4% to nearly 10% in just seven weeks, putting it in a stronger position to have a successful product launch.
That's the type of valuable insight brands and retailers get when they combine sales and on-the-ground retail data. Not only are they in the best position to develop action plans to fix retail execution issues today, but they can also proactively drive higher sales tomorrow. When you understand the conditions for success, you can start to plan for it.
---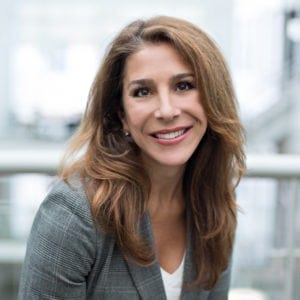 Gina Ashe
CEO at ThirdChannel
Gina Ashe has 20 years of experience in technology and retail that spans startup to Fortune 100 companies. Currently, Ashe is CEO ThirdChannel, Inc., a retail intelligence platform and SPS partner that enables manufacturing brands and retailers to see into thousands of stores in real time and optimize sales for their products. To learn more, visit ThirdChannel.com.

Latest posts by SPS Commerce Blog Team
(see all)