Weather impacts sales: Use data to forecast inventory needs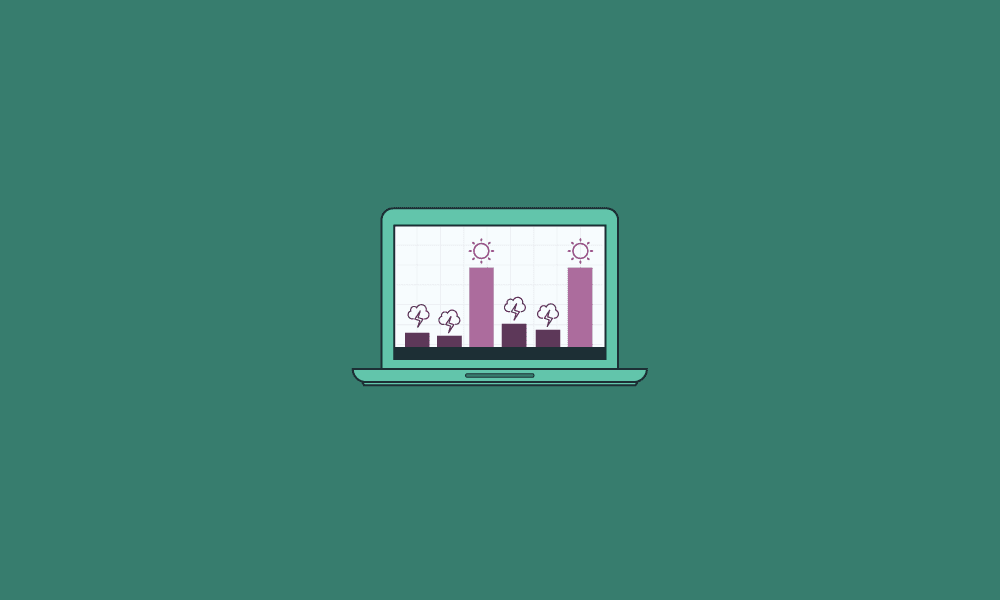 When most people think of weather affecting retail sales, they think of snowstorms closing highways, shutting down schools and keeping people at home. Or hurricanes causing a run on basic food items and plywood for window coverings, as well as home improvement products after the storm has passed. But changing weather patterns can have an effect on retail sales beyond snowstorms and hurricanes.
Sales seasonality
Retailers usually know to the day when they should have fall, winter and spring merchandise out, but what if the weather doesn't cooperate? A warmer-than-usual fall last year resulted in a dismal end to Q3 for many fashions and clothing stores, as it was too warm for people to think about buying sweaters, jackets and coats. When the colder weather and winter apparel finally came, there was still a huge inventory of fall clothing on the racks that had to be marked down, which had a domino effect of delaying sales of winter inventory. Additionally, it's commonly accepted that March is a wishy-washy month for the re-introduction of warm weather clothes, and this year may not be any different.
So as we see weather can cause inventory to stick around longer than expected and result in markdowns, but it can also boost sales in other respects. The annual cold weather in Minnesota resulted in hundreds of remote start installations around the state. Snow and ice storms throughout the state caused body shops and auto shops to stock up on more replacement items to repair cars after their various fender benders and road slide-offs.
Also worth noting is that cold weather in general is motivation for people to make more purchases online. When the cold weather hits, more people are motivated to purchase products online for delivery or for in-store pickup.
Fast-acting weather
Most retailers plan on this kind of seasonality driving sales, and so they try to plan accordingly. But even so, an unexpected change in the weather can catch them unawares, either with too much product or not enough. For example, when a big weather event hits like last year's Hurricane Matthew or a huge snowstorm threatens to trap people in their houses, people will mob a brick-and-mortar store, and you can't find many basic staples. Milk, eggs, and bread are all gone, and canned goods are not far behind. With analytic analysis, Walmart has discovered that they sell seven times as many strawberry Pop-Tarts just before a hurricane, and their top selling item just before a storm is beer.
If retailers have enough warning of the weather, they could possibly place a double order for inventory they know they'll need, and even come up with a contingency plan for all the items left over on their shelves. However, that really depends on how long it takes for the orders to be delivered once the purchase order is sent.
How data can help
Having an idea of how weather can impact or delay sales is important for retailers. Using data can be helpful for predicting the inventory that is needed, depending on the time of year. Analytics solutions can be instrumental for showing you how to plan for weather, and understand how it can affect your sales, as well as help to indicate where and when you'll need to source new vendors quickly, and indicate unwanted and unsold seasonal inventory. If you notice a year-over-year decline in sales on certain seasonal items, or you consistently have items that need to be marked down at the end of the season, it can help you reduce how much inventory you order to reduce the chances of that happening in the future.
Fast acting weather patterns are a little different than seasonality, but data could still be helpful here. Analyzing the year over year performance, going back several years, can help you to identify patterns. Maybe you didn't realize that a big snow storm seems to sweep through at about the same time every year, or maybe certain locations in your retail chain are more effected by hurricane season than others. In that case, it could be worth it to stock stores and warehouses that are just outside the "red zone" with more inventory than necessary. That way, when the big storm hits, it will be easier to move inventory from an unaffected store to an affected store, or you could more easily drop ship inventory directly to customers from a store that has a closer location.
Other things to consider are other issues that might arise due to fast acting weather. For example, several retailers had a variety of ways for mitigating the damage when Hurricane Matthew hit. Sure, all of them were paying closer attention to their supply chains so disruptions could be handled quickly, but they also made other preparations. For example, CVS had extra generators on-hand to make sure that medications which needed to be refrigerated could be kept cold with minimal electricity interruptions. Lowes and Home Depot had distribution centers set up outside of the splash zone, ready and waiting with extra supplies to send out as soon as the storm and roads had cleared.
Weather has a seasonal pattern, but it isn't always predictably the same. Sometimes digging through the data can be helpful as a way of identifying weather patterns that may be unique to the locations of your stores and distribution centers. Additionally, knowing what types of issues can arise and how they can impact your supply chain, as well as sales, can help you recover quickly from fast acting weather patterns and prepare appropriately for more atypical climate issues, such as a warmer than usual fall and an earlier than usual spring.
If you would like to learn about how SPS Commerce solutions can help with inventory management, or learn about any of our other cloud-based solutions, please visit the SPS Commerce website. You can find the answers to your questions, or receive a free demonstration of our analytics products.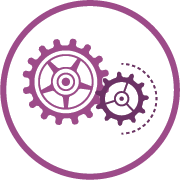 Ready to experience infinite retail power?
Learn how SPS solutions support retail and enable a more agile supply chain or contact SPS today for a consultation.

For more than 20 years, Rob has been an agent for change with a proven track record of unearthing and implementing new business solutions. As a trusted advisor to executives, he helps drive joint go-to-market initiatives that lead to tangible results. Rob has built an impressive record of fostering win-win opportunities with customers and partners through his product management, marketing and sales roles.

Rob graduated from the University of Minnesota, Carlson School of Management with a Finance MBA, Beta Gamma Sigma Honors, and an undergraduate BS degree in Marketing, Minor in Economics.

Latest posts by Rob Wilson (see all)
GET WEEKLY UPDATES DELIVERED TO YOUR INBOX.
Subscribe to our blog to receive retail and supply chain news, valuable resources, expert tips and more.
Watch the EDI 101 Webinar Replay
Learn about EDI and 5 signs your business could benefit from it. Class is in session when you have 23 minutes to watch.
Did you like what you read? Get updates like this delivered directly to your inbox.
Subscribe to our blog to receive weekly retail and supply chain news, valuable resources, expert tips and more.