Rise of the Marketplaces: How vendors can benefit
Suppliers and vendors looking for new sales channels may want to consider online marketplaces as a possibility. While it's been the retailers that often take advantage of these channels, with some thoughtful consideration and planning, supplier and vendors could see a positive benefit as well.
Many of us are already familiar with the Amazon Marketplace, having no doubt ordered several items that might have only been fulfilled by Amazon but sold by someone else. Or they were sold by Amazon, but fulfilled from another location. If you've ever bought a used book on Amazon, you've seen the Marketplace in action.
Amazon Marketplace is the collection of third-party retailers who sell their products through Amazon's platform, taking advantage of the same fulfillment, free delivery, and two-day shipping. But it's not just limited to Amazon: Walmart Marketplace, eBay, Rakuten.com, NewEgg.com, Bonanza.com, and Overstock.com are just a few of the different marketplaces looking for new sources of inventory and products.
Marketplaces for vendors, brands
Basically, if you can fulfill shipments from your locations (i.e., drop shipping), you can sell on a marketplace. However, unlike your wholesale sales, you can sell products at full retail prices to individual buyers. This lets you cut out the retailer in the middle, which allows you to pocket the entire profit. (This may have a downside, which we'll discuss in a minute.)
Of course, that means you need to be able to sell and ship individual orders. No case loads and skid loads. These are one- and two-unit orders that each need to be processed, boxed, and shipped, which means your marketplace effort will probably require a separate retail shipping department.
Depending on the traffic, this can be one corner of your warehouse (near a delivery dock or door), with a couple people running it. As your retail sales grow, prepare to expand the new shipping department, especially over the holidays.
Some marketplaces will fulfill the orders for you. This would mean shipping your product in bulk to the fulfillment center for the marketplace. For example, you may ship a pallet of product to an Amazon fulfillment center to be fulfilled by Amazon. There would be fees associated with this service, so that should be factored into your marketplace pricing strategy.
Mind your retail ecosystem
You also need to be aware of your retailers' ecosystems and where they are selling your products. It might be a little awkward, and more than a little risky, to sell on a smaller marketplace if you find that your retail partners have a large presence selling the very same products.
That's not to say it wouldn't work, but this is where thoughtful consideration is important. You want to expand your sales, but not cannibalize from your retailers. You're going to compete with your partners, so consider your plan to sell direct to consumers carefully. We're not saying you shouldn't do it, but understand your retailers may be upset with your new strategy. So starting out, you may want to join a marketplace where your retailers aren't present, and only sell your products at the same price as your partners.
Of course, there are already suppliers that are doing this successfully — Nike, Apple, LL Bean, and Coach — but these are large brands with the ability to support their own retail stores and outlets.
Finally, finding the right marketplace means knowing how to reach the people who already like your brand by knowing their demographics and geographies. It may also have the added benefit of reaching new customers who might not know you, which makes this a smart marketing move.
Whether you want to sell products on Amazon Marketplace, or any other network of retailers or suppliers, SPS Commerce can help you find a solution. To learn more about our cloud-based software solutions, please visit the SPS website for more information or contact an SPS representative today.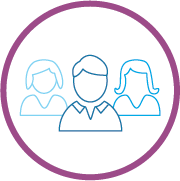 Connect to your partners and streamline your supply chain.
Automate your process through the retail industry's largest network with EDI.
Contact SPS

Latest posts by Scott Bolduc
(see all)