Top Retail Blog Posts in 2017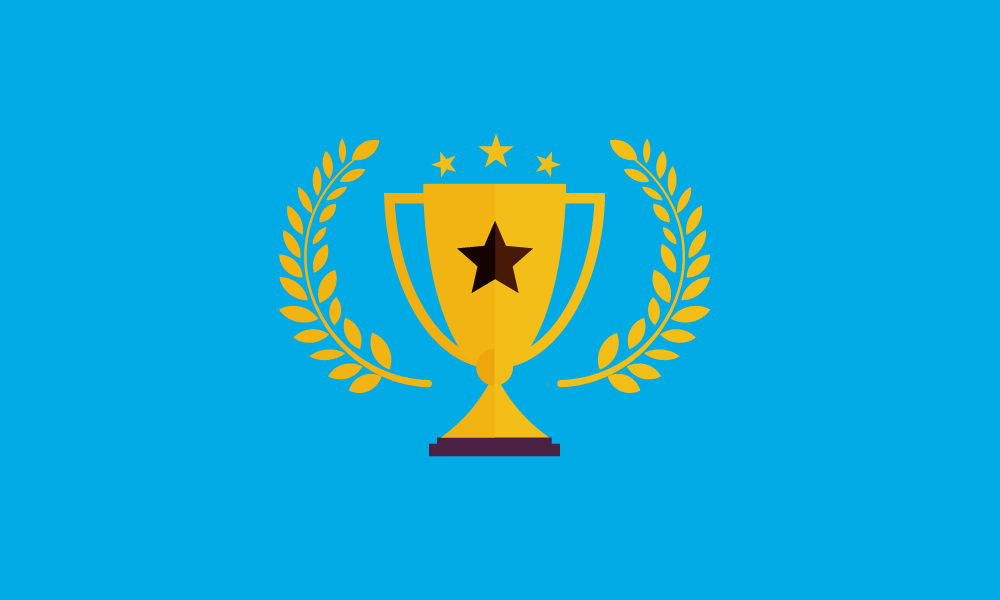 It's the end of the year and almost the beginning of the new one. It's that time when everyone reflects on the events that transpired over the last 12 months and making plans for how to do better, be better, over the next 12 months. We're no different, and in this particular case, we're looking back at the top retail blog posts published on the SPS Commerce blog this year.
Every week, we bring you retail, retail technology and supply chain news, information, advice and more. Though we think all of the information is valuable, some of it gains more traction and popularity among readers than others. Take a look at the 10 top retail blog posts published during 2017 from our various SPS experts, as well as some honorable mentions – guest post from our partners that were also quite popular.
10. 2017 Predictions: Interview with Jamie Thingelstad. Earlier this year I had the pleasure of interviewing Jamie, the CTO of SPS Commerce. Here, he shared his predictions with us, including touching on the topics of the internet of things and artificial intelligence, or machine learning.
9. 20+ facts and stats about Amazon Prime Day 2017. Amazon Prime Day was a HUGE day for the company (though Amazon has already had bigger), and so of course it makes sense that this blog post packed with stats has been hugely popular. These are the numbers Amazon has been pulling – now how will your company differentiate?
8. How retailer KPIs and analytics indicate supplier performance. When January rolls around, retailers will be scorecarding the performance of suppliers using analytics and key performance indicators (KPIs). Are your vendors aligned with your supply chain goals? Are they delivering on expectations? This post is back, just in time for annual performance evaluations.
Bonus: Are you a vendor, supplier or 3PL who has been delivering on expectations? Read about how you can turn KPI achievement into new retailer business.
7. Amazon Marketplace for retailers and suppliers. Marketplaces in general, and Amazon Marketplace specifically, have been growing rapidly, both as they multiply in the market and as consumers buy more and more from them. Several studies have show that up to 60 percent of shopping searches start on Amazon. How can you take advantage of that potential search volume? Get your products on the Amazon Marketplace.
6. The six shopping seasons of the consumer. More than ever before, the customer is central to modern retail strategy. With so many options and so many different ways to shop, satisfying their needs is crucial. Even with the proliferation of omnichannel retail and digital shopping options, the seasons of the shopper is still relatively stable. Know your seasons of the consumer, and combine it with your company's data, you'll have a better idea of how to predict what will make them happy.
5. Amazon changed the face of retail, let us count the ways. Amazon has been on fire this year, as it has been pretty much every year. This post was written shortly after it moved to acquire Whole Foods, and before the results of the biggest Amazon Prime Day ever had rolled in. Love it or loathe it or even fear it, Amazon is making waves. The only way to "compete" with Amazon is to differentiate, and to do that, you should know how they've changed retail forever.
4. EDI 856: Advantages of the Advanced Shipping Notice. We've started taking in-depth looks at different EDI documents and their paper counterparts (including POs, invoices and PO change requests). The advanced shipping notice, or ASN, is difficult or impossible to replicate without EDI. Yet, it's extremely valuable to both retailers and vendors because it coveys information about impending shipments, whether the delivery is going to a retailer's distribution center or directly to a consumer via drop shipping. Find out why ASN is vital for great inventory visibility, efficiency, even supply chain traceability.
3. The Future is here: Innovations in grocery. First digital shifted the retail industry, now it's causing changes in grocery, too. And of course, Amazon has a part in influencing the transformation, but so does other food giants like Kroger, Lidl and Aldi, and grocery dabblers like Walmart and Target. Customer expectations of grocery are evolving and the grocers that move on that knowledge have a chance at remaining competitive.
2. The Amazon effect on consumer expectations and buying decisions. Speaking of those changing customer expectations, there's a name for it – the Amazon Effect. Because of course, Amazon is responsible for why consumers think they can get what they want, when they want, at the price they want. The retail giant may not have invented e-commerce, but Amazon does it so well that consumers take for granted other retailers should be able to deliver in the same way. The problem is, Walmart might be the only U.S. company with the supply chain, distribution centers and manpower to compete with Amazon – other retailers will have to differentiate and find new ways to add value in order to stand out.
1. Amazon Retail vs. Amazon Marketplace: What's the difference? When Trent concepted this post, we knew that it was going to be valuable for SPS Commerce blog readers. We had no idea that it was going to explode in popularity the way it has, surpassing all other posts. Amazon Retail and Amazon Marketplace are both great ways for vendors, manufacturers, brands and even other retailers to cultivate additional sales channels. Which one works best for your company (or maybe even both) would depend on your unique offerings and capabilities.
Partner posts on the SPS Commerce blog
As promised, here are the special mention guest posts from a few SPS partners – in no particular order. These posts were very well received and proved to be valuable to many readers.
1. Amazon Fulfillment via 1PL, 3PL, FBA: Pros, Cons, and Use Recommendations. Back in June, Skubana Co-Founder Chad Rubin explained the nuances of Amazon's varied fulfillment options. Will you fulfill it? How about via 3PL? Should Amazon fulfill it? Again, the best option depends on your needs and abilities.
2. Just-In-Time (JIT) inventory management for retailers. Saleswarp also took some time in June to offer a primer on just-in-time inventory management. This lean method of managing a supply chain could by highly valuable, in particular for smaller retailers.
3. Inside-out approach to ERP delivers a modern customer experience. During September, Anand Misra, NetSuite Principal Product Marketing Manager, explored the limitations of legacy systems and how they can hinder omnichannel approaches to satisfying customer expectations. A modern infrastructure is an investment that will both pay for itself and pay off in the future.
There you have it, the top retail blog posts published on the SPS Commerce blog during 2017. Next year, we hope to continue bringing valuable news, information, insights and advice pertinent to the retail industry and retail supply chain. In the meantime, you could check out the top retail blog posts published on the SPS Commerce blog during 2016, too. Just as with this list, there are still great valuable insights to be found in the popular posts of the past.
Have a happy, healthy and prosperous New Year, from Team SPS to you and yours!
Subscribe to the SPS Commerce blog to keep up to date with news about customer experience, brands, retail and more. You can also follow SPS Commerce on Facebook, LinkedIn, YouTube and Twitter.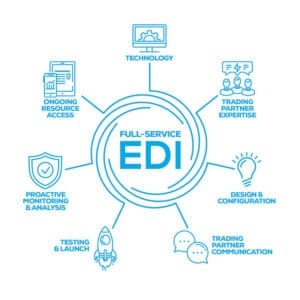 Find the correct EDI solution for your business.
Get more insights on full-service EDI by downloading our white paper.
READ OUR WHITE PAPER

Latest posts by Sara Duane (see all)
GET WEEKLY UPDATES DELIVERED TO YOUR INBOX.
Subscribe to our blog to receive retail and supply chain news, valuable resources, expert tips and more.
Evaluating Your EDI options: 7 Building Blocks of Full-Service EDI
Get insights on choosing the right EDI solution for your business and the seven components vital for truly full-service EDI.