To drop ship or not to drop ship, that is the question
By Andrei Sivanich, SPS Commerce
OK, so that is not really THE question. There are lots of questions that suppliers are asking themselves in light of what has been transpiring in retail in recent years. Most industry experts agree that the retail industry has changed more in the last 3-5 years, then during the prior one hundred, and that transformation will only accelerate in the near future. The end consumer is causing this change, and it is turning the entire retail industry on its head. Although "Should we drop ship or not?" is a legitimate question, given what is at stake in the upcoming years for suppliers, it is worth pausing to consider a few more foundational questions first: What impact will all of this change have on my business? How can I put my business in position for the best outcome? and Why should I care?
Let's start with the last question, because that one is the easiest.   In fact, it shouldn't even be a question, unless, you aren't interested in growth. Not everyone is, and that is ok – As Seinfeld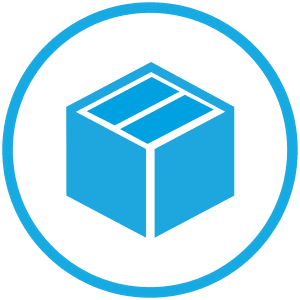 would say," nothing wrong with that." But if you are looking to increase sales and grow your business, the short answer to why you should care about the change in retail can be summed up in two words: REVENUE OPPORTUNITY. The evidence is everywhere and it's happened incredibly fast in the big scheme of things. It's hard to believe that less than six years ago, the iPad didn't exist, and now, in 2014 alone, over 260 million tablets were shipped, and in 2016 more than 2 billion people will own a smart phone (a quarter of the world's population). It makes sense that the increase in mobile device sales is having a dramatic impact on retail sales. In 2014, e-commerce sales exceeded $300 billion.   In 2014, web-influenced sales exceeded $1.4 trillion, which highlights the importance of mobile and electronic devices throughout the purchasing process. Research has also shown that omnichannel shoppers, defined as consumers shopping online, on their smartphones and in-store, will spend 76 percent more than store-only shoppers. Why should you care about the changes? Simply put, the opportunity is ginormous.
So what does all of this change mean for you, the retail supplier? If you think that you will be insulated from this impending change, there is a chance you could be right. But, you are more likely in denial. To understand whether or not suppliers will be impacted, you only have to look at the recent trends in retail over the last couple of years. The writing is on the wall. You and I as consumers have forced the retailer's hand and we are armed with android phones, iPhones and tablets and have the power to compare products, compare prices, read product reviews and have things shipped where we want when we want – all with a few swipes of a finger. The growth of Amazon combined with the fact that consumers (not retailers), are the primary instigators of change now, and it's easy to understand why retailers have to reassess their strategy for working in this new omnichannel retail environment.
The term "omnichannel" simply refers to consumer driven retailing where the end consumer engages the retailer (or supplier) through multiple channels like a mobile device, in a brick and mortar store, on a tablet, on a computer etc. The term virtually didn't exist five years ago and today it's almost impossible to avoid. I recently ran a search for "omnichannel" in LinkedIn and got over 8,000 results including over 7,500 jobs listing the word in the title or description. The results include technology positions, operations positions, marketing positions and new positions that fit within their own category, such as Chief Omnichannel Officer.
Omnichannel is everywhere and it's an indicator of the scope of the change that the retail industry is under as we speak. Target recently made major cost cutting moves, eliminating nearly two thousand jobs at their Minneapolis headquarters. Yet, at the same time, they announced they plan to invest $1 billion in technology to help drive their online sales growth. Every day there are new examples in retail journals and business blogs that demonstrate how retailers are restructuring their processes and systems to capitalize on the opportunity that omnichannel retailing offers.
History tells us that if retailers make changes, these changes will be passed on to other members of the supply chain. For years, retailers defined requirements for their supplier community, including EDI transactions, fulfillment models, and shipping requirements. The Amazon effect is forcing retailers to make adjustments that will impact their vendors. The average retail brick and mortar store can only house roughly 100,000 products. Retailers will need to increase their product assortment to compete with Amazon's 200+ million products; and they will need to do this without housing that costly inventory themselves. In other words, retailers will need supplier partners that can ship directly to the consumer on their behalf – carrying that level of inventory and managing the corresponding logistics will be cost prohibitive. In addition, because the omnichannel consumer makes decisions so quickly, retailers will need to have systems and infrastructure that are agile and nimble and will need suppliers to have similar capabilities. So what does this change mean for you, the retail supplier? The short answer is: things will change. Retailers will look to you, the supplier, to help solve the omnichannel challenge and seek out partners who can manage multiple fulfillment models.
Finally, in light of all the change, how can I put my business in position for the best outcome? Every week I talk to owners and executives of companies that supply products for big-box retailers. At some point during the conversation the topic of drop shipping capabilities comes up. Suppliers usually fall into one of two categories: those that embrace the idea and concept of being able to fulfill orders in multiple ways – including shipping directly to the consumer, and those that say "we don't drop ship".   When I ask why not, the answer is almost always the same – with a few exceptions. "There is no profit margin to drop shipping." It's true that supplier's profit margins will be less than in the typical ship to distribution center model but even if margin in drop ship is a fraction of that with other fulfillment models, the sheer volume of opportunity is too appealing to ignore. Many suppliers have put themselves in position to cash in on the revenue opportunity and to gain market share already. The reality is, beyond the obvious opportunity, in all likelihood the days of solely shipping to are only to a distribution center is going to be a thing of the past very soon. Suppliers that can execute on all fulfillment models: ship to distribution center, ship to store, ship to consumer, and cross – dock will be best positioned to cash in.
The real drop ship question for suppliers is how to do it profitably. Evaluating where your business is today in terms of systems and processes for: sourcing new customers, exchanging product information, fulfilling orders, shipments, payments and returns and even using point of sale (POS) information to collaborate with your retail customers is a good first step. On-premise software systems will need to be replaced by nimble and agile cloud based technology that are less costly to maintain and can scale quickly. Warehouse and fulfillment capabilities will need to be evaluated to ensure the most cost effective and responsive ways to get products to the shelf (or consumer) and ensure effective sell-through. Once a thorough evaluation is complete, decisions will need to be made with an eye towards 3-5 years down the road as the retail landscape will look much different than it does today. How can I put my business in position for the best outcome? Evaluate your technology and infrastructure against the changing retail landscape that we are in. If they aren't scalable, agile and cost effective, it is not too late to do something about it. Somebody famous once said "change is opportunity."
Was this article informative or helpful? To get more relevant updates like this, follow SPS Commerce on Facebook, LinkedIn and Twitter.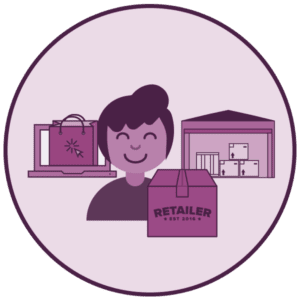 Want to learn more about drop shipping?
Are you a Retailer, Supplier or 3PL wanting to learn more about EDI requirements for drop shipping? Learn about drop shipping benefits, fulfillment options and which electronic data transactions make it work based on your business type.
EDI Guide for Drop Shipping

Latest posts by SPS Commerce Blog Team
(see all)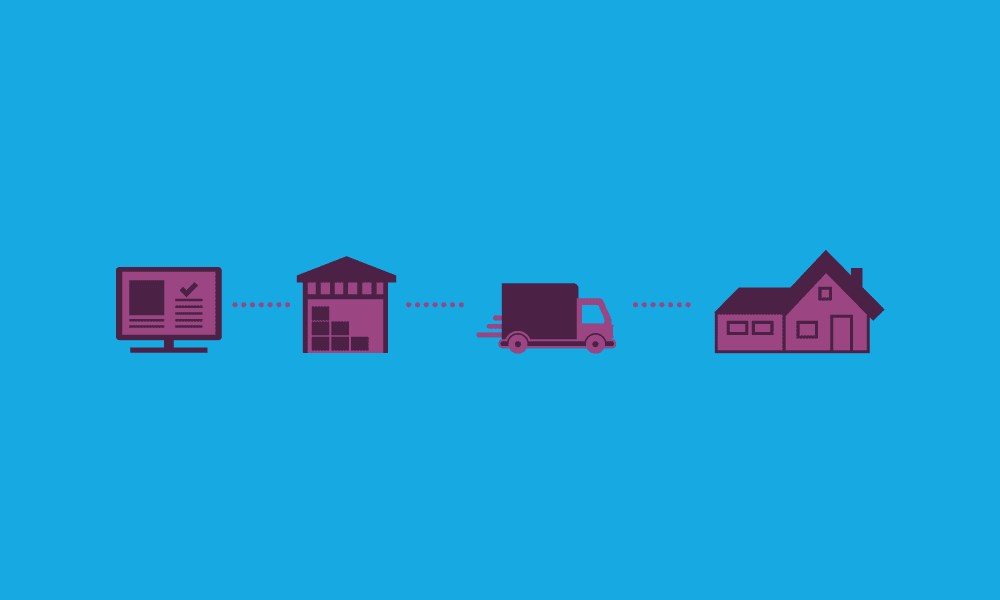 GET WEEKLY UPDATES DELIVERED TO YOUR INBOX.
Never miss an update from the SPS blog! Receive retail and supply chain news, valuable resources, expert tips and more.