Department of Defense honors SPS Commerce Director, Manager with ESGR Awards
On Tuesday, January 17, a small celebration was held at SPS Commerce's Minneapolis headquarters to honor Dick Schultz, SPS Commerce Director of Implementation, and Andrea Thul, Implementation Manager. The two had just received the Patriot Award from Employer Support of the Guard and Reserve (ESGR), a program from the Department of Defense. They were nominated by Project Manager Chelsea Owens, 1st Lieutenant in the U.S. Air Force Reserve, for their support of her service and military affiliated work.
What is ESGR?
ESGR is a program established in 1972 by the Department of Defense to promote cooperation and understanding between Reserve Component Service members and their civilian employers. ESGR fosters a culture where employers support and value both the employment and military service of members in the U.S. National Guard and Reserve.
What is the Patriot Award?
The Patriot Award recognizes civilian supervisors and bosses for the support they directly provide to individual Reserve members. This award reflects the efforts made to support citizen warriors through a variety of actions including offering flexible schedules, providing time off prior to and after a deployment, caring for families, and granting leaves of absences when needed.
Patriot Award winners at SPS
On Andrea Thul, Chelsea had this to say:
"Andrea has always respected and encouraged my service commitments and military affiliated work. She was especially supportive when I was tasked to attend a 10 week technical training shortly after beginning on our team. Andrea recognizes my skill set that the military brings to my civilian job and she always encourages my continued development in both arenas."
In regards to Richard Schultz, Chelsea said:
"Dick has been extremely supportive of my military service requirements. Since the time I was hired on our team, he has valued and appreciated the leadership training and qualities that I am able to bring to the table. Upon being tasked for a 10 week technical training, Dick worked with me to have internal alignment while I was out, while also allowing me to get paid for any work I did while I was out of the office. He has always made me feel like a value added to our team and has never required that I take any personal days off for my military service requirements."
Congratulations to Richard and Andrea for so thoroughly and enthusiastically honoring, understanding and accommodating Chelsea's commitment to serving our nation. And thank you, Chelsea, for your service to the United States!
Throughout SPS Commerce offices globally, we promote a fun, participatory work environment where individuals are encouraged to grow, whether that's within their careers, within their personal lives or even for the greater good, such as with the case of Guard and Reserve members or even volunteering with other organizations. At SPS Commerce, we continually strive to deliver a workplace where people feel valued and challenged to excel.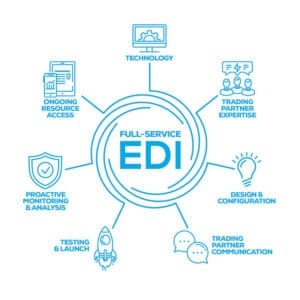 Find the correct EDI solution for your business.
Get more insights on full-service EDI by downloading our white paper.
READ OUR WHITE PAPER

Latest posts by Lauren Graf
(see all)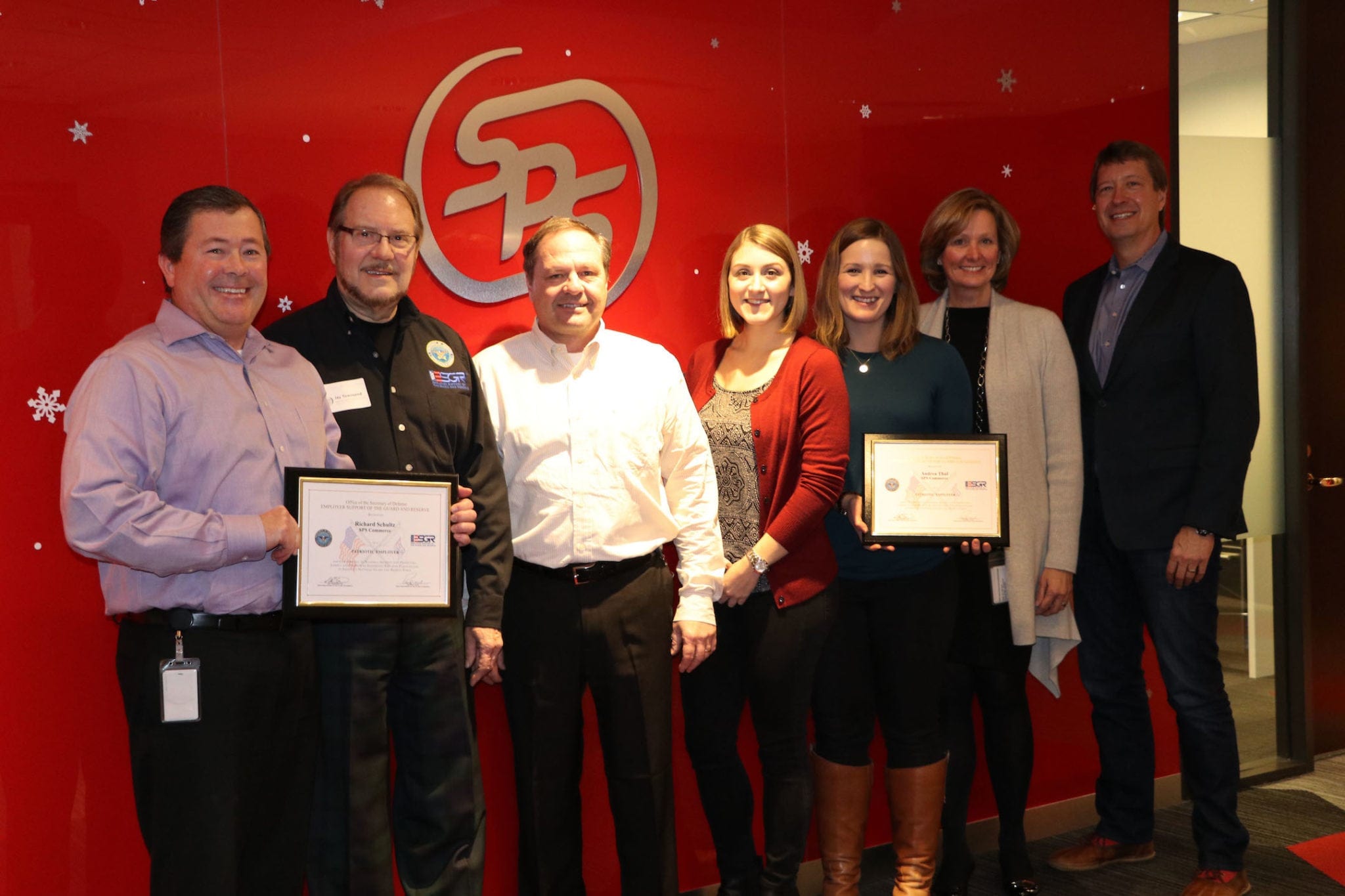 GET WEEKLY UPDATES DELIVERED TO YOUR INBOX.
Never miss an update from the SPS blog! Receive retail and supply chain news, valuable resources, expert tips and more.