The six shopping seasons of the consumer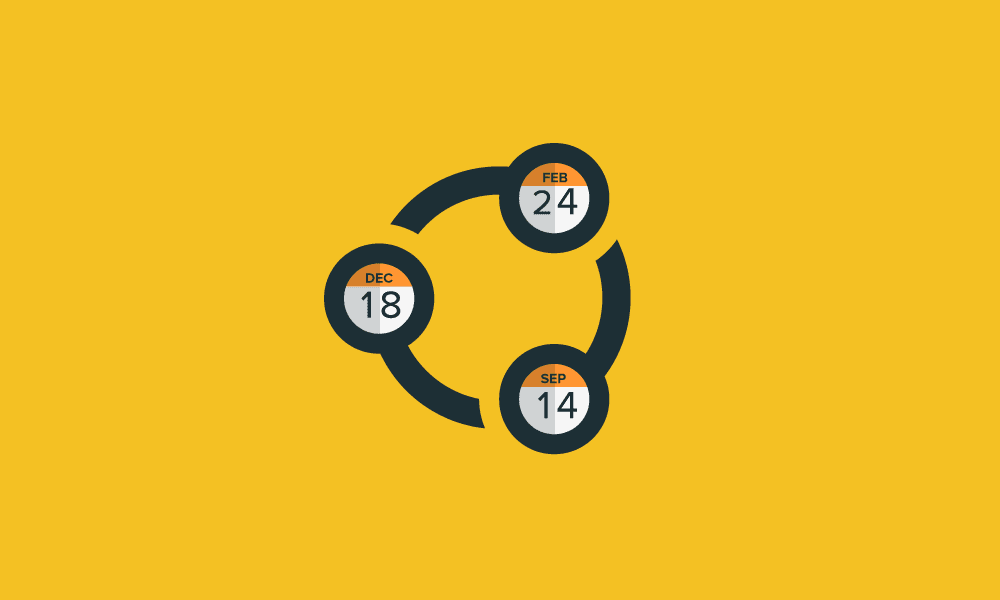 It's said that those who fail to learn from history are destined to repeat it. But when it comes to the seasonality of the shopper, that's something retailers hope to repeat. There are roughly six shopping seasons retailers can take advantage of if they can understand what their shoppers are needing, thinking, doing and planning.
The shopping seasons vary in length, but they're fairly consistent, even with the emergence of digital retail. For example, the Spring season takes up March through May, while the summer is June and part of July – by the halfway point of summer, we're already thinking about our back to school shopping. By August, we're already thinking about schools schedules and coming up with new routines for the fall.
Here are some observations about the typical "seasons of the shopper." This general information combined with the more specific analytics data of your product sales over the course the year could be helpful for identifying trends and enhancing customer experiences.
January-February: This time is the post-holiday lull, and there tends to be a drop-off in purchases after the frenzy of December spending. Credit cards have taken a beating, and people aren't going to spend as much, so we see a lot of markdowns to try to encourage people to buy. This is also the time of year when sales of health-related products and services tend to skyrocket due to new year's resolutions to get fit – thing yoga matts, running shoes, oatmeal and salad mixes
Things start to pick up in February for Valentine's Day. This is when we expect to see things like candy, jewelry, and even some fashions increase as people are getting ready to spend a romantic evening out. There's also the retail weirdo known as President's Day. Many retailers have unusual sales around this federal holiday, like the President's Day mattress sales.
March-April-May: This is the time for renewing, refreshing, and cleaning out. People are cleaning up and clearing out, so grocery stores can expect to sell more cleaning supplies like spray cleaners, floor polishers, and so on. Thanks to the Easter holiday, grocers will also see an influx in lamb and ham sales, as well as jellybeans, chocolate bunnies and Peeps.
People are also getting ready to get outside and get warm, so swimsuits and outdoor gear should start showing up about now (if they haven't already been out for a while – bikinis and swim trunks out on the rack in the middle a Minnesota late-January deep freeze isn't unheard of). People want shorts, t-shirts and lightweight clothes. We may also see people exercising more outside, so more sporting goods and even health-related electronics.
Home owners are also starting their gardens and making repairs to their homes. Home improvement, hardware stores and garden centers will see a surge in activity at this time. We've also seen an increase in new furniture and window treatments sales at this time.
At this point in the season retailers are already adjusting and editing their buy plans for the later shopping seasons based on what they have seen selling this early in the year. By April, retailers should all have reacted to the early season sales to finalize full season plans.
June-Early July: Ah, the freedom of summer! No rules, no schedules, no school. People are spending plenty of time outside, so we're still seeing swimwear and sporting goods being sold, but also more sunscreen, beach balls and picnic fun. Book sales usually see a surge as people look for their new "beach reads." And they're still focusing on health, so we're seeing a lot of health and exercise related products being sold at this time.
In the grocery stores, there are a lot more picnic foods. Also easy grab-and-go foods because with the kids home all the time now, parents are making more meals and they may not feel like cooking. The foods also tend to be lighter, because no one feels like eating rich, heavy foods when it's so hot outside. Think lemonade, hot dogs, salads and chips.
Mid-July-August-Early September: A relatively new phenomenon is changing the second half of summer: Amazon Prime Day happens sometime in the middle of July. As people take advantage of Amazon's many, many sales and free shipping on that special day, it's moving the back to school shopping season earlier and earlier, from August to early July. As a result, other retailers — especially online e-commerce retailers — are seeing a bump in their own sales on school related items in July as well. Many of them are also joining the bandwagon and are offering Back to School specials on Amazon Prime Day as well. Even merchants who aren't on Amazon tend to see a bump in traffic on Amazon Prime Day.
By August, we've reached the end of summer, people are returning from vacation, and families with students are getting ready for school. When school starts up again, they're creating and adjusting to new routines, often feeling overwhelmed and stressed. Comfort foods are starting to make a more prominent appearance in shopping carts, as well as singer-serving snack-pack type foods perfect for kid lunches.
Back to School and the return of fall means a different clothing selection, and people are looking at new book and hobby choices. Since they're going to be spending less time outside, now that school is back in session, they want something to do. Fashion, of course, follows the seasons just as it always has, with a different color palette, longer sleeves and thicker fabrics.
The back to school shopping season is the time when retailers are testing their systems and strategies for the holiday season. With the influx of sales, retailers and suppliers will have plenty of information to know where the sticking points are so they can be smoothed over when the shopping frenzy starts in November.
Late September-October: The calm before the storm. The rhythm of the routine has about settled in, plans are being made, and people are getting ready for Halloween – and of course the rush of holidays to follow. Anyone in the holiday and costume business sees a major surge, as do the grocery stores and their candy sales. Halloween pop-up stores, costume vendors and certain candy producers see more business in this one month than they do the entire year (though surprisingly the Easter holiday has this season beat for candy sales). This is also the time to start looking at cold weather clothing, sweaters, coats, pants, and boots.
This is also a good time for finishing off outdoor projects. Automotive parts and repairs as the do-it-yourselfers start winterizing their car to get ready for the cold weather. Many people are also finishing off the last minute home repair projects to get their homes ready for winter.
This is the time when many retailers, suppliers and the technology providers that serve them put a freeze on system updates and process changes. As long as everything is working, making changes at this time could be detrimental. The last thing anyone wants is for something to break in the middle of the busiest shopping season of the year.
November-December: This is it! Everything we've been preparing for all year. Shopping is at an all-year high, people are going to parties, and they're getting ready to spend time with their families. Grocery stores are keeping busy as people go to their parties, as well as get together for Thanksgiving, Christmas dinner, Hanukkah, other holidays and the various gatherings. Of course there is an increase in alcohol sales at this time, as well as candies and decorations.
This is the time of year that can make or break a business. They don't call it "Black Friday" for nothing (thought it is beginning to lose it's meaning as e-commerce makes holiday shopping and deal finding so much easier). The other shopping seasons are important, but retailers plan all year for these last two months on the calendar. They start by reviewing the data from previous years, sourcing new suppliers, tightening up their shipping, finding new drop ship options, and even looking at shipping online orders from their stores.
How do you plan your year? Do you see these seasonal surges and predictable patterns in your own stores?
SPS can help you prepare for the different shopping seasons, find new suppliers or find new retail trading partners, and help you analyze your own transaction data to find your own seasonal patterns. To learn more about it, please visit the SPS Commerce website and request to speak with a retail and supply chain expert.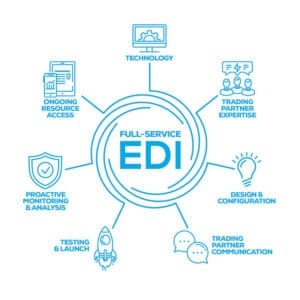 Find the correct EDI solution for your business.
Get more insights on full-service EDI by downloading our white paper.
READ OUR WHITE PAPER

Senior Director for Customer Success - Community & Analytics
at
SPS Commerce
As a customer success executive at SPS, Brandon Pierre works alongside many retailers and suppliers to develop strategies to address their merchandising and supply chain business objectives. With more than 14 years in the buying organization at major retailers, he has experienced first-hand the opportunities of the digital era and how technology can transform the consumer experience through improved retailer and supplier connections.

Latest posts by Brandon Pierre (see all)
GET WEEKLY UPDATES DELIVERED TO YOUR INBOX.
Subscribe to our blog to receive retail and supply chain news, valuable resources, expert tips and more.
Evaluating Your EDI options: 7 Building Blocks of Full-Service EDI
Get insights on choosing the right EDI solution for your business and the seven components vital for truly full-service EDI.
Did you like what you read? Get updates like this delivered directly to your inbox.
Subscribe to our blog to receive weekly retail and supply chain news, valuable resources, expert tips and more.