Differentiating yourself from other competing retailers
In a world where retailers often try to differentiate themselves from other, competing retailers in order to catch consumer attention, it's sometimes a little difficult to find that one special thing to do the trick. It's even worse when facing off against the online retail giant Amazon, who's shipping options are bountiful, returns policy is generous, Prime benefits compel loyalty and carries practically every single product anyone could ever hope to want.
But there are a variety of ways to differentiate yourself from other retailers, including the retail giant monopolizing the conversation in the retail space. Amazon may be taking up a lot of the online retail sales, but it's possible to succeed against it without trying to match or emulate it. You're never going to out-Amazon Amazon, so instead, try to find what works for your business and your customers.
Here are eight ways you can set yourself apart from other competing retailers and attract more customers to your online digital retail properties.
Find a niche and cater to it. Rather than trying to be everything to everybody, find one area of interest and specialize. Only carry those products and related items, become a hub of knowledge and information through a blog, and target market to the people who are interested in that particular field or niche via Facebook or their community website. By specializing you can go deeper and offer much more expertise.
Services, services, services! Offer services that appeal to your customers such as faster shipping, local delivery, buy online pickup in store (BOPIS), or shipping from your stores. Produce explainer videos and online demonstrations, give in-store or online classes, and publish helpful information in an electronic newsletter. You can become "known" for the services you provide. For example, Microcenter is staffed by experts who know how to build electronics so it's hard to compete with their expertise. Sephora is another example – Target and Walmart can't compete with their expertise, because they're staffed by people who are experts at it.
Take calculated risks on new merchandise or categories. If you're specializing, are there some areas where you could expand? If you sell retail fashion, could you expand into accessories or even small luggage? If you sell hardware, can you expand into specialty woodworking products or even exotic hardwoods? Look at your numbers and try to branch out with a few experimental items. Monitor the data and expand or eliminate where needed.
Add a personal touch. Try to do a little extra than the other competing retailers do. Offer a free gift or slip in a special thank you with each order. This is sometimes called a lagniappe (LAN-yap) in New Orleans, which means doing a little extra than is expected. Digital personalization is so much easier, too, because the "other people who bought this also bought" is so concentrated and data rich.
Create loyalty programs. Just like the frequent coffee clubs at your favorite coffee shop, offer something to your customers for their continued business. Whether it's a free gift or a discount, or even a special level where you offer free shipping, give them something to keep them coming back.
Create unique packaging designs. Make your packaging memorable as well. Decorate your boxes, use colored shipping stickers, or plaster them with something bright and colorful. Also, use small boxes and packaging, as well as recycled materials. Make a big deal about your environmental commitment, and help your environmentally-concerned customers feel good about ordering from your company.
Have generous return policies. Many retailers have rather restrictive returns. Online returns can't be returned to the store, or purchases only have a 30 day return period. That keeps people from returning your items, which means they won't be back. The Zappos company offered free returns so people could order several pairs of shoes, try them on, and return the ones they didn't want. That's one of the ways Zappos continues to set themselves apart from every other online shoe retailer, and become a billion dollar company. People are scared of the cost of returns, but the loyalty gained by making it an easy process and possibly losing a little bit of money on it can be made up for repeat buys in the future.
Streamline the returns process. Make your returns process easy for everyone. We've seen companies that want store-bought products returned to the store, which are then returned to a warehouse, while online orders are returned to a completely different returns center. Find one method that will work for everyone and apply it to all of your returns. Don't segment returns based on where items were purchased. If it's too complicated, people can't keep up.
If you'd like more advice and insights into separating yourself from competing retailers, SPS Commerce can help. Not only can we help you implement a few of these tactics — providing BOPIS, finding new products and vendors, creating smart returns policies — but we can help you with things like inventory management, supply chain management and managing product information. Just visit the SPS Commerce website or request to speak with an SPS representative.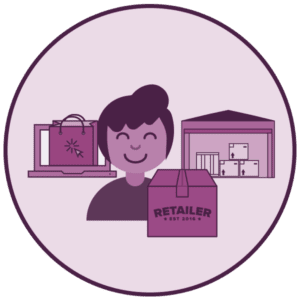 Amp up your retail merchandising strategy.
Discover, evaluate and onboard trading partners and products from a network of 95,000 connections and 35 million SKUs.

Latest posts by Brandon Pierre
(see all)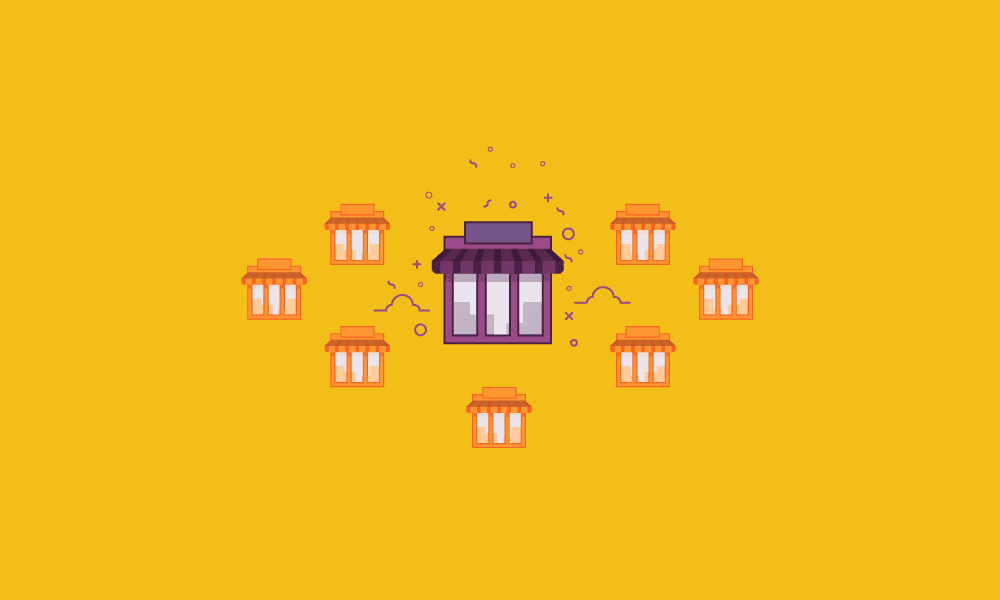 GET WEEKLY UPDATES DELIVERED TO YOUR INBOX.
Never miss an update from the SPS blog! Receive retail and supply chain news, valuable resources, expert tips and more.