Home improvement stores: Resilient in the age of unified retail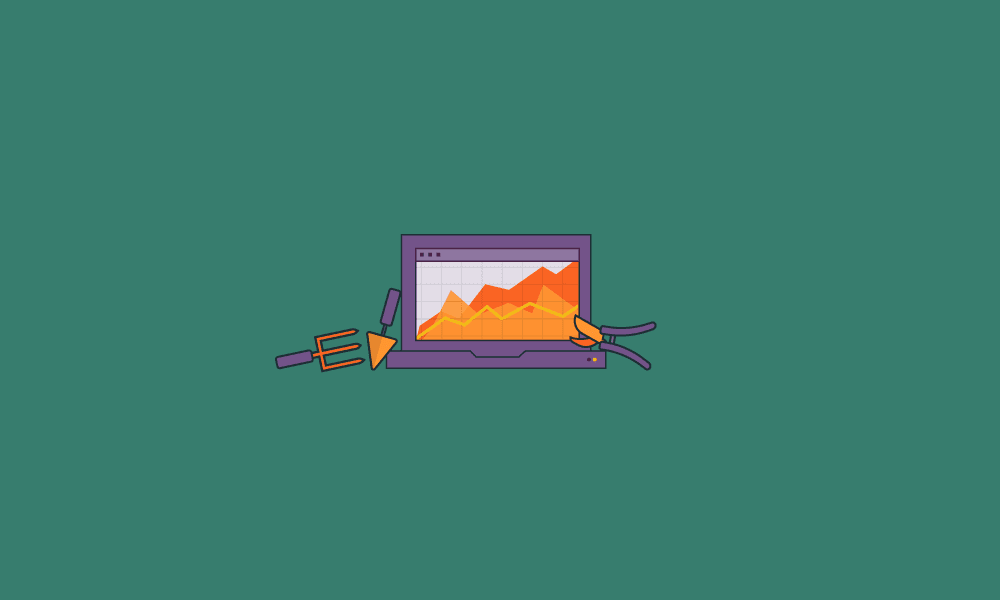 Home improvement stores like Bunnings and Home Timber & Hardware have been reaping the benefit of Master's demise, to recapture their customer base and expand foot traffic – even in the ecommerce-heavy digital retail landscape we find ourselves in these days. The home improvement niche is a natural fit for brick and mortar stores, where ecommerce is a bit more complicated. Home improvement stores, especially the big box stores, have particular risks and rewards that have made them resilient (or laggards, however you look at it) to the digital revolution.  Where modern mobile technologies have made a dramatic impact on the broad retail sector, the home improvement category has resisted.  Bunnings has recently included individual priced product pages on their website, with 'wishlist' functionality, but falls short of offering ecommerce.  Home Timber & Hardware's website is like Bunnings was until recently, including only the latest catalogues and a couple of feature products, with no ecommerce functionality.
Home improvement stores resilient
First, many of the core products they sell are large size or heavy objects. Think appliances, 2x4s, turf, landscaping timbers, lawn furniture, lawnmowers, stone pavers, roofing supplies bags of soil, toilets, front doors, fencing, and more – all difficult and/or expensive to ship, which means it's very unlikely they'll be shipped at all. Additionally, some local home improvement stores have offered delivery services for years, from local stores to the buyer's home or place of business. For these reasons, the brick and mortar store model will continue to be successful for home improvement stores for years to come.
Second, many home improvement and gardening supplies have their own special requirements that are well suited to the local brick and mortar store retail model. Fertilisers and herbicides have handling and storage requirements. Fragile seed packets, and even more fragile live plants or turf, can die in the supply chain without the appropriate precautions and considerations – sending them successfully through the mail would be futile and/or cost prohibitive. These issues mean that home improvement stores have unique challenges in that drop shipping isn't as viable of an option compared to other types of retail stores.
This means it's more difficult for home and garden supply stores to pursue the omnichannel strategies that other retailers have found success with. A retailer like Target or The Iconic can easily send a shirt through the mail, but it's a lot harder to ship outdoor furniture, tiles, and trellis to your customers. And despite the success of some online/catalogue plant and flower retailers, it's still difficult to pack and ship flower and garden items through the mail. Items are either too fragile or too rigid, and frankly, if shipping these items are not your specialty, you may end up replacing more shipping-damaged items than is financially viable.
Modern consumer expectations
That doesn't mean the customers for home improvement stores won't have some of the same unified retail expectations as they do for other retailers. You're still expected to be helpful online and in the store, and your sales assistants should be able to provide the same quality advice expected of your retail counterparts. And your customers will begin to have the same requirements they do of other retailers, with the ability to review products and store inventory online, as well as the ability to do things like Click & Collect (buy online pickup in store, BOPIS).
Australia has a fairly condensed home improvement and consumer hardware retail sector, with Bunnings and a handful of smaller chains.  This is not the case internationally, however, and the experience in Europe and North America is distinct to Australia's.  To see great examples of success in home improvement overseas, the two largest players in the US give some insight to the direction our market may head. When it comes to linking online and offline stores to serve shoppers better, Home Depot and Lowe's have proven they know what they're doing, by encouraging shoppers to buy online and pick up in stores – click & collect is an easy way to increase foot traffic, and up to 75% of collections result in additional in-store purchases being made. When Lowe's or Home Depot deliver goods directly to a consumer, shoppers are welcome to return online orders to stores. Both retailers also equip store associates with mobile devices to allow them to better assist customers on the sales floor.
Inventory visibility for happy customers
Even without the usual omnichannel strategies, Australian home improvement retailers can still make consumers happy. One of the things that will help is a solid relationship between retailers and suppliers that enables a consistent supply chain and the easy sharing of inventory information between the two partners. Online inventory visibility for local stores, and inventory accuracy, are must-haves to ensure consumers know they can depend on you having the item they want when they arrive, or when the place a Click & Collect order. Finally, being able to move items purchased at the store to where the consumer wants the items delivered is a must – though stores like Mitre 10 and Bunnings have been doing this for years.
One piece of advice that I would offer to maximise sales is to introduce inventory visibility to the consumer and to the inside supply chain, with information 'from the store out.' The supply chain networks for these retailers can rely on the stores to act as hubs, so that's where inventory information really needs to be accurate and published.  If a product runs out, that customer is much more likely to go somewhere else that day to get what they want – backyard projects wait for no one!  Where this level of inventory visibility were available, that customer is infinitely more likely to go directly to your other store to obtain the desired product.  That's why it's imperative to have the visibility of the supply chain and have collaborative relationship with trading partners to make sure the items are where the customers are going to be, when they're in the store.
Almost all of Australian home improvement stores trade is in brick and mortar stores; there's a negligible volume that goes through online, from specialist suppliers. That doesn't necessarily mean that they are immune to all the changes brought about by the omnichannel retail era. Consumer expectation of the services and inventory information offered by home improvement retailers has been influence by other retailers, like Target, JB Hifi, or David Jones. Home and garden supply stores should improve inventory visibility, inventory accuracy and delivery services to make sure consumers stay happy as retail continues to evolve.
Being able to share product data and inventory information, and growing an omnichannel strategy, is something SPS Commerce can help both retailers and suppliers in the home and garden supply retail business. To learn more, explore our SPS website or to talk with a retail and supply chain expert.

The Australian SPS blog team combines the experience and insights from dozens of colleagues to deliver news, how-to guides, reports, and more.

Latest posts by SPS Australia Blog Team (see all)
GET WEEKLY UPDATES DELIVERED TO YOUR INBOX.
Subscribe to our blog to receive retail and supply chain news, valuable resources, expert tips and more.
Want to learn what your peers are doing?
Almost 500 Australian retailers, suppliers, and distributors shared their winning strategies in our annual benchmark survey. Learn why some companies are pulling ahead while others are falling behind with our 2018 retail report.
Get Your Free Copy
Did you like what you read? Get updates like this delivered directly to your inbox.
Subscribe to our blog to receive weekly retail and supply chain news, valuable resources, expert tips and more.