Drop shipping from stores instead of warehouses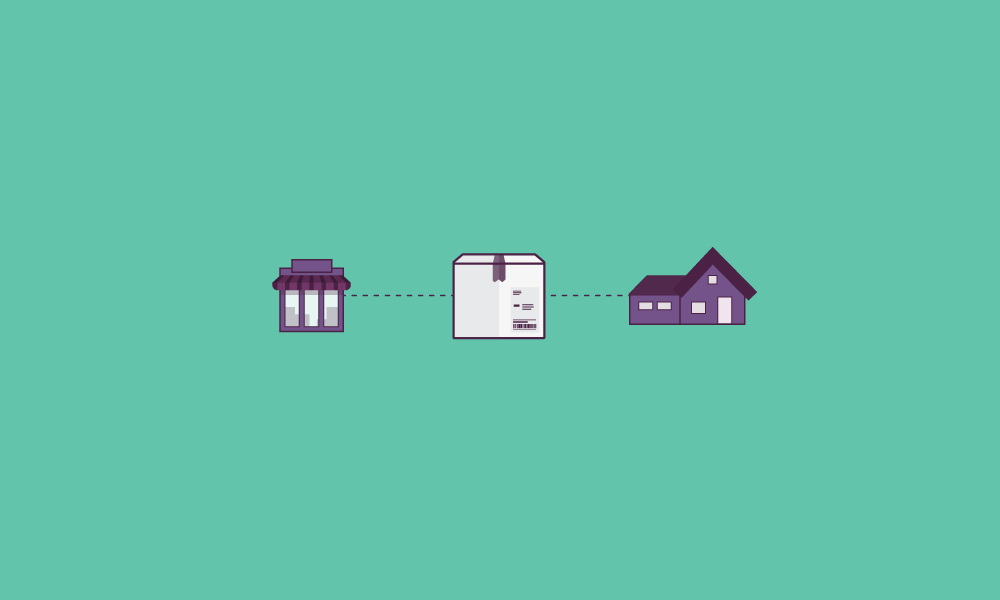 We started seeing the trend a couple of years ago, and it has become one of our major predictions for this year and the next: more retailers will be introducing drop shipping and in particular drop shipping from stores, using individual retail locations as small distribution centres for online customers. Our recent Retail Insights survey and report found that half of Australian retailers plan to increase fulfilment from stores this year.
They're doing it for a number of reasons, including:
satisfying fast delivery to customers;
using up inventory at stores where sales of the item are lagging;
addressing out of stock issues (especially if the warehouse is out);
reducing the number of returns that have to go back to the warehouse or the supplier.
Ship-from-store implementation considerations
The toughest part for retailers who want to start drop shipping from stores is to know legitimately what inventory is in the stores. So they should start thinking about a better way to validating the ongoing inventory throughout the year. Start looking at ways to do cycle counting at the store level (this is normally a warehouse function). That way, you can be sure that the actual in-store inventory matches what's on the computer.
Next, you have to get the store ready to become a shipper and thinking of themselves as a drop ship-capable vendor. There are some nuances to that, such as knowing which store is closest to the customer in order to keep freight costs down. You'll want to analyse store locations in proximity to the customer, matching it up with whoever has the inventory, and then shipping it from there.
You might even discover the warehouse or a vendor is closer to the customer than the store, so you'll need to decide whether to fulfil out of the store, or have the vendor ship out of their location. Shipping from a store can drive traffic back to the store, but there might be a more compelling reason to have the vendors to ship for you. Having ship-from-store is just about having options in a retail landscape with elevated consumer expectations and a need for supply chain efficiency.
Inventory management at the store level
Of course, you're going to run into problems, such as when the computer system shows you have items in inventory, but when you go to the shelf, it's not there. How do you solve that problem?
First, this is where in-store cycle counting can help. If you can keep your inventory counts up to date and confirmed, you're less likely to run into that problem. You can also have your staff revolve around the store and replace misplaced inventory. How many times have you seen a customer pick up an item and carry it through the store, only to abandon it 30 feet from the checkout counter? An item missing on a shelf may actually only be sitting on another shelf.
You should also make sure the merchandise planograms are correct. It's possible to have products in two places at once, on an end cap and on the shelves. But store personnel might not realise that there's a second placement.
RFID could help with ship-from-store
An RFID system can easily solve a lot of this. If an item has been misplaced, on an end cap, or even if it's fallen behind some other items, the RFID system can help you find it in seconds. RFID can be an expensive option, and while retail successes such as Zara have made it work, it requires significant investment and supply chain integration.
If you're getting into in-store drop shipping, make RFID a lower priority. The first priority is to make sure you can get orders in the store to fulfill for drop shipping or even click and collect ( aka, buy online pickup in store, or BOPIS'). If you find out during the test phase that inventory is not that accurate, that's when you can address it. But don't let inventory issues stop you from exploring a very profitable and efficient method of order fulfilment.
Finally, we recommend that a store have one or two dedicated people to handle fulfilment. You can have regular staff who, as part of their duties, check whether there are any orders, and then handle the fulfilment. But once you have enough shipping traffic, it's important to have a dedicated department and staff handling it. Let them handle the picking off the shelves, packaging, and ensuring it's picked up by the StarTrack or Toll Priority (or whichever logistics company you use) driver.
Consumers expect a lot these days, and it's up to retailers and suppliers to determine how best to serve each customer. Sometimes it will be more efficient to drop ship from a store than it is to ship from a warehouse. If the item is there on the shelf, and an online customer wants it delivered to them, why shouldn't the store be considered as a fulfilment option? With so many more purchases being made online, retailers should be flexible in their fulfilment opportunities with an eye towards efficiency throughout the supply chain.
If you would like to learn more about on-site drop shipping from stores, please visit the SPS Commerce website for more information for retailers, or contact one of our sales professionals.

Latest posts by Scott Bolduc
(see all)
GET WEEKLY UPDATES DELIVERED TO YOUR INBOX.
Subscribe to our blog to receive retail and supply chain news, valuable resources, expert tips and more.
Want to learn what your peers are doing?
Almost 500 Australian retailers, suppliers, and distributors shared their winning strategies in our annual benchmark survey. Learn why some companies are pulling ahead while others are falling behind with our 2018 retail report.
Get Your Free Copy