The journey towards drop shipping in Australia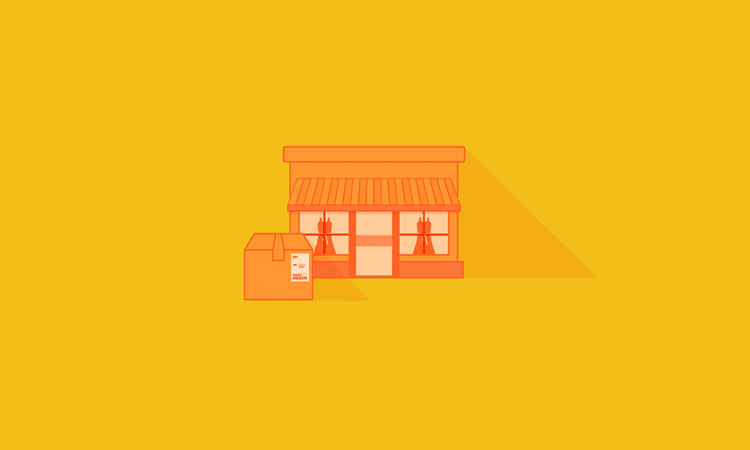 Drop shipping has grown on the Australia retail landscape. The recent Retail Insights report found that a small proportion of retailers currently drop ship orders – but that 29% are  currently investigating or investing in drop shipping.  The message is that drop ship operations are growing quickly.  Although in the early stages of adoption, canny retailers have recognised the efficiency benefits and progressive consumer product brands have seen that provision of this service is becoming a point of differentiation in the competitive landscape.
What is drop shipping?
Drop ship refers to the logistical relationship between a consumer, retailer, and product manufacturer or distributor.  Drop shipping involves movement of money from the consumer to the retailer, a (lesser – that difference is the retailer's margin) amount of money forwarded from the retailer to the supplier, and the movement of goods direct from the supplier to the consumer.  In this latter transaction, packing slips and all documentation received by the consumer reflects the retailers branding (rather than the supplier's).  The consumer should never realise that the goods never touched the retailer's warehouse – in the consumer's view, it should be a seamless 1:1 transaction with the retailer.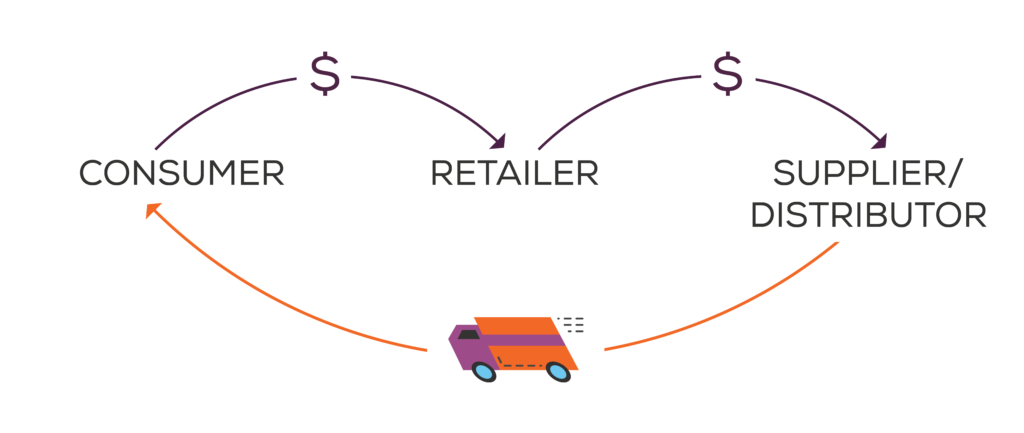 This is drop shipping in a nutshell – and drop ship is fast evolving as a mandatory requirement for retailers looking to bring on new products, stock their endless aisle, and succeed in digital retail.  During SPS's In:fluence 2016 conference a couple month ago a series of sourcing meetings were facilitated between suppliers and retailers – most of the retailers detailed drop ship as a mandatory requirement prior to considering trade.  The majority of these retailers were from North America, but those from other economies also pushed drop ship – and the suppliers and consumer product brands meeting these needs were from across the globe.
So you want to start drop shipping
Good for you.  More consumer product brands, suppliers, resellers, and distributors are asking SPS for advice on how to start drop shipping – so we've come up with the top drop ship moves.  It is important to note that drop shipping affects consumer product companies or brands in two areas; in how orders are received from retailers, and how order are despatched to the consumer.  This in turn affects processes and technology.
Top considerations when moving to drop ship:
Capacity and transferability of logistics infrastructure
The major impact of drop shipping to a supplier's operations is that a small number of high dollar value bulk orders are replaced by a large number of smaller orders – which requires more order management, printing, picking, packing, and despatching.  This may require more people, revised logistics contracts, and reconsideration of ERP and systems.
Trading partner desire and contracted agreements for drop ship
Consumer product brands, distributors, and other parties considering drop ship must carefully plan for contingencies at this phase.   Delivery expectations, status notifications, warranty, and returns should all be explicitly agreed – particularly important when considering that these elements can easily make the difference between profitability and loss.  Drawing data from the SPS network, we have seen that 30% of items purchased online are returned – this could break any business, so careful planning is crucial.
Order status notification
Retailers expect direct or 3rd party notification of order status – that means each time the status of the order changes (eg received, consigned, despatched, staged progress, delivery) a notification is expected.  There are numerous options for this, some direct and some via 3PLs.  Retailers further require regular updates on inventory position (frequency is typically a few times per day, but depends on the type and movement of goods).
Inventory holdings
Many retailers will require a certain volume of goods to be set aside for their exclusive use.  The price of holding stock, opportunity cost, and risk should be factored into the unit cost suppliers negotiate for products.
Superior product information and transmission capabilities
Retailers using a digital-first approach, and canny consumer products brands with a cohesive approach to their market, demand superior item attributes – indeed, 47% of surveyed Australian retailers planned to bring considerably more attributes per item online in the next 6 months.  It is acknowledged that best practice is for these attributes to come from the consumer product company – the company that knows the items best – for fast update into retailer systems.  Key to effectiveness in this area is automation, with real-time or almost real-time automation available.
Retailer-branded packing slips
One litmus test of effective drop shipping is whether the end consumer is unaware that the goods despatched from the supplier's warehouse rather than the retailer's.  To deliver on this goal, customised retailer-branded packing slips must be produced by the supplier, detailing contents and incorporating returns information (consistent with the agreement with the retailer).
Ready to start drop shipping? Contact SPS Commerce today!  We've helped hundreds of suppliers, importers, manufacturers, distributors, and wholesalers grow their business with drop ship capabilities, and can help you too.

The Australian SPS blog team combines the experience and insights from dozens of colleagues to deliver news, how-to guides, reports, and more.

Latest posts by SPS Australia Blog Team (see all)
GET WEEKLY UPDATES DELIVERED TO YOUR INBOX.
Subscribe to our blog to receive retail and supply chain news, valuable resources, expert tips and more.
Want to learn what your peers are doing?
Almost 500 Australian retailers, suppliers, and distributors shared their winning strategies in our annual benchmark survey. Learn why some companies are pulling ahead while others are falling behind with our 2018 retail report.
Get Your Free Copy
Did you like what you read? Get updates like this delivered directly to your inbox.
Subscribe to our blog to receive weekly retail and supply chain news, valuable resources, expert tips and more.