Fulfillment integration for suppliers.
Integrate your Fulfillment (EDI) with your ERP or other business system.
Why integrate?
This service allows you to manage all fulfillment transactions from within your existing financial, ERP, warehouse or other system. It eliminates the need to send and receive documents manually – creating more reasons for trading partners to transact with you.
How does it work?
Drawing from 15+ years of hands-on-experience with retail supply chain businesses, our proven, five-phase methodology ensures smooth fulfillment integrations and successful outcomes for suppliers.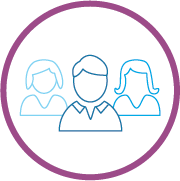 1. Initiate:
This is where SPS meets with you to map out the journey. Together, we'll establish an accurate timeframe, obtainable goals, key players and benefits – all up front.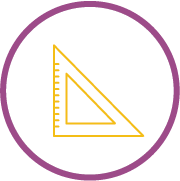 2. Design:
SPS combines your business needs with industry best practices to create a solution that perfectly fits your trading partner's requirements.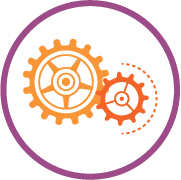 3. Build:
Construction begins! This phase is where we both start checking off "to dos".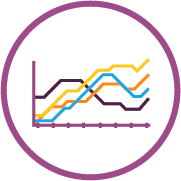 4. Production:
Now that the work is done in the timeframe agreed upon, you'll experience successful data flow with all of your trading partners. Additionally, you'll have a clear understanding of every component that maintains the solution.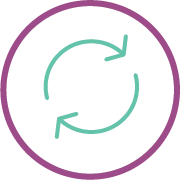 5. Success Management:
Now that your business is complete with the integration process, SPS wants to ensure it stays that way. This step is to review your goals, makes sure they were met, and let you know that we're always here to help – 24/365.
Key deliverables of the SPS Commerce Integrated Fulfillment for suppliers include:
Formal business review.
Includes a gap analysis comparing your system capabilities and network needs.
Mapping and validation.
Covers data exchange, import and export, plus system setup and configuration.
Documentation.
Have published requirements on hand for exchanging data with trading partners.
Data conversion.
Find robust tools for converting to and from XML, CSV, ERP and other formats.
Why suppliers choose SPS Commerce to provide this service:
Collaborative partnerships.
This is a team effort, complete with shared business and technical resources from SPS and our clients working closely through every phase of design, development, testing and implementation.
Shared project plans.
All timelines, dates, milestones, dependencies, risks, business objectives and goals are clearly communicated and continually reviewed to keep projects on track.
Design-based foundation.
We follow industry best practices to minimize change management. All current and future business values must be realized before we consider an implementation complete.
"SPS's responsiveness has been noticed by all of us at Eastman, and our retail customers have commented on how doing business with us is even better. There are very few IT vendors that I would recommend, but SPS is clearly one of them."
David Tucker
Director of IT, Eastman Outdoors
"SPS is our EDI department. Responsible for proactively modifying Nambés EDI maps to remain compliant and work directly with our customers EDI departments if issues arise. What a difference the right outsourcing partner can make."
Jeff Creecy
Vice President of Information Technology, Nambé
Ready to begin your fulfillment integration?