Integrated EDI with your ERP.
Automated EDI document flow. Streamlined order fulfilment. Ongoing compliance.
Better order management through integration
Growth should be a good thing, yet many companies struggle with increased volume. As your orders grow, so do your operational and technology costs. Upgrade to an integrated EDI solution for these benefits:
Reduce order processing time
Save up to 75 percent with our cloud-based solution versus traditional software approaches.
As you add more orders, your cost per document scales down
Automate data exchange so you can ship faster
Improve ship timeliness, inventory accuracy and sales.
Source new vendors and onboard quickly.
Our pre-built solutions integrate with more than 100 accounting, ERP, WMS and TMS systems, including:
Don't see your system on the list? Don't worry, we can build the integration your business needs.
How it works:
Our adapter connects your ERP, CRM or business system with the SPS network and EDI platform. No more hassle over EDI testing, spec changes or map updates!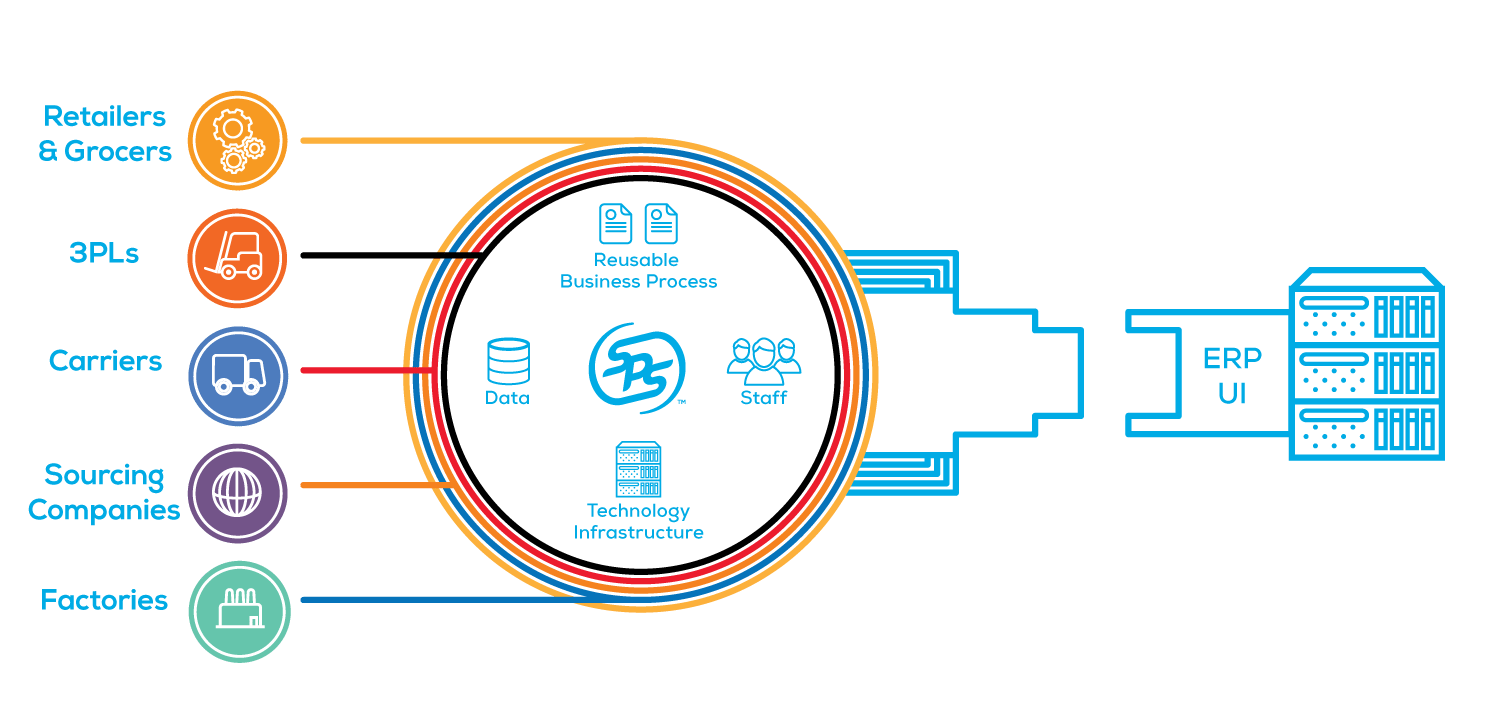 Also, if your company changes to a different ERP or system, SPS EDI can evolve to suit your new applications or software.
95,000 companies trust the SPS Commerce platform.
Here are some of the results our customer see after implementing an integrated EDI solution:
"Our drop-ship orders are processed more quickly and without the errors of a manual system."
"We've been able to continue to grow our sales without making any drastic changes to our core platform for several years."
"We've dramatically improved our order processing efficiencies."
"That was a huge game changer for us and made our onboarding experience so much better."
"Faster turnaround time, less manual work for us and fewer errors for us, which means fewer chargebacks coming to our company."
"Chargebacks are now an anomaly in our business."
"We are now able to ship in a timely manner."
"Elimination of our EDI backlog, reduced IT costs, and increased efficiencies in serving our retail customers."
"Our retail customers have commented on how doing business with us is even better."
Proven methodology.
Learn more about the implementation process.
Ongoing success.
The system adapts to all your current and future needs automatically.
No more hassle over EDI testing, spec changes, or updates!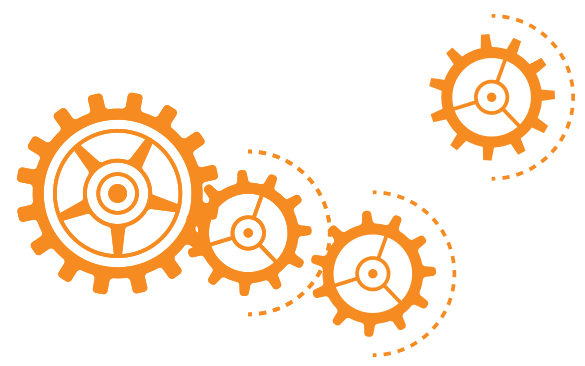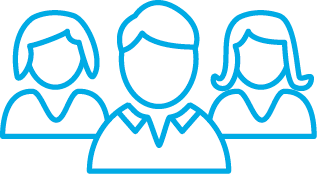 Get help any time you need it.
Our EDI experts are available to help 24/7 via phone, chat, or email—whichever channel you prefer! You can also visit our Support Center for FAQs, video training, user guides and the online community portal.
Fruit of the Loom gains efficiency and agility with SPS Commerce. Fruit of the Loom CIO, Chris Krebs, shares how the company streamlined its EDI operations with SPS Commerce to bring on new retail customers faster and provide the speed and agility to help Fruit of the Loom be more efficient and responsive in its fulfillment.
Ready to take the first step toward EDI integration?