Five key takeaways from IRCE 2019 @ RetailX
TeamSPS recently visited the Windy City to be part of IRCE @ RetailX. For more than a decade, experts from SPS Commerce have participated in IRCE 2019 to get a feel for what's happening in the retail community through conversations with attendees from a variety of companies and backgrounds.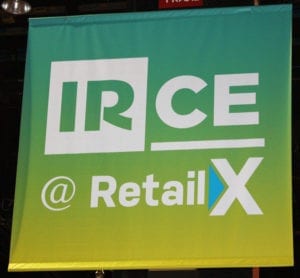 This year, IRCE, GlobalShop and RFID Journal Live! retail events were all co-located under the RetailX banner at Chicago's McCormick Place South. These three retail-focused events until last year had been hosted in different cities and on different dates. With all of them happening at the same place and time, there was pretty much always something to look at, listen to and learn about.
I attended quite a few of the sessions and walked the whole exhibit floor. Here are my top five takeaway messages from IRCE 2019 @ RetailX.
1. Talk of Amazon was everywhere.
It's the 800-pound gorilla in the room that everyone was talking about. It had its own talk track sessions, but it even came up in non-Amazon tracks, and with good reason, too. Amazon has been the juggernaut that's lead the change in retail, not only giving consumers what they want at their fingertips, but delivering it to their door fast. Amazon Prime, of course, took it up a notch with two-day free shipping, and now consumers often expect that to be the norm.
Today Amazon is pushing forward even more by working towards taking its Prime service from two-day to one-day delivery, which is sure to push even more retailers to test their limits as to how fast they can get items to consumers. Making one-day promises, though, you start running into "buy online, pick up in-store" territory – traditional retailers with brick and mortar locations could be well positioned against Amazon (though technically, Amazon has the whole store footprint of Whole Foods to tap into – we'll see how it goes).
2. Digital Marketplaces are the place to be.
Retailers, brands, vendors and others in the industry are making marketplaces work for them. Though Amazon Marketplace is probably the one most obviously named, there are more than 40 other marketplaces out there, whether they're independent like eBay and Bonanza or attached to a major retailer like Walmart and Target. Whether it's the broad appeal of Amazon and eBay or the niche audiences of Artsy, Panjo or Lyst, marketplaces have become an integral part of omnichannel retail strategy. In fact, according to statistics provided by the IRCE 2019 guidebook, sales growth for online marketplaces reached 24 percent in 2018, outpacing all-industry growth by more than 10 points.
It's important to evaluate marketplaces carefully, to determine how they fit into your omnichannel strategy, as well as your organization's operations. Being on the right marketplaces can place your products in front of thousands of the right consumers, and could produce order volume spikes. Are your systems and people ready for such an event? When your opportunities for sales multiply, make sure you're ready to meet the challenge to make your customers happy.

3. Omnichannel is dead – long live omnichannel.
Just like at Shoptalk, omnichannel and omnichannel strategy was everywhere, though it wasn't always called that. The idea of omnichannel has evolved to be more than sales channels, but also fulfillment and other methods for getting the products to consumers. That could be "buy online, pickup in-store," fulfillment from store, fulfillment from warehouse, drop shipping and all the other ways businesses are conjuring to deliver orders. What was once thought a sci-fi fantasy of drone and driverless car deliveries are becoming more and more of a reality.
But of course, not all of those sales channels and all of those fulfillment methods fit for all products or all companies. E-commerce retailers without brick-and-mortar stores for customers to retrieve online orders are getting creative, with consolidated drop off lockers at one end of the spectrum, all the way to adding small retail "pop ups" inside existing retailers, like Sephora's presence inside JCPenney stores.
4. Item information is more important than ever.
If you're looking for a way to stand out from the online retail crowd, one thing to consider is your item information. You know that you've probably done this yourself: You looked online for a product, and though you're pretty sure that they were all the same thing, you chose to buy from the retailer that had the most detailed information about the item. You may have even chosen an option that cost more than others, just because you were more convinced you were going to get what you wanted from the merchant that had the most item data. When you get what you expect, you're not as likely to return the item, and everyone will be happy with the sale.
The product information that appears on a merchant's website, though, is just the end of the line. From the brand that creates the product to the vendors and distributors, all the way to the retailer that sells it to the consumer, all points in the supply chain have a vested interest in thorough and accurate product information. The brand and the retailer can make more sales when their item data is complete enough for consumers to make purchase decisions. The vendors and distributors in between need to know the information for storage and shipping, as well as ensuring they're sending the right things to the right place, especially if there are drop shippers involved.
5. Optimizing operations is a key to success.
With so many different sales channels and ways for orders to be fulfilled, optimization of business operations is vital. It's not enough to just have the capabilities to sell on certain channels or fulfill in certain ways, it's consistent execution over time. Whether it's B2B or B2C, customers want reliability and accuracy, they want to be able to trust you with their orders.
Technology integration and system automation are vital for success in today's retail landscape. Keeping accurate inventory levels when sales are coming from everywhere and tracking where orders are going can't be left to manual processes. When customer service gets a call, they need to be able to tell the consumer the up-to-date information of where their order is in the process. Ensuring that your systems, departments and even trading partners are all connected and receiving accurate information can put your business a cut above the competition.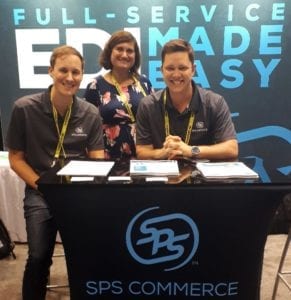 The essential purpose of SPS Commerce is to help with all of the items listed above. SPS Commerce products and services support omnichannel strategies all along the retail supply chain. With SPS Fulfilment, businesses can automate processes and communications across systems within their organization, as well as with their trading partners. SPS Assortment supports accurate item data across your channels and beyond. SPS Analytics assists businesses with making calculations and forecasts that help them innovate and succeed. We even have an Amazon system integration to make it easier for that channel to be included in the rest of your operations.
Importantly, our products can be used in conjunction with your current systems to deliver more value from them. SPS services transform your existing trading partner network into a community that communicates and works better together.
Watch out for an upcoming episode of Mastering the Retail Game where we interview attendees to IRCE 2019 @ RetailX and get more impressions of this year's show.
To get more relevant updates like this, follow SPS Commerce on Facebook, LinkedIn and Twitter. You can also get retail and supply chain news, resources, expert tips and other valuable updates delivered directly to your inbox weekly for free by subscribing to the SPS Commerce blog.

#MeetSPS at an event near you!
Experts and associates from #TeamSPS attend conferences and trade shows throughout the year. Find out where we'll be next and say "Hi!"
MEET TEAM SPS

Latest posts by SPS Commerce Blog Team
(see all)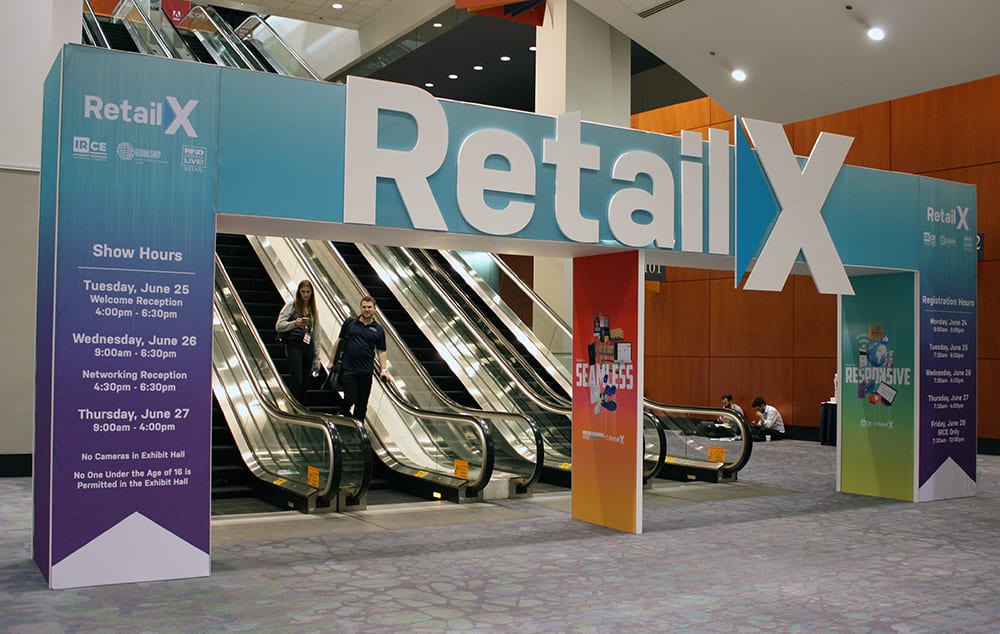 GET MONTHLY UPDATES DELIVERED TO YOUR INBOX.
Never miss an update from the SPS blog! Receive retail and supply chain news, valuable resources, expert tips and more.