Supply Chain Collaboration Nets Measurable Results In Any Economy
There's been a lot of recent news about the challenges in the retail supply chain. Retailers and suppliers are weathering many obstacles including unanticipated spikes in consumer demand, port delays and labor shortages, to name a few.
Here are some of our recommendations about how sharing sell-through data can help retailers and suppliers keep shelves stocked and meet consumer expectations.

The global supply chain has been in a chaotic state for more than two years. It's no surprise that 76% of executives recently indicated their company faces more frequent supply chain disruptions.
Consumer expectations remain high despite supply chain disruptions
Over 60 percent of U.S. consumers have recently encountered empty shelves. Nearly 48 percent of consumers tried a new brand when their first choice was out of stock.
The right data helps retailers keep shelves stocked
Buyers simply don't have the time to sift through sales and inventory data for each of their suppliers. By arming their suppliers with sell-through data, buyers can solicit recommendations from suppliers to minimize stockouts and make inventory as productive as possible.
Suppliers can use sell-through data to protect their shelf space
Suppliers can also use sell-through data to their advantage in today's retail landscape. They can proactively identify potential out-of-stock situations and protect their peg and shelf space by offering alternative products, signage or sizes to their retailers.
Collaboration has tangible advantages
Businesses that leverage sell-through data outperform the competition. According to data from the SPS Commerce network, users of the SPS Analytics solution experience:
68% greater two-year revenue growth
19% higher sell-through volume
12% higher gross margin
Still have questions about sell-through data sharing? Not sure how to start collaborating with trading partners? Check out our website.

Latest posts by SPS Commerce Blog Team
(see all)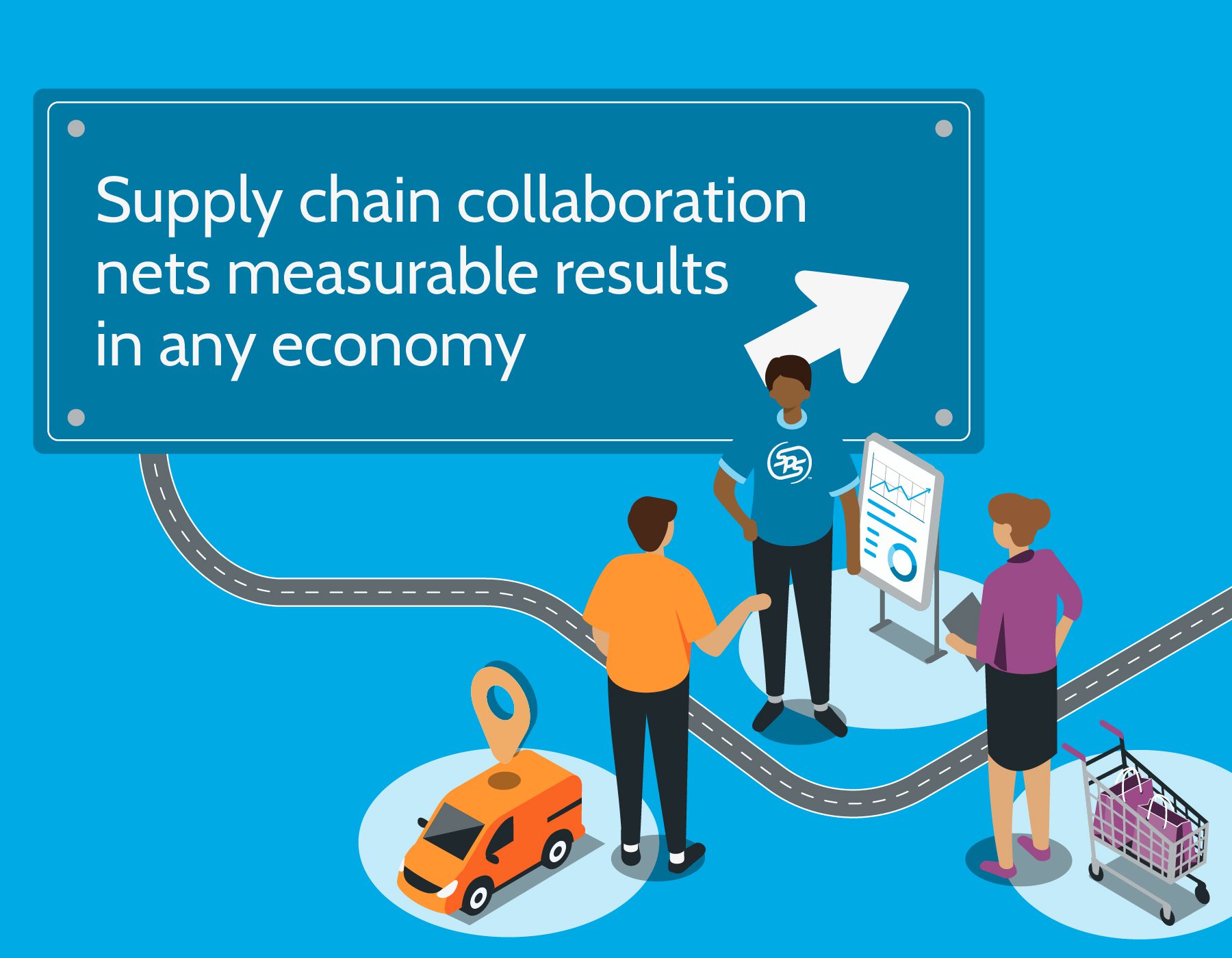 GET MONTHLY UPDATES DELIVERED TO YOUR INBOX.
Never miss an update from the SPS blog! Receive retail and supply chain news, valuable resources, expert tips and more.