Driving Loyalty with Personalized Packaging and Labeling
Part of a successful drop shipping effort includes ensuring that customers' packages display accurate retailer branding and shipping information. Using personalized packaging and labeling is one way to accomplish that.
Doing so means that customers can easily recognize their orders and identify them with the retailer's brand instantly. This is true whether the retailer packages and directly ships the order, or if an outside vendor or 3PL processes it.
For this reason, the utilization of branded packing slips, labels, and even packing materials is a must for vendors or 3PLs who are performing this on behalf of individual retailers.
Personalized packaging and labeling reinforces perceptions of the retailer by its customers
In this day and age, brand loyalty is the difference between exceeding your sales expectations and maintaining the status quo. Branded shipping materials remind consumers of who they ordered their shipment from in the first place.
Did you know that more than 60% of consumers make their buying decision based on the packaging and labeling of a product?
Branding on packing slips, shipping labels, confirmation emails, or anything else accompanying the product is essential in creating a connection with today's customers.
Quality, without a doubt, should be the focal point of any success-hungry brand. It is something that you never have to compromise. Why? Personalized packaging and labeling help drive customer retention.
A happy customer is a REPEAT customer. If a customer is pleased by how a brand performed, they'll be more likely to buy more products from that retail brand online and in the store.
As the volume of retailer direct-to-consumer shipment orders continues to increase, it's becoming ever more important to use branded packing slips in your shipment processes to enhance customer loyalty.
Automated fulfillment using EDI can help 3PLs and suppliers ensure the appropriate personalized packaging and labeling accompanies the right orders as they are created for the consumer on a retailer's behalf. But there's more to branded packaging than merely printing a logo on the packing slip; they should also include information about how to manage returns.
Return slips and returned items
Returns are often one of the last things retailers think about when they begin their drop shipping process but managing returns should be at the top of their list because returns are a constant in the e-commerce world.
Including return information in deliveries makes it easy for customers to send the items back to the correct location.
When the return process is easy, it reflects well on the retailer. Some questions a retailer should ask any potential 3PL or outside shipping vendor should include –– but are not limited to:
Are you able to handle my specific drop ship requirements?
Can you relay shipping information so my customer shipments can be tracked?
How do you manage customer returns on my behalf?
When returns occur, and they will from time-to-time, a determination must be made on whether they will be returned to the vendor, to the retailer, or, in some cases, to a 3PL or third-party returns processor –– this may vary by product.
During trading negotiations, the vendor and the retailer need to define the return policy across all products involved. This way, the proper information, and the procedure will be incorporated into the packing slip, so returns are handled most efficiently for the consumer and cost-effectively for you and the supplier.
Maybe the consumer has to make a phone call and ask for a return authorization. Or, perhaps there may already be a return label in the packing slip with instructions in the box.
The instructions may tell consumers to ship the item to the retailer's return center, the vendor, or even drop it by their local store. Often more than one option is appropriate to ensure a consistent and happy customer experience with the brand.
Personalized packaging and labeling can help to encourage future sales
Retailers may also go a step further when including personalized packaging and labeling, and returns information, they can use them to target future purchasing recommendations such as Amazon does with its "You May Also Like" feature.
Retailers can put information and images of complementary items on packing slips for the vendor to print out. The documentation in each shipment could include cross-selling of other items and suggestions for accessories to accompany the items within the box.
A shipper can print those in color and include them in the box. The shipping box is also a great place to include a coupon or promotional code to help encourage future purchases.
Some retailers have found that when they make the effort to consistently include this information, there's a related boost in sales.
SPS Commerce offers a label service that allows vendors and 3PLs to accommodate the growing needs for personalized packaging and labeling, inserts and more, and it's already used by many vendors and 3PLs.
If you'd like to learn how to use this in your drop ship offerings, please visit our API Developer Guide for additional information. Free Full-Service EDI Guide
Discover how EDI can assist with solving some of your most pressing business problems with this free resource.
GET FREE GUIDE

Latest posts by Tony Thrasher
(see all)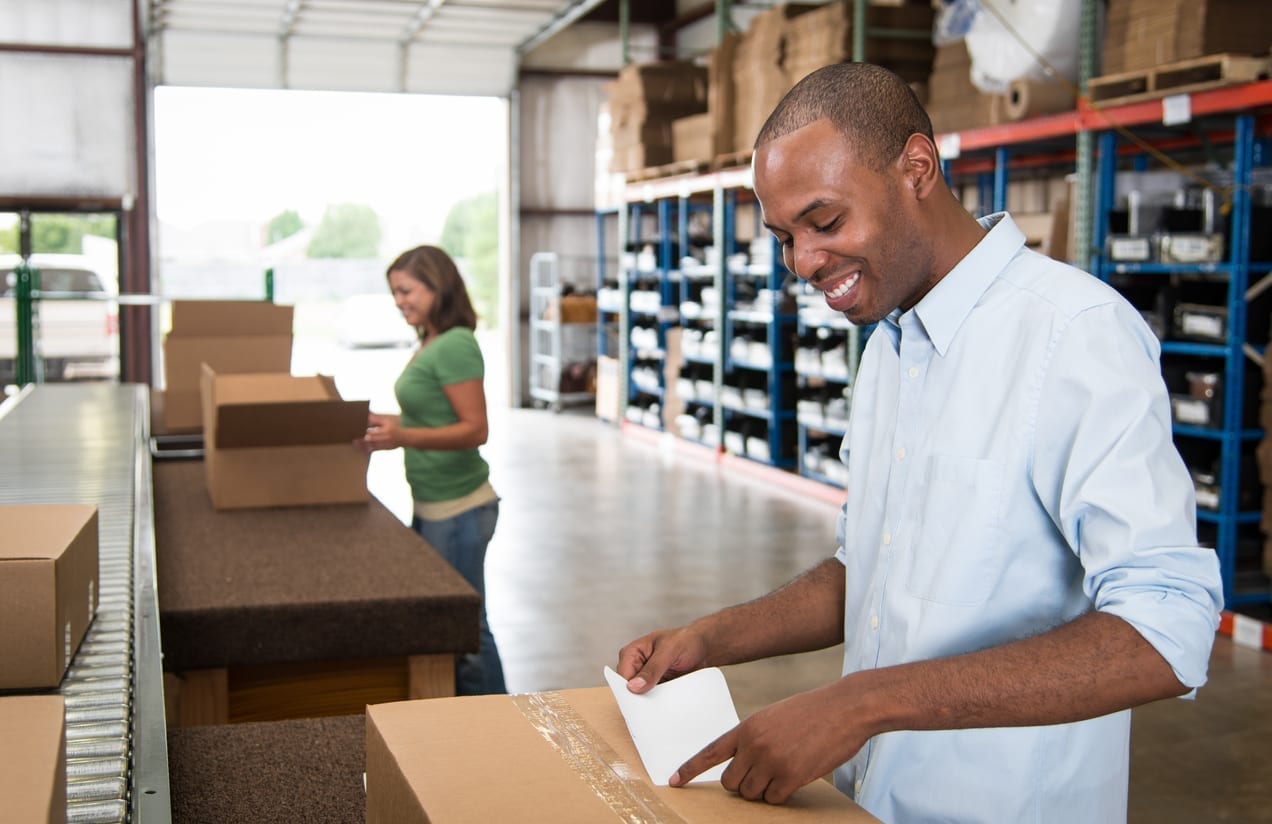 GET MONTHLY UPDATES DELIVERED TO YOUR INBOX.
Never miss an update from the SPS blog! Receive retail and supply chain news, valuable resources, expert tips and more.