What EDI Automation Looks Like in 2021: An SPS ON>Conversation
"Automation is the name of the game" according to Paul Mann, Director of EDI and Integration at Poo~Pourri, and the audience's consensus was that he was right. At a recent SPS Commerce ON>Conversation, Oracle NetSuite and SPS experts spoke with Mann and Jarod Jepperson, Vice President of Operations at Rebel Creamery, about EDI automation. Below is a quick recap of the event and the experiences shared by our panelists.
EDI Automation for Poo~Pourri
Poo~Pourri saw many changes to its business in 2020. It was a crazy year. They experienced high volumes of order changes, pivoted to become a hand sanitizer business, and entered new markets. In all things, they used their creativity and automated operations to move quickly.
The company leaned on their SPS Fulfillment (EDI) and NetSuite (ERP) solutions to automate many processes. This EDI automation was completed prior to 2020 and set them up for success in regular and disruptive times.
Poo~Pourri used EDI to connect to their retailers and logistics providers, making communications easier and faster. They had recently deployed the 860 EDI order change transaction that became critical as order quantities and shipment destinations were in flux. "The order change transaction provided us with better visibility to the needs of our customers. We could be more efficient by having these details in a single source, our SPS and NetSuite environment," commented Mann.
In 2021, they will continue to add new trading partners to their integrated EDI solution and continue to be empowered to pivot as consumer demands change.
ERP & EDI Integration at Rebel Creamery
It's not surprising that ice cream sales increased 25 percent in 2020, making the year a busy one for Rebel Creamery. The supplier has third-party logistics providers (3PLs) across the country to distribute its products to retailers. They use SPS Fulfillment and NetSuite to automate many of its supply chain processes. This integration made it possible to maintain smooth operations during regional shutdowns.
"Retailers were experiencing outages from other suppliers that were not equipped to manage change. This was an opportunity for Rebel Creamery to expand our sales and take on new business using our NetSuite and SPS solutions," commented Jepperson.
Prior to 2020, the company had established an efficient order to cash process in NetSuite and SPS. "This integration allows us to receive payments faster, stay out of our credit lines and spend more on research and development of new products. All of these efficiencies became even more important in recent months," explained Jepperson.
One example of cost savings that he shared during the event's Q&A time was around the use of advance ship notices (ASNs). Rebel Creamery employs this transaction more and more to comply with the needs of retailers such as Target and Walmart. This not only builds goodwill, but it also eliminates chargebacks and puts money back in Rebel's pocket. The supplier uses SPS Fulfillment to automate the ASN process and make it easy.
Looking ahead, the company will build on these efficiencies in 2021. The cloud-based solutions they have in place, namely SPS and NetSuite, provide the visibility and insights to make data-based decisions with confidence.
EDI, ERP and WMS Enhancements that Mattered in 2020
The retail industry was caught flat-footed in 2020 according to Matt Rhodus, Senior Director of Go-to-Market and Strategic Initiatives at Oracle NetSuite. Many saw their main channel of distribution disappear overnight. They needed to add new channels to pick up the lost revenue. Others that had a broad range of channels already established were hit with higher volumes that their processes were equipped to manage.
NetSuite partnered with retailers and suppliers in 2020 to address both of these scenarios. Their ERP & WMS solutions delivered new capabilities to improve order execution, automate more processes and offer an updated user interface to the WMS application. Its customers used these to more easily pivot operations when facilities closed, and shipping needed to be done from store inventories. With NetSuite, suppliers could manage the advanced order orchestration needed to support cross-channel orders
Likewise, Dick Schultz, Vice President of Customer Success at SPS, saw first-hand how 2020 changed the focus of many retailers and suppliers. Drop shipping accelerated. "Direct-to-consumer adoption sped up in 2020. What would have been achieved in five years, was done in five months. It was quite a change for the industry," shared Schultz.
SPS Fulfillment helped drop-ship suppliers to scale as orders increased. Schultz and his team helped businesses use configurable workflows to automatically acknowledge orders with an EDI 855 and/or send invoices for orders matching predefined scenarios. This is standard within the SPS solution for NetSuite and is saving these SPS customers significant time as drop-ship grew.
Seeing EDI Automation in Action
Attendees experienced a live demo of SPS Fulfillment during the event. It showcased the SPS EDI automation capabilities embedded within the NetSuite ERP solution. The demo showed how businesses can use EDI automation to complete the order-to-cash process within NetSuite. These capabilities include:
Creating new sales orders automatically
Pick and pack an order (can tie to NetSuite's WMS or another system)
Follow business rules for each retailer without any manual entry
Produce a compliant label with a single click
Create and send an ASN
Bill the order using an autogenerated invoice
If you'd like to view the recording of this SPS event, it is located here. To speak with an SPS representative about EDI automation options, please contact us.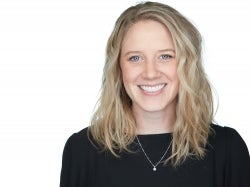 Latest posts by Emily Curran
(see all)
GET MONTHLY UPDATES DELIVERED TO YOUR INBOX.
Never miss an update from the SPS blog! Receive retail and supply chain news, valuable resources, expert tips and more.