Acumatica Innovations from SPS
Innovation doesn't happen without people. That's why at SPS Commerce, we have formed lasting partnerships with the teams and individuals within Acumatica. From being invited into the Acumatica MVP Program to certifying our solution on every major Acumatica version since the beginning of the certification program, we've certainly taken the Acumatica Summit theme of Collaborate, Innovate and Accelerate to heart. Here are a few recent examples of technical innovations driven by the people at SPS and Acumatica:
Collaborate: Partnering in Acumatica Hackathons
Developers like to have fun and we especially like to think outside-the-box at hackathons. In 2020, Acumatica awarded my team the Special Prize for AI/ML Solution. During this 24-hour event, 90 Acumatica developers formed 14 teams and were challenged to extending unique functionality to the Acumatica xRP platform.
This experience places experts from Acumatica, SPS and other organizations into interactive teams. The relationships formed in the experience last for years and teammates often become collaborators with our SPS team on new innovations for our Acumatica EDI solution.
Innovate: Boost Cross-Reference Performance 10X
One of the more difficult aspects of EDI operations is maintaining the cross reference tables. Why? They can be cumbersome and difficult to manage. Cross references have to be unique, comprehensive and always up to date. With some SPS customers numbering their cross-reference tables in the tens of thousands, the need to speed up cross reference management is very real and has been difficult.
This is no longer the case, thanks to SPS. We identified a lesser-known Acumatica capability in the IPrefetchable interface. Using this caching feature, the SPS development team was able to speed up the time needed to manage cross-reference data. For most customers, this change shows a 10X improvement in cross-reference table performance.
Accelerate: Automating 3PL communications
The last part of the 2022 Summit's theme is accelerate. For our customers, this translates into helping businesses scale to support growth. One way we are doing this is by automating the exchanges between suppliers and their third-party logistics provider (3PL).
As suppliers rely on 3PLs to warehouse their product and ship orders on their behalf, communication is essential. SPS recently delivered the following EDI transactions to our Acumatica solution, so these logistics and order details can flow seamlessly in and out of Acumatica:
EDI 940 Warehouse Shipping Order
The EDI 940 can be sent from the embedded SPS EDI solution within Acumatica to authorize a third-party warehouse or 3PL to make a shipment to a retailer, grocer or distributor.
EDI 945 Warehouse Shipping Advice
The Warehouse Shipping Advice is sent by a 3PL to notify a supplier that a shipment has been made.
By automating these transactions, the supplier has better visibility into their inventory levels and insights for their customer service teams on when and how an order shipped.
These are just a sampling of the innovations that SPS is bringing to the Acumatica community. Interested in learning more details and seeing our roadmap? Explore our Acumatica integrations or contact SPS today for a live demo.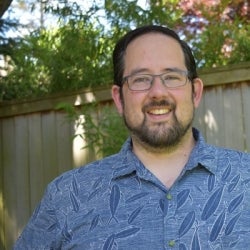 Latest posts by Patrick Chen
(see all)
GET MONTHLY UPDATES DELIVERED TO YOUR INBOX.
Never miss an update from the SPS blog! Receive retail and supply chain news, valuable resources, expert tips and more.