Retail planning for success in Q4
Are you ready for the next holiday shopping season yet? Welcome to February, when retailer planning is already looking forward to Q4.
The holiday season is so important, it takes all year to make sure it goes over well. It's one thing to consider the products you want to stock for offerings, but it's another thing to make sure you have all the systems and processes in place to serve your customers sufficiently.
If you need any new systems and processes established in the next nine months so your November and December go off without a hitch, now is the time to pick your options and set retailer planning into motion. Just like you'll need plenty of time to get your holiday products and promotions figured out, you'll need plenty of time to get any tech or software deployed, getting up to speed on your processes, testing yourself on back-to-school season and, generally working out the kinks so you're ready to go by the beginning of November.
Think like a consumer
When you're deciding how to approach retailer planning for an improved Q4, think like a consumer, not necessarily like a retailer or vendor. According to the results of our recent fifth annual benchmark survey conducted by Retail Systems Research (RSR) of hundreds of retailers, suppliers, distributors and logistics firms, more and more companies are concerned about consumer behavior overall. In fact, 74 percent of respondents said consumers' buying preferences are the primary external force impacting the retail industry as a whole.
And what do consumers want? They want the path of least resistance that caters to their personal preferences, whether that's buying at a certain price, purchasing online as opposed to in-store and having it delivered, buying through an e-commerce site and actually picking it up at the store on the same day, and a whole range of other ways to get products into consumers hands.
With consumer buying preferences in mind, there are three important issues retailers can and should review and improve on in the next nine months:
The speed at which consumers get their products. Amazon, and especially Amazon Prime, has been spoiling us. More and more consumers expect retailers to offer two-day shipping at the very least, and many actually prefer next day shipping or even same-day shipping when it's available. In addition to shipping to their homes, consumers want the option to buy online, pickup in store (BOPIS).
The internet is a vast marketplace where consumers can pretty much have whatever they want to be delivered to their home and quickly. Amazon, with its two-day Prime shipping and same-day Prime now delivery, is the single largest force in the market having the greatest impact on consumer satisfaction and expectation. To maximize the potential for market share, retailers should improve their shipping speed and variety of delivery methods. Some are already offering free shipping for orders that meet certain requirements while others, like Walmart, are adding a two-day shipping option.
Inventory visibility and combined inventories
As retailers streamline and combine all their sales channels and inventories for greater visibility, are you looking at your inventory levels across all channels? How do you prioritize sales through certain channels, if you're pulling from a single inventory?
For example, the Hatchimals were the "must-have" big seller for the holiday last year, both for online e-commerce sites and in-store purchases. If someone ordered a Hatchimal online to be shipped from a store, but someone walked into the same store to buy it before it had been grabbed from the shelf, how would you manage that?
As another example, during peak sales periods like holidays, there are occasions when a flood of online orders for a particular item occurs almost simultaneously. With all the orders coming in from so many channels, the customers might not find out until a couple of days later that the retailer ran out and the shipment is delayed. This is happening more and more as retailers combine their inventories. They need to figure out how to share sales information across all channels and avoid this kind of problem.
Content and product descriptions. This is another huge opportunity for retailers. Do you have enough item content and descriptions available? Do you have clear product photos, videos and write-ups? There's so much item information that companies are putting online, but is it relevant to what the customer wants to know?
The better the product information available online, the more likely the customer will be convinced that they're purchasing something that they believe will live up to their expectations. Better information also tends to mean fewer returns. Both the quality and quantity of item details matter.
Additionally, what we call "social proof" is incredibly important, and that often comes in the form of user reviews. Customers are looking for reviews on multiple sites, and typically want to read the five star and one-star reviews. They'll make a judgment from that information on whether or not to move forward with their purchase.
Though obviously 100 reviews would be great, having at least seven reviews is good, if at all possible. This seems to be the magic number that is considered to be "enough" to satisfy consumer curiosity. If there are no reviews, people are much, much less likely to buy.
What about the BOPIS
Buy online, pick up in store (BOPIS) is a growing practice by retailers to make inventory available to consumers faster. BOPIS lets you offer consumers the ability to pick up an item almost immediately, or even wait a few days to pick up their order. Giving the customer choices will not only increase their satisfaction, but it also gives your store or fulfillment center to get the items together in the right place, before the customer comes to pick it up.
I realize not every retailer is doing BOPIS, and many of those who are doing BOPIS aren't necessarily getting it right. These days, though, it's table stakes for playing in the omnichannel space.
If you want customers to enjoy your retail brand experience on every channel (and potentially increase in-store sales when the customer comes to pick up their items), then BOPIS is a crucial element. While optional this past holiday season, we expect consumers to expect this option across all retailers in 2017.
Breaking down silos and roadblocks
One challenge in this channel is that retailers' online and in-store point-of-sale (POS) systems can often be different and not necessarily "speak" to each other. That means your ability to gather customer and sales data into one analysis is limited, and you could be missing out on opportunities to upsell or provide white-glove services to your customers.
In the RSR survey mentioned above, one of the problems that came up regularly for retailers, vendors, and manufacturers was managing legacy systems that may be holding back omnichannel strategies.
The problem is the ability to cater to that consumer is pretty limited when your systems are disjointed. Let's say someone buys a TV online and travels to the store to pick it up. Depending on the store, they just show up to the customer service desk and pick up the TV. So how can you upsell that order? How can you ensure the store has an accessory cord or HDMI cord waiting nearby or recommending a soundbar to go with it?
You want to be able to do that online before the purchase actually begins, but you also want to be able to do that in store too.
The selling season moves fast, stay ahead of it
It feels like New Year's Eve was a week ago, but before you know it, the winter holiday promotions will be circulating once more.
All of the retailers both online and offline will be ramping up the competition between each other to not only offer the best deals on the hottest items but to offer the most ways for consumers to get the products they want, where and when they want them.
Even so, there is plenty of time between now and Q4 to get retailer planning ready for the next holiday season set into motion. Know your customer then identify your gaps, plan where you want to go, find the tools (and vendors) you need to get there and test everything to make sure you're living up to consumer expectations.
SPS Commerce can help retailers get different POS systems communicating, provide additional product data and content, and even improving their delivery speed while reducing their costs. If you'd like more information on how to do any of these things within your company, please contact an SPS retail systems expert or maybe even request a free demonstration of our analytics product.

Latest posts by Brandon Pierre
(see all)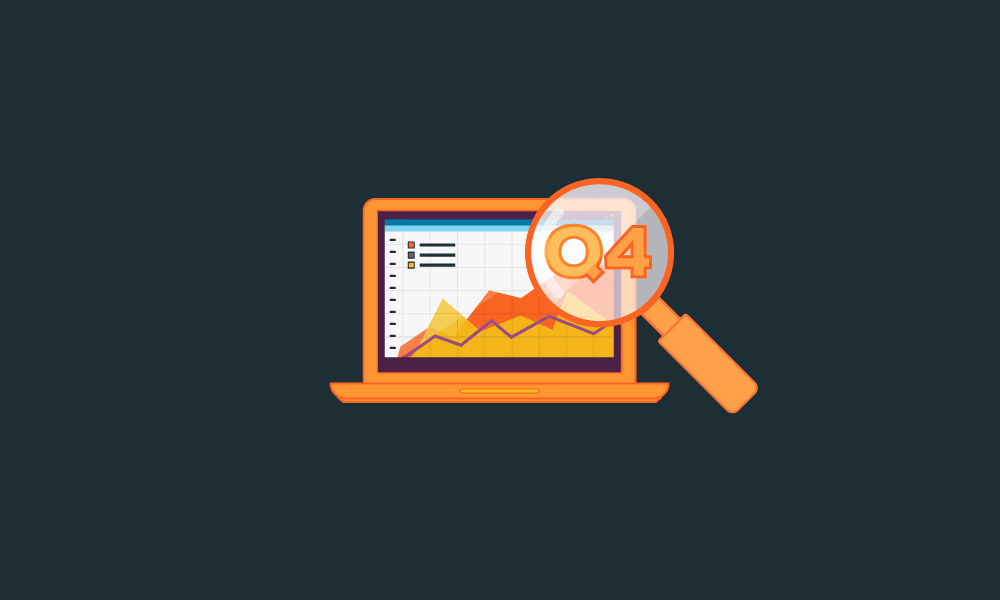 GET WEEKLY UPDATES DELIVERED TO YOUR INBOX.
Never miss an update from the SPS blog! Receive retail and supply chain news, valuable resources, expert tips and more.