Distributor Strengthens Retail Partnerships with Full-Service EDI
In every part of the globe, distributors face ongoing pressures. This is certainly true in Australia. Businesses need to maintain margins, deliver superior customer service and comply with the complex trading requirements. Cellnet is one of Australia's leading distributors. In 2019, the company partnered with SPS Commerce to automate and tackle many business challenges with full-service EDI.
Most Australia retailers require, or strongly prefer, that vendors and distributors use EDI to trade with them. So, while distributors may need to do EDI, they have options as to how they do EDI. For Cellnet, their decision was based on whether they wanted to staff or become experts in this area.
"We need to have on-site expertise in many areas of IT. EDI is one less thing that I need to be an expert at. Relying on a partner like SPS is really important," said Sean Kenny, IT Manager at Cellnet. "With the SPS full-service EDI solution, we get technology, expertise and local support. Its everything we need for EDI, but we don't have to do EDI. SPS does it on our behalf."
Automating with Infor M3 EDI Integration
Cellnet eliminated the time and labor spent manually entering orders. How? By integrating EDI from SPS Commerce with our Infor M3 ERP system. More importantly, they cut errors, showing their retailer partners that they were professional, and they could trust their communications.
The automated EDI solution has scaled with Cellnet as they've grown. "With SPS, we don't notice if there are 10 orders or 10,000 going through the system. It just works, and we don't have to think about it," states Kenny.
Cellnet's business was booming as they brought on more and more retailers, including:
Amazon Australia
David Jones
JB Hi-Fi
Rebel Sport
Target Australia
The Good Guys
Vodafone
Before EDI, the distributor was downloading orders from retailer portals and manually entering them into their Infor M3 ERP system. Cellnet's staff were spending hours keying in orders. This manual process resulted in errors.
"Portals were our gateway to being able trade with retailers, but we quickly found out that they were massively inefficient and error-prone," said Kenny. "We needed an automated process that merged the EDI that our retailers desired with our new Infor M3 ERP system."
Distributor Scales for the Future with Full-Service EDI
As Cellnet looks towards it future, it sees an increase in its gaming business as well as ongoing growth in its electronics and telephony brands.
"SPS Fulfillment will continue to scale to support our business," concludes Kenny. "I wouldn't want to run our business without SPS. Without their full-service EDI the labor hours we'd need to enter our current orders, send invoices and shipping notices would be massive."
The local team of SPS EDI experts support Cellnet every day, as well rely as the global resources of the full-service EDI providers teams located around the world.
Interested in learning more about how distributors are using EDI? Read the full case study or contact SPS to schedule a no-hassle demo.

Latest posts by SPS Commerce Blog Team
(see all)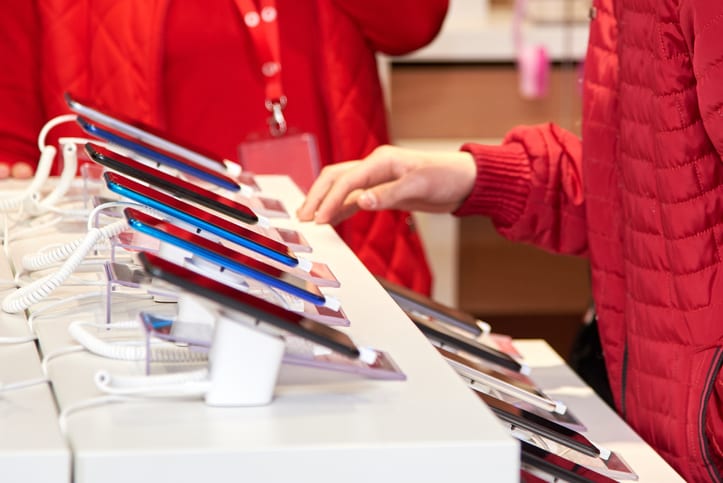 GET MONTHLY UPDATES DELIVERED TO YOUR INBOX.
Never miss an update from the SPS blog! Receive retail and supply chain news, valuable resources, expert tips and more.