Digital retail, Toys R Us and adaptability in times of change
Change has been inevitable for humans since the dawn of our existence. Every discovery leads to a new discovery and leads to a new discovery and so on, with each new innovation helping lead to changes in behavior that improve our lives. Think gathering, then hunting, then farming, all the way to now where we have drive thrus and pizza delivery.
Even with all that discovery, there's always been some restriction on the adoption rate for new ideas in the greater population. For the most part, change has only been able to move as fast as information could be carried. Even when the information is widely available, humans are often resistant to change and slow to adapt. Change is psychologically hard (and often financially expensive), even when it makes life better.
From resistance to embrace
Far too often, change is resisted out of stubbornness. Perhaps it was a belief that the old way of doing things worked just fine in the past and that change isn't necessary. Maybe it's because the change was viewed as a passing fad. Or could be leadership created a plan for change, but it was too rigid to adjust when ground shifted and the goal post moved.
The pace of change and adoption of new behaviors has accelerated significantly over the past decade with the help of technology, as we're able to share information faster than before. With such speed of innovation, standing still is deadlier than ever. The shopping habits of whole populations shift in a heartbeat now. Ten years ago, pretty much everything was still being bought at the store. Yes, there were exceptions like Amazon books and retailers with e-commerce sites. But this idea of flipping through webpages and placing an order to have items eventually delivered to your house seemed like a step backwards to the Sears catalog – old fashioned, unpredictable, slow and prone to fraud.
Fast forward to today and it turns out Jeff Bezos was right, people want to shop for everything online and have it all delivered to them. A growing chunk of retail sales are made online, with e-commerce representing 13 percent of total U.S. retail sales in 2017. Worldwide, an estimated 1.66 billion people purchased goods online in 2017.
When you dig deeper you find that web-related sales are even higher than represented due to "showrooming," "webrooming" and other online research or comparison tactics. Services like buy online pick up in store and local e-commerce order delivery take bigger and bigger bites out of that "traditional retail store" experience. Retailers who have been leaders in the industry for decades or even longer than a century find themselves threatened and have been attempting to adapt to the new shift in retail shopping habits.
It's hard to turn such a big ship around when the same tactics that worked for decades are suddenly insufficient. Though the headlines shout about those that are failing, such Sears and Kmart, some old dogs are learning profitable new tricks. Retailers like Walmart and Target have expanded their categories and selection, including food, fashions and toys, as more and more consumers preferred to get all of their shopping done in one place instead of visiting a grocery store, a clothing store and a toy store separately. Stores have started offering new services, such as BOPUS and two-hour delivery options. Competition on price is at an all-time high, and those retailers who couldn't slash prices further have started turning their stores into destinations that offer unique experiences to customers.
And then there was Toys R Us.
A lesson for retail leaders
The last large toy retail chain of its kind, Toys R Us leadership didn't seem to fully grasp the many threats to its extinction. The shift to digital hit retail toy stores three-fold: Video games, mobile devices and e-commerce. As kids play more on video games and engage with mobile devices, fewer physical toys are sold. Of the physical toys that are sold, more and more are purchased via mobile device, e-commerce or other digital retail channel. Heck, now buying a toy is as simple as saying "OK Google, buy Play Doh from Walmart" or "Alexa, add Pie Face to my cart."
Even when Toys R Us managed to attract customers to their locations, consumers often left empty-handed or dissatisfied. The stores were cavernous, especially the ones that shared space with Babies R Us. Sterile white shelves crammed to overflowing with inventory stretched as far as the eye could see. Products were poorly displayed and merchandised; customer service was hard to find at understaffed stores. Anyone with a mobile phone standing in the aisles could easily comparison shop and find that prices were considerably lower, pretty much anywhere else. Even prices advertised to be 30 to 50 percent off during their liquidation sales were still higher than many regular retail prices in the rest of the market.
"I don't want to grow up, I'm a Toys R Us kid" almost became its business strategy, even as the rest of retail was evolving. The company did have some debt that it needed to pay off, but choosing to stand still and rely on its recipe for success from the 1980s and 1990s was the wrong move. Leaderships' failure to evolve its business model, incorporate technology into processes and strategy or adapt to changing consumer shopping and spending behavior doomed its chances of succeeding in the new retail reality.
When leadership finally did make a move in the right direction, it was far, far too late. Last year, weeks after filing for bankruptcy, Toys R Us finally unveiled a rebranding campaign, launched an online toy marketplace and rolled out price matching policies for the holidays. This could have saved the company if it had been launched three years ago, but now the damage is already done.
It's worth noting that even with those changes, Toys R Us had an even worse holiday season than usual. Those days of relying on Black Fridays sales and huge holiday profits are over. Toy retailers can't count on the frenzy of Cabbage Patch Dolls, Tickle Me Elmos and Furbys to make up for poor strategy anymore.
No one has been interested in saving this once iconic retail brand. It will now go on to meet the same fate as many market leaders before it that refused to change their vision, started too late or failed to adjust their plan.
Transformation of retail stores
Retailers today have to evolve and adapt to the new era of retail, whether their specialty is toys, pet supplies, electronics or home decor. They have to represent and even anticipate the changes in the marketplace and their customers' shopping behavior. Toys R Us isn't the only retailer that hasn't been able to adjust to the new reality – once formidable retail stores and chains have been closing at a record pace as they've lost sales and market share.
There's a flipside, too: Leading e-commerce-only sellers that rule the digital retail space are now taking their success to the physical space. Last year's biggest example was Amazon's acquisition of Whole Foods, and though they're still working out the bugs, they're not the only e-commerce brand with a store strategy. Bonobos, Warby Parker, Indochino, Everlane and other digital-first retailers are making the leap from clicks to bricks.
The advantage for them is they've already mastered digital retail and have an explorer's eyeview of the new reality for brick-and-mortar. Plus, since their primary business is still e-commerce, there isn't as much pressure to expand their physical footprint faster than necessary. They can use sales data they've collected to precisely determine the best places to put their stores for the greatest chance at success.
Stores are the hubs where the physical and digital retail experience meet, and consumers are already treating them that way even when retailers aren't. Consumers are coming to expect services like BOPUS, ship-to-store and ship-from-store and a range of other ways for them to get what they want, when, where and how they want it.
With so many locations available, traditional retailers should have the advantage here. Large chains already have the brick-and-mortar presence that is vital to a true omnichannel strategy, they just have to actually use it. Toys R Us didn't value the connection between its stores and digital retail until it was too late.
Experiential retail
Physical stores are the hubs for omnichannel strategy, but visiting them also has to be worth the trip. Experiential retail has become important for brick and mortar locations, especially for those who have a hard time competing on price.
Instead of simply being a place for customers to visit, make a purchase and leave, innovative retailers are turning their stores into destinations. Build-A-Bear, where kids can create their own customized stuffed animals, has an entire business model based on experiential retail. Disney Stores have the built-in benefit of access to a library full of beloved characters and movies to mold its retail store experience, with life-size characters and sitting areas with TV screens. Less well known but worth mentioning, Jou Jou toy store lines its walls with animated portraits of Pixar-like monsters that run around, hide behind walls and pop out with funny faces to the delight of young children. Toy stores are in a unique position to be full of wonder and delight in a way other specialty stores can't quite pull off, but if you've been into a Toys R Us in recent years, they were mostly drab and depressing.
For retailers, and especially niche retailers, you can't get fixated on what used to work. Simply putting items out onto the shelf isn't going to cut it anymore. There needs to be a customer-focused strategy to help back it up.
Retail leaders can't even necessarily rely only what works now, either. Ideas of what was successful in the past and how it will look in the future must constantly be challenged and revised. Think of where e-commerce was even five years ago, where it is now and try to imagine where it will be within the next five. There will be new sales channels and ways to reach customers. New methods for placing, fulfilling, shipping and delivering orders will be invented. As retail leaders plan for change, acknowledge the need to build in flexibility because at the rate of retail's evolution, adjustments may be necessary by the time you hit your next goal.
Adaptability is the name of the retail game, far into the foreseeable future. Retail competition is getting fierce and it's only going to keep speeding forward. Consumer adoption of digitally influenced sales will continue to accelerate, and your competition isn't going to wait and see what you're going to do. They'll be looking for ways to get ahead of you. Will you be relying on the old ways like Toys R Us did, or leading the charge to find new ways of keeping your customers satisfied?
Follow SPS Commerce on Facebook, LinkedIn and Twitter. You can also get retail and supply chain news, resources, expert tips and other valuable updates delivered directly to your inbox weekly for free by subscribing to the SPS blog.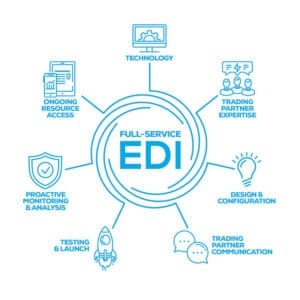 Find the correct EDI solution for your business.
Get more insights on full-service EDI by downloading our white paper.
READ OUR WHITE PAPER

Latest posts by Gene Schneider
(see all)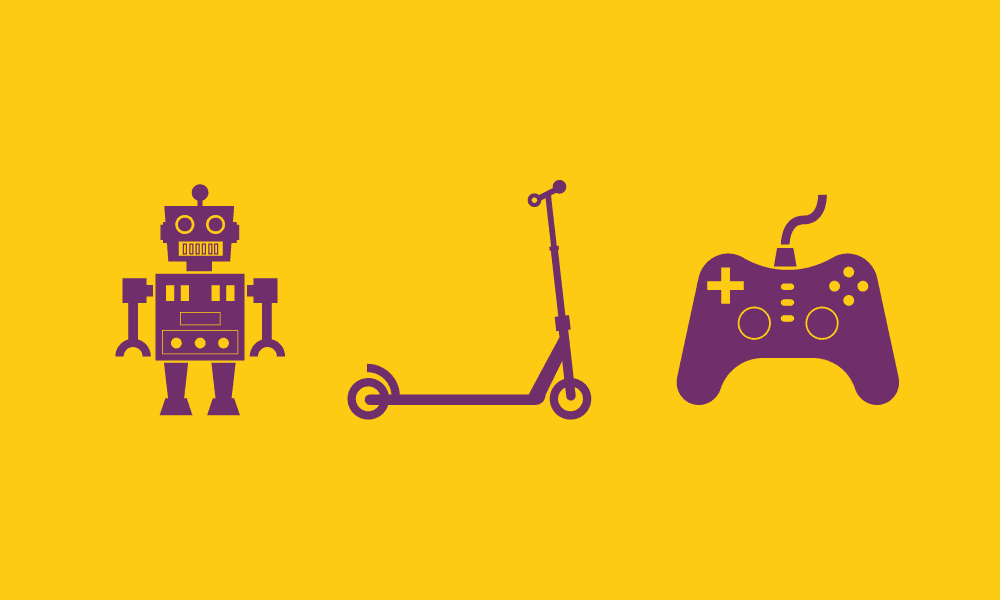 GET WEEKLY UPDATES DELIVERED TO YOUR INBOX.
Never miss an update from the SPS blog! Receive retail and supply chain news, valuable resources, expert tips and more.