Creating the perfect order
By Jim Bork, Vice President of Sales at Oracle NetSuite
Delivering on your key stakeholders' expectations comes from the ability to complete the perfect order. Getting the right products delivered at the best price, when, how and where they want is the expectation 100% of the time. In addition to working towards order perfection, manufacturers, distributors and retailers alike strive to accomplish this at the optimal cost and efficiency.
The perfect order fulfillment rate is the key performance indicator (KPI) that indicates how efficient and effective an organization is at delivering on its promises to trading partners. When a wholesaler or manufacturer is unreliable at meeting the expectations of their trading partners, it has a negative impact on customer relations, which in turn affects sales, profits and capital. From order placement to fulfillment to shipment and all the steps in between, there are many details which must be correct along the entire fulfillment chain to achieve the perfect order in the first place, let alone at scale and 100% of the time.
What is a perfect order?
To keep trading partners happy, the requirements of the perfect order are: 
Delivered at the right time – Whether the shipment is going to a business trading partner or directly to a consumer, it has to get to where it needs to go by the time and date that's been promised. If a consumer purchased two-day delivery, that's what needs to happen. If a retailer expects a trailer full of product to arrive during a specific window of time on a certain day, that's what must be done. Failure to follow through on a customer's shipping rules and procedures can result in fees, breach of contract, damage to the working relationship and even a severing of the partnership. Consumers may take their money to a seller that can give them what they want, when they want it.
Correct items and quantity – A perfect order is a complete order – all the right items in all the right quantities, as requested on the purchase order. Many retailers won't even bother with a purchase order change request, they want the full order or nothing at all – commonly referred to as a "fill or kill" requirement. It's important to pay attention to contractual obligations in regards to order fulfillment criteria.
In the right packaging – It could be the right quantity delivered at the right time, but if the shipment is damaged, it doesn't do anyone any good. Blaming the logistics or transportation provider isn't a good excuse, either. Whether it's a pallet or a postal delivery, all shipments should be packaged in such a way that they arrive damage-free.
Correct documentation – Perfect orders have perfect documentation. Invoice, purchase order, advanced ship notice, whatever transaction documentation you provide must be precise, or you're never going to reach a 100% goal for timely, accurate and correctly packaged deliveries. Furthermore, your trading partners will take responsibility for themselves when they mess up their documentation, but they won't be as forgiving of you or your business if you're the one to make the mistake.
When fulfillment models vary widely
Most large organizations have many systems, sales channels, fulfillment options and complex order management processes that can create problems for achieving 100% perfect orders. Additionally, escalating supply chain costs, incorrect promise dates and unpredictable inventory needs can further complicate matters.
Many companies are still limping along with legacy systems and processes, cobbling together what they have to carry out the tasks. However, to remain competitive and satisfy customer expectations, more of an investment is needed – email or paper documents, siloed systems and spreadsheets aren't going to cut it anymore. The manual steps to connect them all creates unreliable data, riddled with errors.
Late orders, wrong orders and the inability to offer convenient, low-cost and rapid fulfillment options will drive customers to your competition. Such leaky, inefficient systems also hinder scalability and growth. Ultimately, the lost business that often results from poorly calibrated order fulfillment processes can escalate well beyond the cost of investing in the right systems and procedures.
The right processes and tools can automate order management communications, improve efficiencies, increase accuracy and many other factors that contribute to optimal performance. Stakeholders throughout the supply chain are re-engineering operations, implementing new systems, upgrading software, seeking deeper analytic insights and more. The goal is to refine their strategy for maintaining optimal inventory and staffing levels, while keeping trading partners and customers happy.
How do manufacturers, distributors and retailers execute the perfect order? NetSuite has put together a white paper on the three key components that go into building a strategy to provide seamless, omnichannel experiences that profit the business.
Follow SPS Commerce on Facebook, LinkedIn and Twitter. You can also get retail and supply chain news, resources, expert tips and other valuable updates delivered directly to your inbox weekly for free by subscribing to the SPS blog.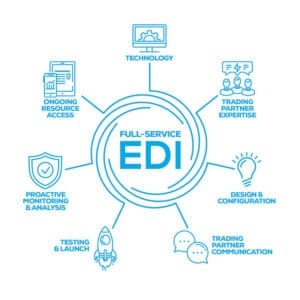 Find the correct EDI solution for your business.
Get more insights on full-service EDI by downloading our white paper.
READ OUR WHITE PAPER

Latest posts by SPS Commerce Blog Team
(see all)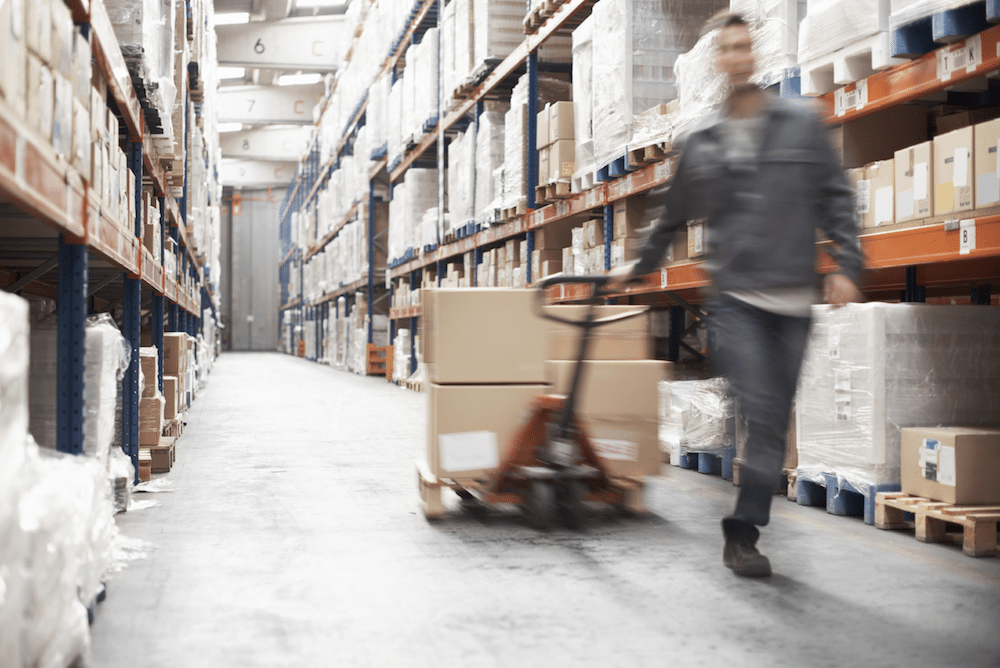 GET MONTHLY UPDATES DELIVERED TO YOUR INBOX.
Never miss an update from the SPS blog! Receive retail and supply chain news, valuable resources, expert tips and more.