Automated Shipping: How to Streamline Order Fulfillment
Running a successful eCommerce store takes a lot of work. There's no way around it. Building a brand, driving sales, and keeping product quality high are all difficult tasks.
But you know what shouldn't be difficult? Order fulfillment.
Order fulfillment is one of the easiest business functions to outsource and automate. Relatively minor actions can help you ship orders without your direct involvement, cut down on returns, simplify inventory replenishment, and even upsell.
Here are seven simple tips to help you get started.
1. Pick an order fulfillment partner
Orders have to ship – there's no getting around this fact. That doesn't mean you have to handle the work in-house, though. Once you have more than 100 orders per month on average, it makes sense to outsource fulfillment.
At a minimum, your team will save a lot of time on shipping orders and you won't have to deal with the additional complexity that brings to your business. You won't have to store your own inventory either. In some cases, though, you can even save money by outsourcing because order fulfillment companies are able to buy postage and supplies for much cheaper than retail cost.
Finding the right fulfillment partner can take some time. Once you clear this hurdle, though, you will have already taken the single most important step you can to streamline your order fulfillment.
(Important tip: 42% of customers expect two-day shipping on every online purchase. Make sure you pick an order fulfillment partner whose locations can make this happen for a reasonable cost.)
2. Integrate your fulfillment partner's system with your store
Hiring an order fulfillment center is a great first step, but if you want to truly automate your shipping, you need to integrate your fulfillment partner's system with your own store. Otherwise, you will need to manually send order information to your fulfillment partner, which isn't much of a time-saver.
Whether you use Shopify, WooCommerce, BigCommerce, Magento, Amazon, Etsy, eBay, or something else entirely, odds are you can integrate your store with your fulfillment partner. This process usually takes less than an hour and is well worth the time.
Once the systems are integrated, all the information needed to ship an order is sent automatically. Your fulfillment partner will know what to ship and where to ship it. Your inventory levels will be automatically updated as the items are scanned out of the warehouse.
3. Set up automatic monitoring of inventory levels
Once your store is set up with a fulfillment partner, most of the day-to-day operations will take place without your direct involvement. However, there is a danger in having shipping take place out of sight and out of mind. It's easy to run out of stock by accident.
The single easiest way you can prevent this from happening is by setting up automatic email alerts when your inventory levels fall below a certain point. For example, assume that you sell 5 units of an item per week and that the reordering process takes – at most – 10 weeks. You will want to make sure you know the minute inventory falls below 50 units (or, better yet, 75).
4. Define clear replenishment processes
Nothing can derail streamlined order fulfillment like a stockout. Receiving email alerts when inventory levels fall too low is a good safeguard, but is not itself enough to prevent problems. You also need to have a well-defined replenishment process.
For this, make sure that you either have two suppliers for each type of item or you reorder well before you run out. You want to make sure you leave enough room so that mild to moderate manufacturing or freight delays don't cause stockouts.
5. Minimize returns
On average, 20-30% of eCommerce orders are returned. Sometimes this is because items break in the mail, but a lot of times, it's because customers did not receive what they expected.
Take, for example, apparel. It's easy to buy the wrong size because it's not like shopping in a brick-and-mortar retail store. One brand's large is another brand's medium.
The best way you can minimize returns is by creating detailed product descriptions. Tell your customers exactly what you are going to be sending them. Show them lots of photos. Provide sizing charts and measurements. Go deep on detail.
Will all customers read the fine print? No. But enough will, reducing the amount of returns caused by improperly set expectations. If you're shipping a lot of orders, this can really add up.
Another way you can minimize returns is by preventing items from breaking in the mail. Most fulfillment partners can intuitively choose the right packaging, but sometimes it helps to provide guidance.
For example, you can ask your fulfillment partner to use rigid boxes instead of polybags or padded mailers. You can ask them to use additional bubble wrap or void fill. Be sure to do this if you feel like too many items are being returned due to damage.
6. Streamline returns
Of course, as much as you work to reduce returns, they're still going to happen. You may as well automate the returns process as well.
Provide shoppers with a self-service portal where they can print return labels and send the orders back to your warehouse. Most good fulfillment centers will provide this option, often on the shipping confirmation emails that go out. Taking this small step will save you from having to make return labels and email them to the customers. It might even help with customer retention too.
7. Use order fulfillment to upsell
While growing your store will take a lot of hands-on work, there are a few easy things you can do to upsell with basically zero effort. The first is by having marketing inserts placed into packages and shipped out with every order. This often costs $0.15-0.20 each and can easily lead to additional sales that far offset that cost.
Another simple thing you can do is bundle items into packages and sell the entire package instead of multiple individual items. Most fulfillment partners offer kitting and assembly services, meaning that if you send in multiple different SKUs and decide later that you want to ship them as a single unit, they can make that happen. The labor cost is usually not that high, and the chance to sell a higher-cost item is often well worth it.
Automating Order Fulfillment
Running an eCommerce business is challenging, but shipping orders shouldn't be. With a few simple steps, you can free yourself and your team from the stresses of order fulfillment, inventory management, and returns processing.
After all, your time is best spent on making great products, finding new customers, and keeping them happy.
Need help fulfilling your orders? Click here to request a quote from Fulfillrite.
---

About Guest Author Brandon Rollins
Brandon Rollins is Director of Marketing at Fulfillrite. His main areas of expertise are online marketing and supply chain management. He also writes for Weird Marketing Tales.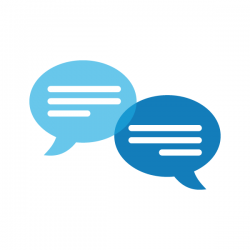 Latest posts by Guest Blogger
(see all)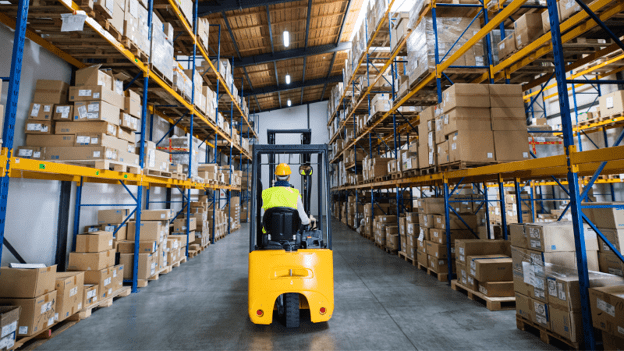 GET MONTHLY UPDATES DELIVERED TO YOUR INBOX.
Never miss an update from the SPS blog! Receive retail and supply chain news, valuable resources, expert tips and more.