SPS Commerce ranked #1 Most Popular EDI Provider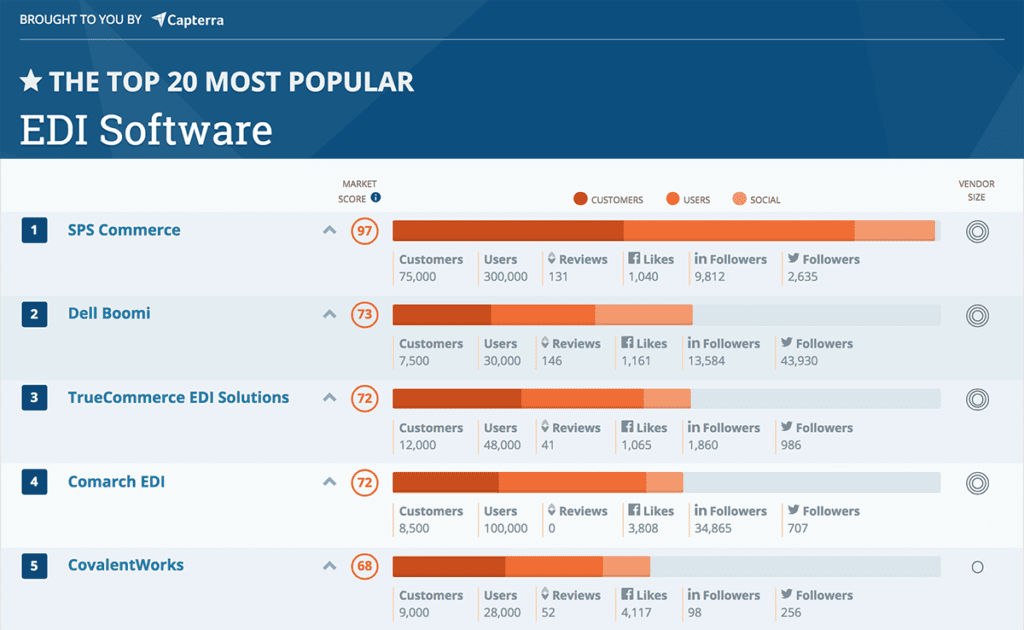 In a recent report, Capterra, a Gartner company, ranked SPS Commerce as the most popular EDI software based on customers, users and social presence with a market score of 97, more than 24 points higher than the next EDI provider. SPS has been ranked #1 by Capterra since the inception of this report in 2017.
SPS Commerce Fulfillment has more than 150 customer reviews on Capterra, earning a four-star status overall, as well as four stars for ease of use and customer service.
The following statements are from customer reviews posted by SPS Fulfillment users in January:
We transitioned from a different provider to SPS and the integration and changeover was easy.
All support people are well trained on the product.
We have used many systems in working with companies to fulfill orders. SPS Commerce is the easiest to use, by far. They send POs, provide shipping docs and provide the ability to invoice, all in one easy site.
 The 20 Most Popular EDI Software report is published annually by Capterra.
Capterra is the leading online resource for business software buyers. Founded in 1999, Capterra features validated user reviews and independent research across hundreds of software categories. Each month, Capterra helps more than three million buyers find the right software.
Follow SPS Commerce on Facebook, LinkedIn and Twitter. You can also get retail and supply chain news, resources, expert tips and other valuable updates delivered directly to your inbox weekly for free by subscribing to the SPS blog.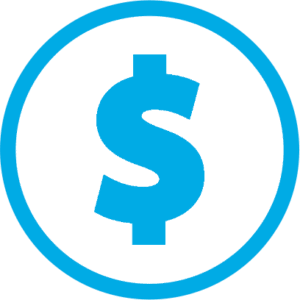 Independently verified ROI for EDI
How have SPS products helped SHOP.COM, in real numbers? The story and data can be found in this free downloadable case study.
SHOW ME THE MONEY

Sara Duane is a content expert for the SPS Commerce marketing team. She provides valuable articles and important information about e-commerce, merchandising strategies, order fulfillment and other topics related to retail supply chain optimization.

Latest posts by Sara Duane (see all)
GET WEEKLY UPDATES DELIVERED TO YOUR INBOX.
Subscribe to our blog to receive retail and supply chain news, valuable resources, expert tips and more.
Evaluating Your EDI options: 7 Building Blocks of Full-Service EDI
Get insights on choosing the right EDI solution for your business and the seven components vital for truly full-service EDI.