Accurate Inventory Data can make or break sales
The Importance of Maintaining Accurate Inventory Data
Accurate and up­-to-­date inventory data can have a make-­or-­break effect on your sales. Retailers need accurate inventory data from suppliers to meet their consumers' expectations. Likewise, consumers need accurate inventory data to make informed buying decisions.
Why does having an Accurate Inventory matter?
For example, if a customer looks at a retailer's website and sees a product they want is in a nearby store, they may purchase it via buy­ online pick up in store (BOPIS or BOPUS). But if they arrive and it's out of stock, they'll be disappointed and take their business elsewhere. They won't just accept a raincheck or order it to be delivered to the store (for yet another trip back). They will look somewhere else for it, and depending on how unhappy they are, they may not return. Similarly, if they order the product online, but get an email notification that the product is out of stock, they will again shop elsewhere.
But if a retailer has an accurate inventory count, they can get a consumer to come to their store, pick up their item, and possibly buy something else while they're in the store. The same is true for online buying: if a retailer is out of the one product the consumer wants, they could lose their entire shopping cart. But if the retailer can fill the consumer's order as promised, they'll not only buy the whole cart, but they'll also be back in the future.
It's especially important when a retailer sells across multiple channels, like a brick­-and-­mortar store, e­commerce, social media and Amazon. In this situation, inventory data across channels must be as up-­to­date and accurate as possible.
The Need of Inventory Accuracy for Suppliers and Retailers
Suppliers need to be able to push accurate inventory information from all the right places to retailers, and retailers need to be able to receive it and display it on their own websites. Suppose a retailer has four items in the store, 10 in the warehouse and another 50 in the suppliers' inventory for drop shipping. In that case, the retailer's system needs to know how to reflect the correct inventory counts for the right customers in the right channels.
The bottom line is accurate inventory information matters. If a retailer is out of a product, but the customer knows it up front, they're less likely to be unhappy. They'll shrug their shoulders and move on, but they'll be back. But if you disappoint customers, if you "break your inventory promise," as it were, they'll move on and may be gone forever.
If you want to learn more about how SPS Commerce can help you get more accurate inventory data from your supplier community, speak with one of our representatives to get started.

Latest posts by Scott Bolduc
(see all)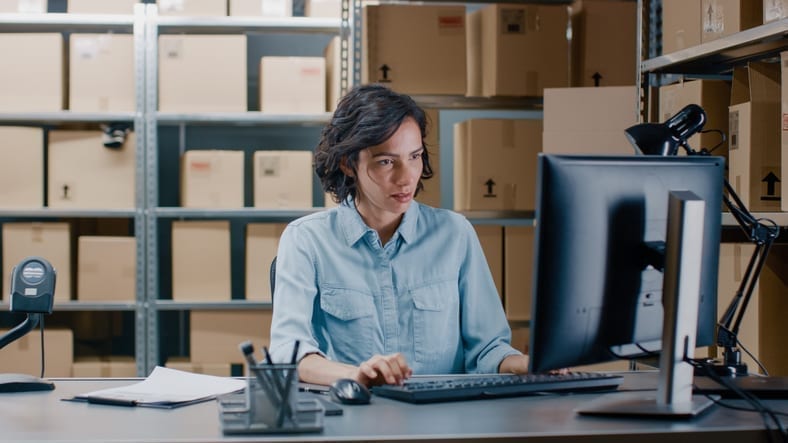 GET MONTHLY UPDATES DELIVERED TO YOUR INBOX.
Never miss an update from the SPS blog! Receive retail and supply chain news, valuable resources, expert tips and more.