Brendan Witcher Announced as Keynote at SPS Commerce In:fluence 2017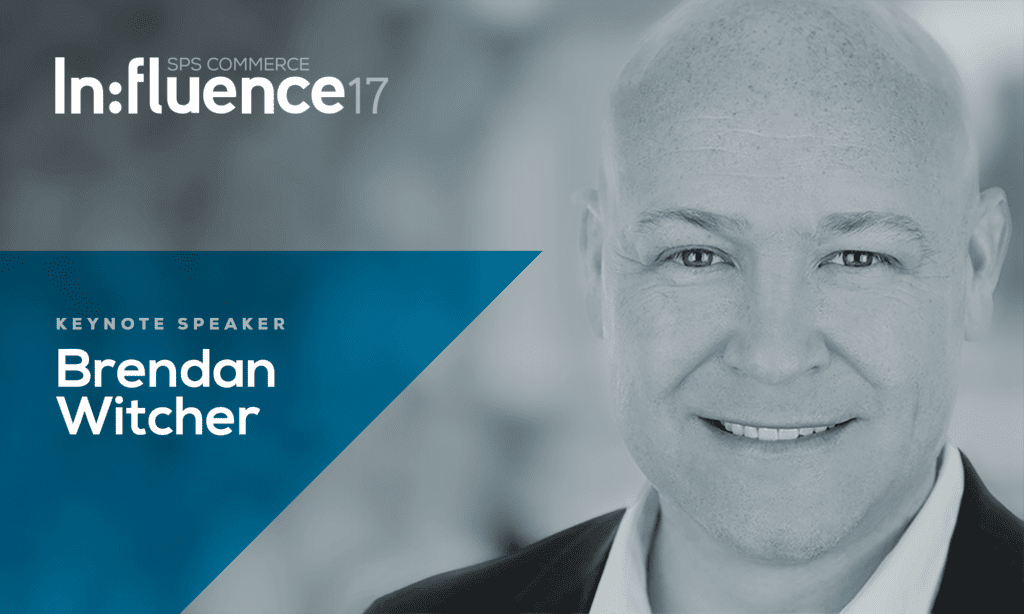 Brendan Witcher has more than 25 years experience working in multichannel retail, ecommerce and technology fields and currently serves as the principal analyst for Forrester Research. He spoke at SPS Commerce In:fluence 2016 and we are delighted to announce Witcher will be a keynote speaker at SPS In:fluence 2017.
Witcher is an industry expert regarding all things involving digital disruption, personaliSation and consumer-oriented technology. During his keynote at SPS In:fluence 2016, Witcher covered a variety of topics and will touch on even more at this years' event, including:
Customer experience management
PersonaliSation capabilities
Engagement strategies
Conversion optimisation
Customer service solutions
SPS In:fluence 2017 is the premier retail conference that tackles some of the industries toughest challenges with insightful keynotes, information-packed sessions and phenomenal networking opportunities. Witcher, along with many other industry-leaders, will be there to offer their insights, strategies and inspirations to help win at retail. The majority of delegates are from North America, but the APAC delegation is growing.
For a full recording of Witcher's speech from last year, "Optimising The Consumer Experience," check out this video. Please visit the In:fluence website to learn more.

The Australian SPS blog team combines the experience and insights from dozens of colleagues to deliver news, how-to guides, reports, and more.

Latest posts by SPS Australia Blog Team (see all)
GET WEEKLY UPDATES DELIVERED TO YOUR INBOX.
Subscribe to our blog to receive retail and supply chain news, valuable resources, expert tips and more.
Want to learn what your peers are doing?
More than 500 retailers, suppliers, distributors and logistics firms shared their winning strategies in our fifth annual benchmark survey. Learn why some companies are pulling ahead while others are falling behind with our 2017 retail report.
Get Your Free Copy
Did you like what you read? Get updates like this delivered directly to your inbox.
Subscribe to our blog to receive weekly retail and supply chain news, valuable resources, expert tips and more.