EDI 101.
Build a better supply chain.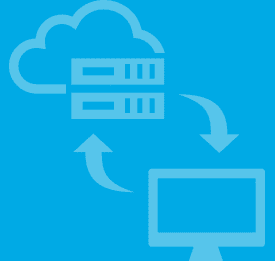 What's an 850?
An EDI 850 document is also known as a purchase order. Browse our comprehensive list of EDI transactions to learn about the different types of EDI documents, what they are used for, and why it matters for your business.
What is EDI?
EDI is an abbreviation for Electronic Data Interchange. Using EDI, companies send information from one business system to another, using a standardized format. EDI allows companies to exchange data electronically rather than by paper.
Benefits of EDI:
EDI has many benefits. EDI is proven to streamline and improve workflow while enhancing supply chain predictability.
EDI is cheaper and faster than traditional paper methods
A paper-based order can cost $70 or more per transaction, while the more efficient electronic transactions are processed for less than a dollar. Online EDI solutions eliminate hidden costs when compared to packaged EDI software. Cloud-based EDI solutions save an average of 25–75% in upfront costs, plus 50–75% in long-term expenses like software updates and hardware upgrades.
Respond quickly to disruptions
Make more-accurate documents and forecasts
Reduce manual data entry, as well as the errors
"SPS Commerce knows of future changes to a retailer's transactions well in advance. It is not uncommon for them to proactively change a map to suit a retailer's new requirement before we are even aware that changes are needed."
Gregg Tines
Getting started with EDI: Questions to ask before you start
Who are my trading partners?
Trading partners may include suppliers, third-party warehouses, carriers, sourcing offices, banks and many others. Any business that needs the data to fulfill an order or provide a service should be included.
Why invest in my supply chain?
Though often overlooked, the supply chain is an increasingly important strategic asset that can predict the health of an organization's bottom line and growth opportunities. The supply chain's contribution to revenue increased from 4% in 2011 to 8.5% in 2012.[*] *2012 CSC Global Survey
What business documents do I want to exchange?
The standard messages support a variety of business processes from POs to payments as well as capturing the status of a shipment and gaining visibility into your suppliers' inventory.
In-house or outsourced EDI?
In-house:
Requires software
Requires hardware
Requires knowledgeable resources in-house
Requires ongoing support within the organization to preserve EDI capabilities
Must develop and maintain maps and requirements for each trading partner connection
Outsourced EDI:
Outsourcing takes most of the IT work off your shoulders.
An online EDI solution requires no hardware.
An online EDI solution requires no software.
If a retail partner changes an EDI map or specification, your EDI provider will manage the change so there's no disruption to your EDI document flow.
Unmatched expertise
As the leading retail-focused supply chain management network in the business, we are the trusted authority for thousands of EDI trading partners
Pre-wired connections
Our team of experts can help you achieve EDI capability and 100% compliance with trading partner transaction requirements.
The largest retail network
We're the retail industry's largest trading community with more than 60,000 customers in over 60 countries.
Expert support staff
Available when and where you need them, via self-paced online tutorials or in-person training sessions.
"We're fortunate to have found a technology partner in SPS who has played a big part in helping us compete in digital retailing."
Marc Kermisch
EDI Testing
Achieve compliance quickly to begin trading data electronically

Fulfillment
Cloud-based EDI, quick implementation, best option for small businesses

Integrated Fulfillment
Integrate with more than 100 accounting, ERP, WMS and TMS systems to automate transactions, including drop ship
Questions? Our supply chain experts can help.
If you have questions about products, implementation, integration or anything else, please let us know. Our supply chain experts are standing by, ready to help.
Contact us