Are We Entering A New Age of Distribution?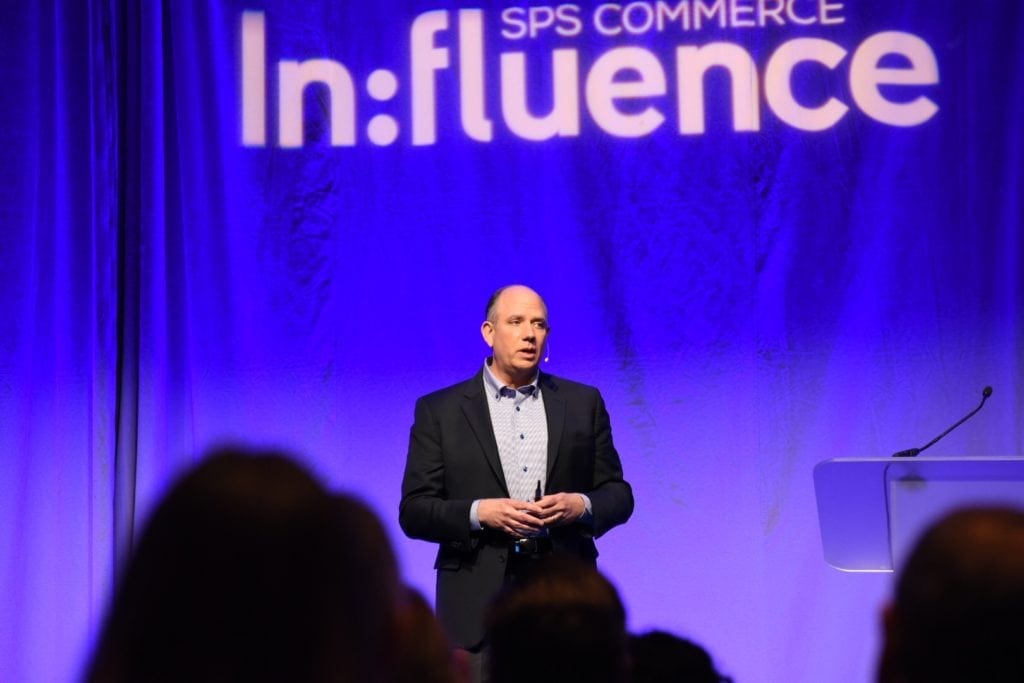 In response to the growth of digital consumers, distributors have needed to evolve the way they operate with their retailers. The SPS Commerce In:fluence 2017 breakout session "Are We Entering A New Age of Distribution?" took a deep dive into what distributors are doing to help retail partners drive growth in physical stores and support online marketplaces.
In the early days of online retail, distributors were sitting comfortably in the drivers seat. They decided where a consumer could shop and how they interacted with them. Today, the retail landscape is noticeably different and it's forcing distributors to drastically shift how they operate.
Dennis McTighe, vice president of electronic sales at O'Rourke Sales Company, offered three steps he thinks will usher in a new age of distribution and help distributors and manufacturers become a powerhouse in retailing.
Don't be a retailer, act like one.
Distributors are now spending more time determining which products could do better in store vs. online. McTighe recommends working together with retailers to determine a strategy that will ultimately benefit the consumer the most.
Avoid sitting in the middle.
Manufacturers and distributors have to be either really big or highly specialized – don't be stuck in the middle. Trying to be both large and specialized is not scalable in this new era.
Understand and work closely with your partners.
Distributors must shift their retail relationships into a more collaborative environment. This includes offering insights into current trends, product lines, online assortments and anything else that will help power growth. Don't be afraid to share information with your trading partners.
Stay connected by following #SPSInfluence on Twitter and stay tuned to the blog for up-to-date content from SPS In:fluence 2017 and the chance to register early for SPS In:fluence 2018.
In the meantime, check out the keynote speech delivered by SPS CEO Archie Black and SPS CMO Pete Zaballos, the keynote from SPS COO Jim Frome, the breakout on the importance of merchandising with Regis chief merchandising officer Annette Miller and the breakout with Daniel Duty of Conlego explaining why today's retail is the ultimate team sport.

Mitch Rudolph has been actively blogging for the past five years on topics ranging from omnichannel retail to futuristic technologies. He enjoys traveling, science-fiction and piña colada's (only in the rain).

Latest posts by Mitch Rudolph (see all)
GET WEEKLY UPDATES DELIVERED TO YOUR INBOX.
Subscribe to our blog to receive retail and supply chain news, valuable resources, expert tips and more.
Watch the EDI 101 Webinar Replay
Learn about EDI and 5 signs your business could benefit from it. Class is in session when you have 23 minutes to watch.
Did you like what you read? Get updates like this delivered directly to your inbox.
Subscribe to our blog to receive weekly retail and supply chain news, valuable resources, expert tips and more.