Highlights from CodeDay 2018 Minneapolis & Toronto at SPS Commerce
SPS Commerce hosted CodeDay 2018 in Minneapolis and Toronto on February 17th and 18th and both were a smashing success.
CodeDay is a coding event for high school and college student programmers, artists, musicians, actors and everyone else to get together for 24 hours to build apps and games. Students between the ages of 12 and 24 of any skill level are welcome, as each CodeDay location has workshops and mentors to teach and guide. The 24-hour "hackathon" is held at various locations throughout the world.
How it works is, at the beginning of CodeDay, everyone who has an idea pitches it to the whole group. This is when teams are built, and when for individuals who are on their own or short on ideas can find a team. There are workshops throughout the day, and opportunities to apply students' newly learned skills are abundant.
The event ran from noon on Saturday to noon on Sunday. To make it through the 24 hour hackathon, participants brought some of their own supplies, like laptops, mouse, sleeping bag and pillow. The hosts, like SPS Commerce, provided food and beverages, along with quite places to nap when needed. But who wants to sleep when there's so much going on?
The concept is simple enough, but the humble 24 hour event can impact a young developer's future. "These events are so important to our community – fostering and encouraging new talent in computer science," said Amy Patton, Vice President of Technology Operations for SPS Commerce.
"I watched the fellow in the hoodie who was working on a construct game for shooting zombies with a unicorn horse.  He was absolutely consumed with making it work.  While he was very new, he was also very determined, and you could see the passion beginning to take root in him.  It's a weekend he'll remember for a long time," said John Kelly, Direct of Development at SPS Commerce.
In addition to offering students the chance to learn, the opportunity is open for mentors and judges to participate. Each event relies on the power of people in order to succeed. Thanks to #TeamSPS, mentors, judges and other volunteers who helped make this event possible.
The next CodeDay in Minneapolis and Toronto occurs on May 26 through May 27, but there are other events throughout the United States. To sign up as a student, mentor, judge or other volunteer, visit the CodeDay website: https://codeday.org
Follow SPS Commerce on Facebook, LinkedIn and Twitter. You can also get retail and supply chain news, resources, expert tips and other valuable updates delivered directly to your inbox weekly for free by subscribing to the SPS blog.

Latest posts by SPS Commerce Blog Team
(see all)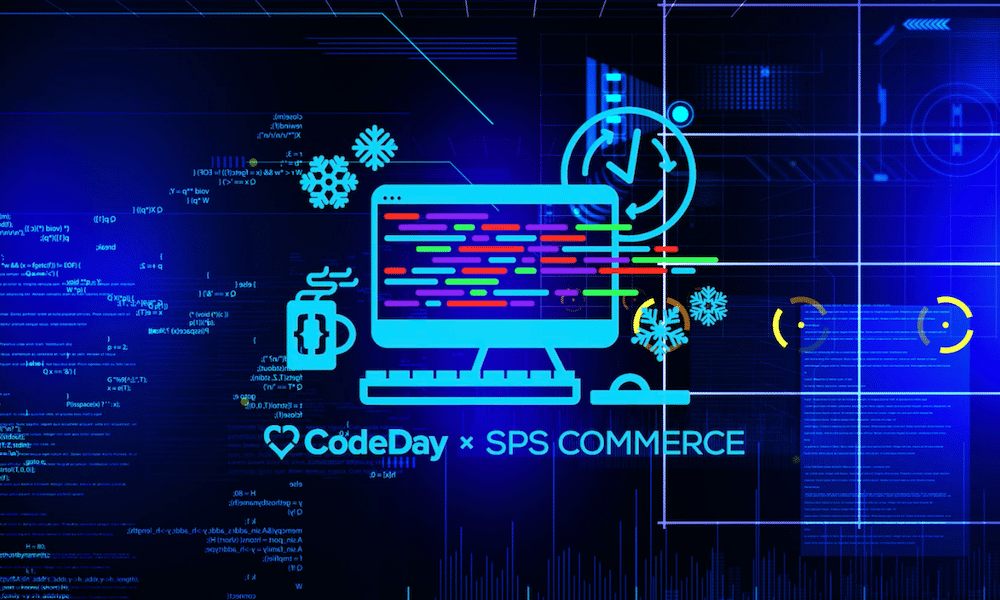 GET MONTHLY UPDATES DELIVERED TO YOUR INBOX.
Never miss an update from the SPS blog! Receive retail and supply chain news, valuable resources, expert tips and more.