EDI 101
Learn how EDI works and why retail companies use it, explore the benefits of EDI, or browse types of EDI documents.
What is EDI?
EDI is an abbreviation for electronic data interchange. Using EDI, companies send information digitally from one business system to another, using a standardised format.
The term EDI describes both the transmission of the data as well as the translation into a standard data format.
EDI allows companies to exchange data electronically rather than by paper. It's an important component for automation in business processes.
How does EDI work in retail?
EDI replaces order processes and communications that were done with paper or fax in the past. EDI includes both the electronic delivery of these communications and the 'translation' of the data so that it's in a standard format.
For example, when a buying organisation wants to place an order with a supplier, the buyer will create a digital purchase order. EDI software (or an EDI provider) will then make an EDI standard version of that purchase order (known as an EDIFACT 'ORDERS' document or ANSI X12 850) and send it to the supplier. Even though the supplier is likely using different technology than the buyer, their order system will be able to receive the information since it's in a standard format.
The supplier will send back an acknowledgement that the order was received (an EDIFACT 'CONTRL' document or ANSI X12 997). After the order is ready, the supplier will send another electronic communication, the invoice (EDIFACT document 'INVOIC' or ANSI X12 EDI 810) which requests payment for the items that were purchased. And so on.
In simpler terms, EDI ensures that all of your business systems (and those of your retail partners) are speaking the same language.

There are many different types of EDI transactions. Since EDI is a standard data format, there are also specifications for each type of transaction. In addition, specs and EDI requirements can vary from retailer to retailer.

Why do retailers require EDI?
By using a standard data format for order communications, EDI-capable companies can electronically exchange order information without human intervention.
In this way, EDI provides a technical foundation for automation.
From an operational standpoint, it makes sense because it reduces human errors while also streamlining the order process. Retail companies can fulfil orders faster, cheaper and with less mistakes. 
Benefits of EDI:
EDI is proven to streamline and improve workflow while enhancing supply chain predictability.
Make more-accurate documents and forecasts
EDI is cheaper and faster than traditional paper methods
A paper-based order can cost $70 or more per transaction, while the more efficient electronic transactions are processed for less than a dollar. Online EDI solutions eliminate hidden costs when compared to packaged EDI software. Cloud-based EDI solutions save an average of 25–75% in upfront costs, plus 50–75% in long-term expenses like software updates and hardware upgrades.
Respond quickly to disruptions
Reduce manual data entry, as well as the errors
Free up valuable office resources to focus on more important business functions
We chose to adopt modern supply chain automation to effectively eliminate duplication errors, with SPS Commerce. Now instead of adding data entry staff, we're retasking the existing team almost exclusively to proactive business growth efforts. Thierry Scherer
In-house:
Requires software
Requires hardware
Requires knowledgeable resources in-house
Requires ongoing support within the organisation to preserve EDI capabilities
Must develop and maintain maps and requirements for each trading partner connection
Outsourced EDI:
Outsourcing takes most of the work off your shoulders.
Managed service (uses your provider's software/platform).
Requires no hardware on your end.
Requires no software on your end.
If a retail partner changes an EDI map or specification, your EDI provider will manage the change so there's no disruption to your EDI document flow.
Want more info on using an EDI provider vs doing it yourself?
Learn more about options, costs, resources and what you need to know before you invest in an EDI solution.
Why more retail companies trust SPS over any other EDI provider:
The most widely-used and reliable EDI platform
As the leading retail-focused supply chain management network in the business, we are the trusted authority for thousands of EDI trading partners
The largest network
We're the retail industry's largest trading community with more than 75,000 customers in over 60 countries.
The best technology
Our world-class data center can easily handle spikes in order volume, especially during the busy holiday season.
Pre-wired connections
Our team of experts can help you achieve EDI capability and 100% compliance with trading partner transaction requirements.
Expert support staff
Available when and where you need them, via self-paced online tutorials, in-person training sessions, online or phone support.
Onboarding expertise
Our EDI onboarding process accommodates companies who are new to EDI as well as those who already have an EDI solution in place.
SPS not only provides us with innovative technology but also an unmatched depth of expertise in the retail industry. Mark Hopkins
The SPS omnichannel retail solutions have created an effective and transparent electronic gateway between all links in the supply chain. Joe Whittle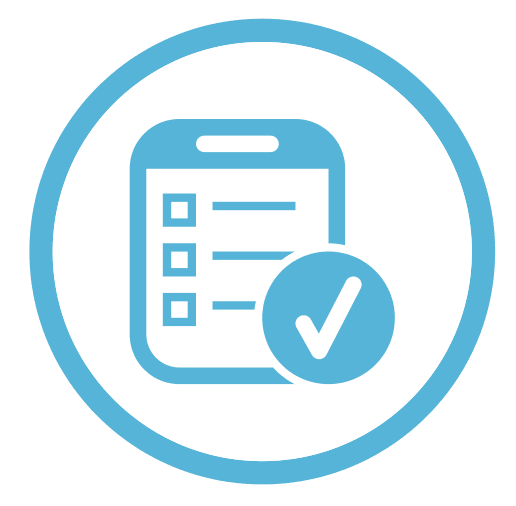 EDI testing
Achieve EDI compliance quickly to begin trading data electronically.

Cloud-based EDI portal
Web-based EDI services for all your retail partners. Consolidate your vendor portals, and scale your EDI operations as needed.

ERP integration options
Integrate EDI operations with your ERP or other business system to automate transactions. Best option for companies with 150+ orders a month.
What SPS enables us to do is connect customers of our very quickly to not only a warehouse management system but power retail chains, customers if you like. David Keevil
Questions? Our EDI experts can help.
If you have questions about products, implementation, integration or anything else, please let us know. Our EDI experts are standing by, ready to help.