Top 5 Logistics Trends for Improving Warehouse Operations
Speed, accuracy and visibility drive 2020 3PL strategies
Executive Summary
Order automation has always been important to third-party logistics providers (3PLs), but recent labor constraints and shrinking delivery times have propelled these businesses to prioritize it even more. The logistics industry is facing systemic challenges of finding and retaining staff while being asked to ship more orders faster than ever before.
In April 2020, SPS Commerce surveyed nearly two hundred 3PLs to better understand their level of automation from efficiently exchanging order data with customers and planned changes for the near term. The responses addressed how 3PLs shared data with trading partners and how this impacts staffing, shipping accuracy and shipping timeliness.
The survey showed that a 3PL's automation capabilities and performance are often a direct reflection of the availability of timely and accurate data from customers. Respondents shared that only 60 percent of a 3PL's customers provide all the data needed, leaving many 3PLs without the automation they need. Lack of data affects every aspect of a 3PL's business, even though logistics firms have many automated options with EDI and APIs.
Respondents rallied around five major priorities for the coming year, including: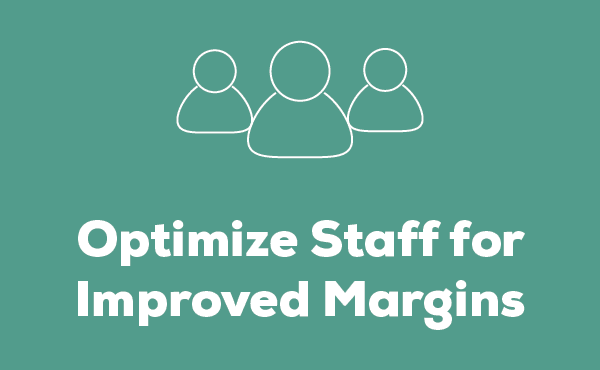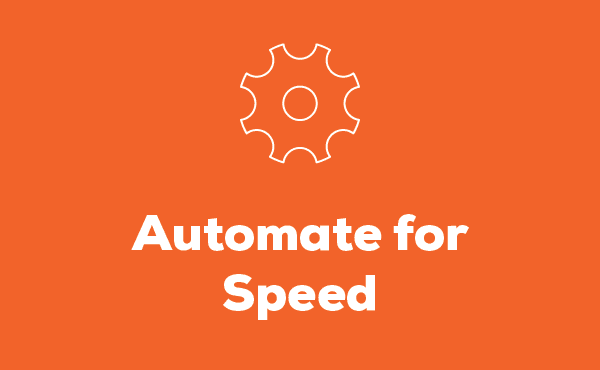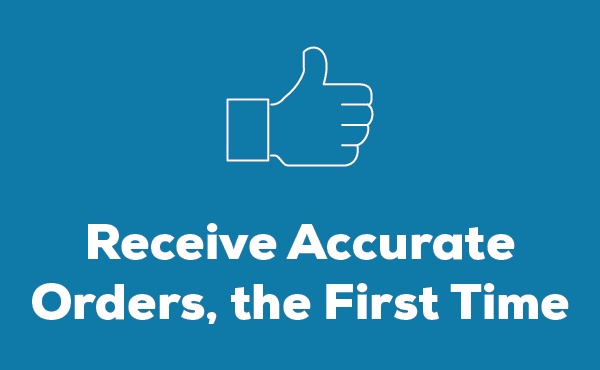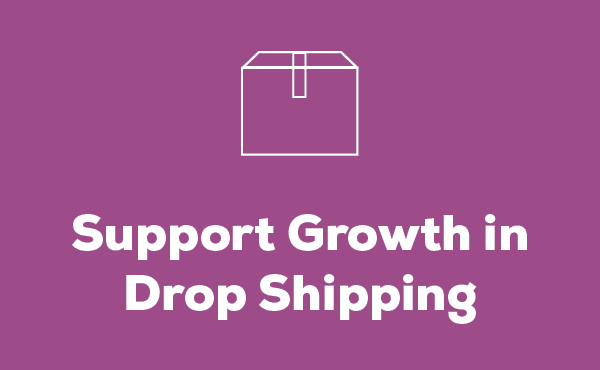 Automate to Optimize Staffing
3PLs are looking for ways to make their existing staff more effective, especially today with remote workers and lean onsite crews. In the survey, 48 percent of providers identified receiving complete and timely data from customers as an essential way to optimize staffing schedules. With better information on order volumes and shipment requirements, 3PLs can mitigate over and under-scheduling of staff.
Automation has never been more important. Information provides 3PLs with the visibility needed to run their business efficiently and make actionable decisions.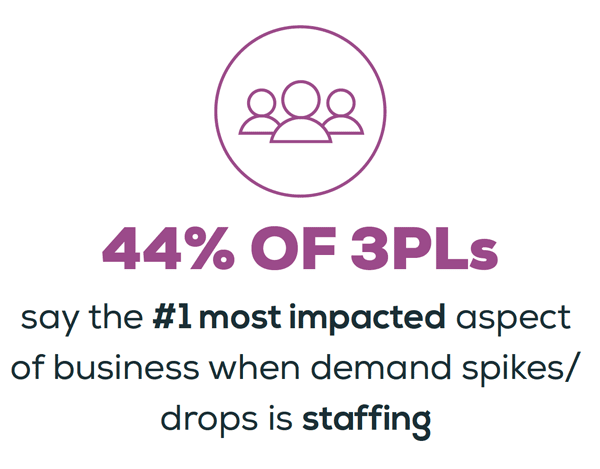 Human capital is a 3PL's most valuable asset. Employees represent a significant expense but are necessary for operations and customer service. In addition, staff are the resource most impacted by changes in customer demand.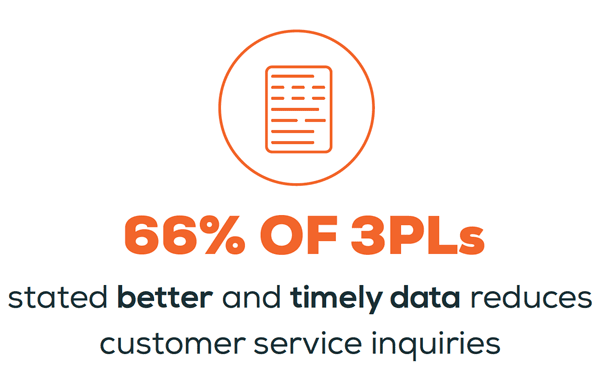 Staffing customer service teams is an ongoing challenge for 3PLs, and these representatives are often difficult to recruit and retain. In April 2020, Indeed.com listed more than 12,000 customer service openings in logistics, or 16 percent of total customer service openings in the United States. Making this team more effective is critical. Sixty-six percent of 3PLs identified reduced customer service inquiries as a direct result of automated data flow with customers. Smaller teams become more efficient as electronic communications replace phone calls and emails, and order status updates and shipping details are delivered automatically to customers.
What are 3PLs doing in 2020 to address staffing shortages?
(responses from the recent survey)
Hiring
Providing more training to end-users
Telecommuting
Managing staffing levels to meet the changing order volumes
Hiring training staff
Automate for Accuracy
Accurate order fulfillment depends on complete and accurate data from a 3PL's customer. In the survey, 60 percent of 3PLs shared that 75 percent or more of their customers share all the data needed to meet their fulfillment expectations. At first glance, this indicates that automation is achieving its communication goals. However, the responses to similar survey questions clearly show the process breaks down after 3PLs receive the original order. The first order communication is received in a timely manner, but there are often order and shipping changes that are poorly communicated or tracked in the 3PL's system.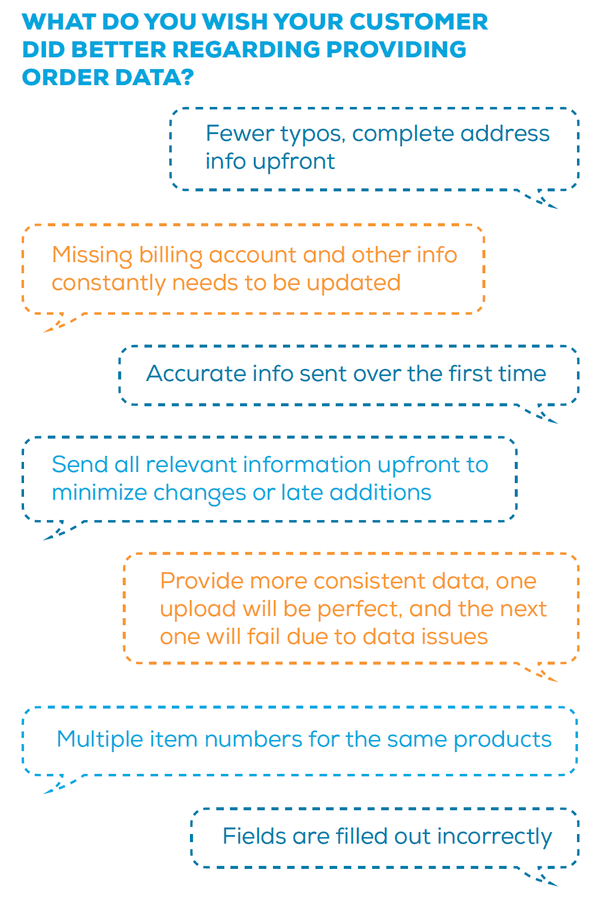 3PLs see a clear connection between data and accuracy. When asked about the benefits of receiving complete and timely data, the top two responses were that it drives fewer errors for 75 percent of respondents, and it improves order accuracy for 73 percent.
EDI is the most popular choice of automating communications/orders with customers, with 32 percent of 3PLs using EDI to exchange data with 75 percent or more of their customers. Email was the second most popular communication method at 23 percent, followed closely by APIs at 22 percent.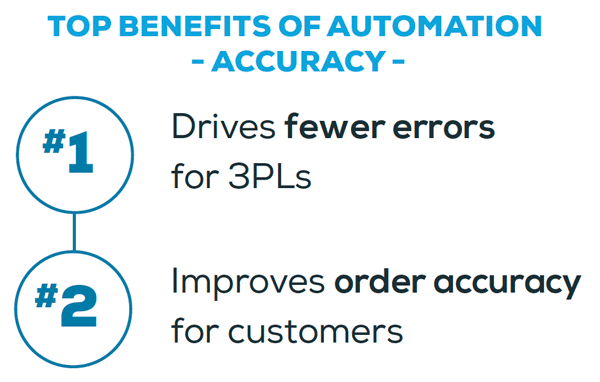 What are 3PLs doing in 2020 to improve order/fulfillment accuracy?
(responses from the recent survey)
Trying to move clients to EDI
Working with customers to increase use of EDI
Moving towards paperless workflow
Standardizing system processes to minimize the need for manual data input
Improving data flow through EDI, APIs and system upgrades
Encouraging clients to use more automated data inputs
Automate for Speedy Operations
Consumers expect rapid fulfillment. Thus, getting orders out the door and using cost-efficient shipping methods are top priorities for 3PLs. Increasingly, 3PLs are looking to receive improved order information from customers to cut processing times and complete shipments in hours, not days.
In the survey, 72 percent of 3PLs noted that complete and timely data allows them to ship faster on behalf of their customers. Improved automation also leads to more on-time deliveries according to 74 percent of 3PLs, the number one benefit identified by 3PLs.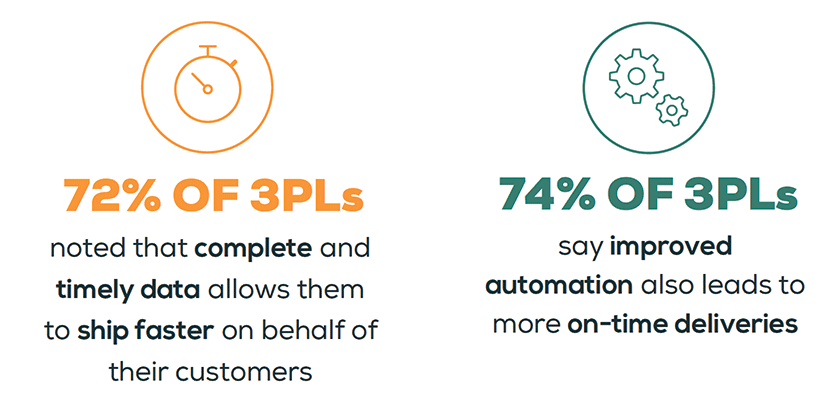 3PLs are looking for data earlier in the process to expedite fulfillment once they receive orders at their warehouses. Any manual steps in the process cause delays and errors that don't meet today's retail delivery requirements.
What 3PLs need from customers in 2020 to improve speed?
(responses from the recent survey)
Enough lead time and complete order information
Provide orders a day in advance
Minimum 48-hour notice for shipments
Timely data transfers
More advance notice for special projects/changes in scope
Provide order data earlier
More time between dropping an order and needing to ship
Provide order shipping and inbound product information more than 24 hours in advance
Automation for Visibility
3PLs play a key role in providing inventory and shipment details to their customers and retailers. This communication enhances the consumer's buying experience and is highly valued by suppliers and retailers alike.
Physical inventories are often stored in a 3PL's warehouse with the supplier having little to no direct access. Suppliers depend on the logistics provider to keep them apprised of inventory levels, so they can act if inventory levels are running low or are out-of-stock. Suppliers rely on a 3PL's inventory data to accurately update retailers' e-commerce sites with only available inventory. This practice greatly reduces backorders and other delays in shipping that will frustrate the consumer.
Approximately two-thirds of 3PLs are regularly providing electronic inventory updates to their customers. The number is even higher in industries such as e-commerce (81 percent) and consumer goods (77 percent), where volumes fluctuate. The remaining third of providers have an opportunity to improve their customer service and overall order fulfillment efficiency by sharing inventory data. This is especially the case for the following industries: pharmaceutical/healthcare (50 percent), food/grocery (47 percent) and industrial products (46 percent).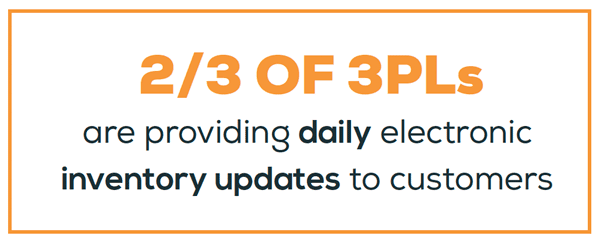 Many survey respondents cited better inventory management and communication as one of their goals for 2020. The following are a few of their statements about their improvement plans:
Set up inventory minimums
Keep accurate inventory data updates
Inventory control
Better inventory management
3PLs also need to provide visibility into order shipments. Retailers need to know when an order shipped, when it will arrive at its destination and, in the case of drop-shipping, a tracking number to share with the end consumer. For this reason, drop-ship retailers often require an advance ship notice, typically sent via EDI, from either the supplier or the supplier's 3PL.
3PLs have a significant opportunity to assist their customers by producing this important document on their customer's behalf. Today, more than three-quarters of logistics providers are only electronically sharing critical shipping data with 19 percent of their customers. In addition, 16 percent of 3PL's customers are asking 3PLs to help by sending shipping details to the retailer. Sharing shipment information in an automated way for all customers to provide value and remove manual processes such as email used by many 3PLs to communicate shipment updates.
Logistics providers have an opportunity to advance their customer relationships and provide key information to their customers or retailers.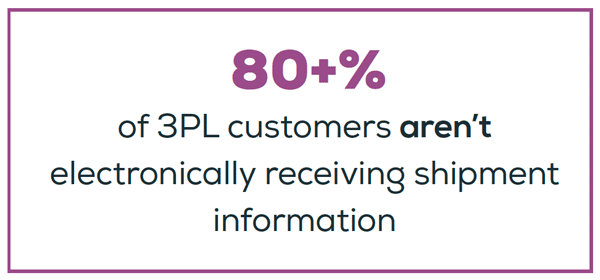 What do 3PLs need from customers in 2020 to improve visibility?
(responses from the recent survey)
Don't transmit orders for out-of-stock items
Better communication
Provide more information regarding shipments before they arrive
Make fewer mistakes on orders and check inventory
Automate for Drop Shipping
When asked about their drop-ship business, the survey responses indicated that 3PLs had clearly decided if they would support and grow a drop-ship model, or not. Providers with more than 25 percent of their business in drop shipping indicated that they would be taking on more in the future. Alternatively, those doing no, or little, drop shipping today didn't see this part of their business growing.
For 3PLs supporting drop shipping today, 42 percent expect to double or triple this part of their business, with 43 percent anticipating incremental growth. Drop-ship capable 3PLs expect this model to become a more significant part of their revenue and are hiring staff and converting facilities to adapt.
Taking on more drop-ship business requires change. The following are the top three drop-ship challenges identified by the 3PLs in the survey: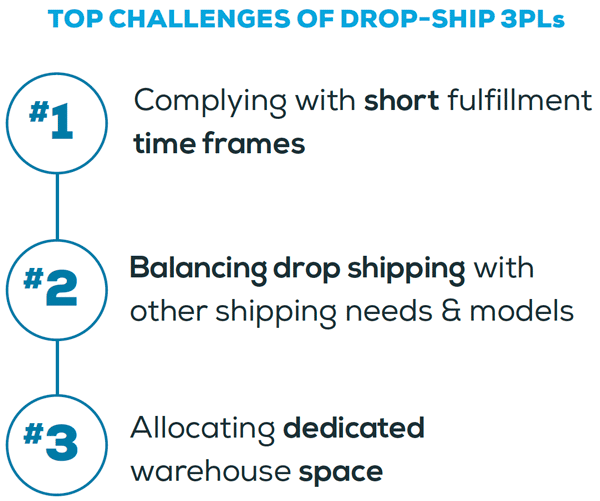 Whether proactively changing their business or letting customers drive the speed of change, 3PLs see drop shipping as a significant revenue source in their future. As they embrace this model, data needs will increase. They'll need to provide more frequent inventory updates and shipping details for each parcel fulfilled. Drop shipping results in many smaller orders instead of several larger ones. This is a change for many 3PLs, and efficiencies are needed to manage high order volumes and meet the strict delivery times.
Among 3PLs that have not embraced drop shipping, 60 percent don't expect a change in this area of their business. 36 percent expect only incremental change, likely to support existing customers. And, only four percent indicated they anticipate their small drop-ship business to double. These companies are focused on traditional ship-to-DC or ship-to-store orders and appear not to be soliciting new business outside of this category.
Conclusion
Most 3PL's investments and priorities in the coming months are directed at better integration and automation with their customers. The efficiencies gained by these data advancements will address the biggest challenge of 3PLs today: limited staffing resources. Replacing manual processes with automated ones, and adding more governance over data quality, will equip 3PLs to move orders more rapidly and accurately through their systems. Then 3PLs can enable their customer service staff to manage by exception with more complete order data at the onset, requiring fewer follow-up calls and emails.
According to the survey, most 3PLs use EDI and APIs to convey order, shipment and inventory information. These automated communications are replacing emails and other time-intensive methods and are expected to grow in use. 3PLs can easily integrate these automated communications into their WMS or other system so they can ensure information is complete and manage any changes within a single system.
The next phase of automation for 3PLs will likely include improved sharing of item details from their customers. 3PLs cited this upcoming need in the survey as their next threshold of efficiency and savings. By sharing this data, 3PLs could quickly onboard new customers, better allocate warehouse space, improve order accuracy, pick and pack more efficiently and equip 3PLs to provide inventory updates and shipping notices to customers and retailers alike.
The priority for now is to receive accurate and timely order information the first time so 3PLs can meet the ever-shortening fulfillment cycles of their customers.
Survey demographics
This research report is based on a survey performed by SPS Commerce of 3PL businesses in North America and Australia. Following are the demographics of the 184 respondents.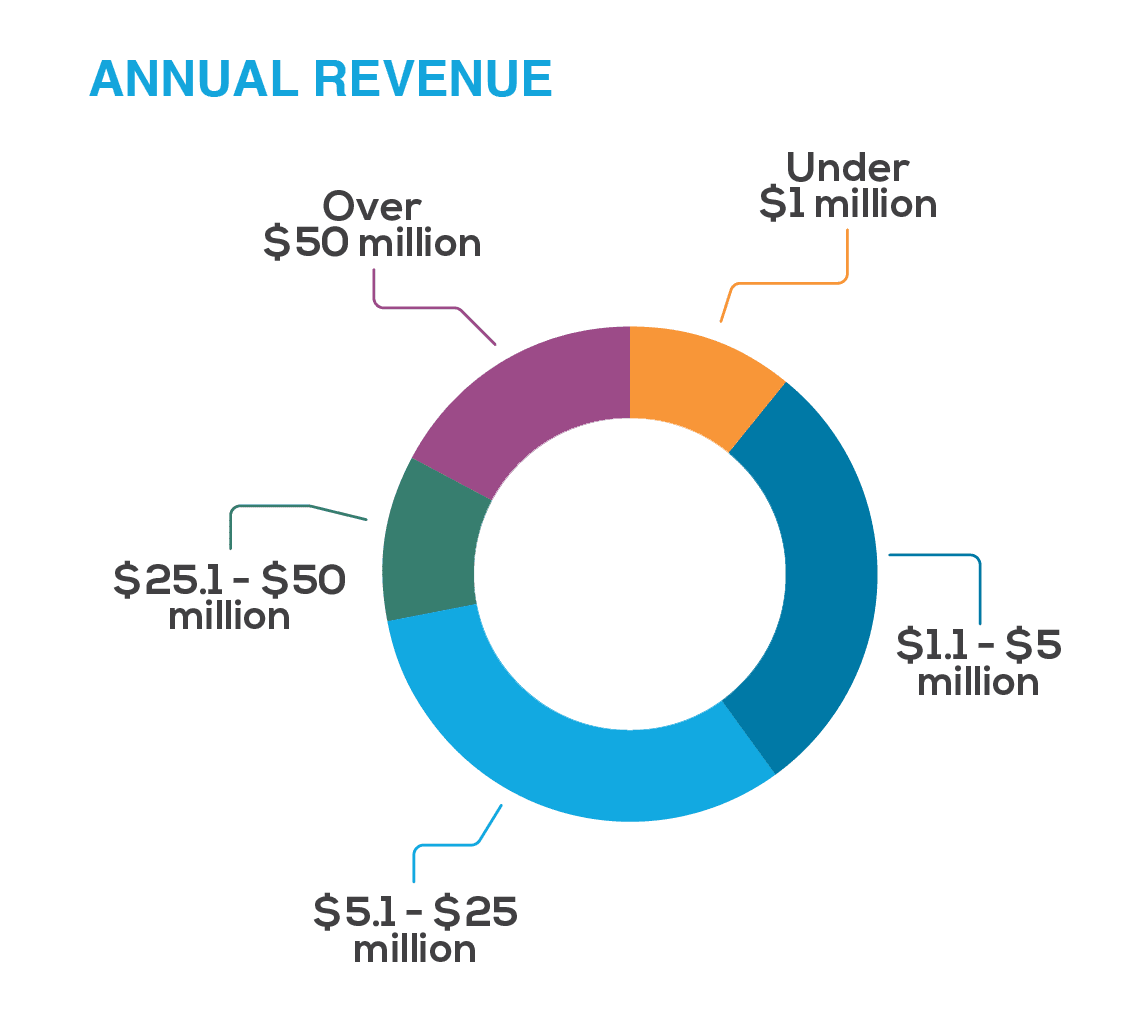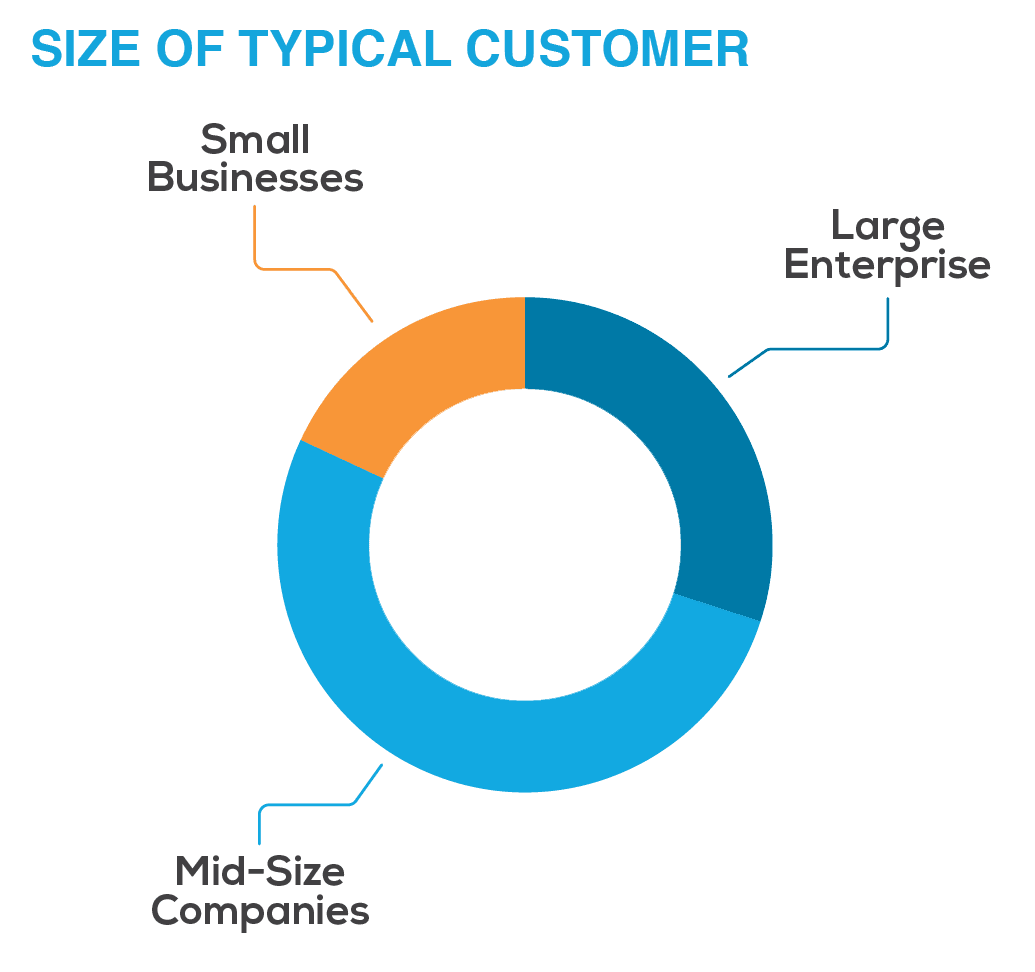 Who is SPS Commerce?
SPS Commerce has been pioneering retail automation since 2001 –– everything from EDI to full-scale retail change management. Our solutions go beyond EDI to enhance visibility, collaboration and communication. When you partner with SPS, you're not just getting best-in-class technology, you're also getting a team of retail supply chain experts who are there to help plan, execute and manage it all for you.
Written by: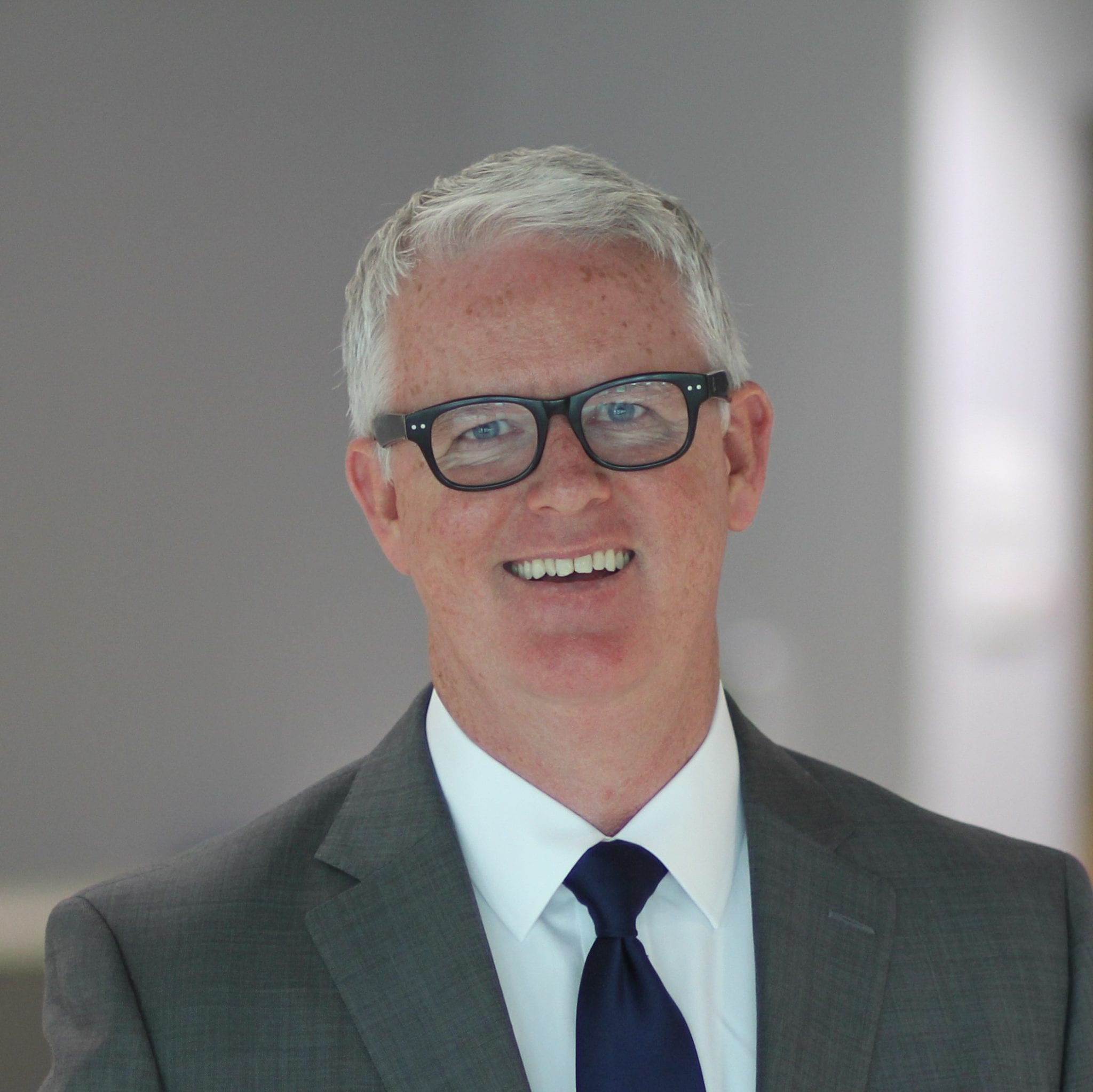 Mark O'Leary, Chief Marketing Officer, SPS Commerce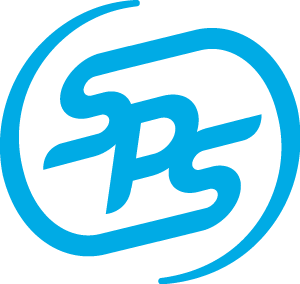 Grow your business with solutions from SPS Commerce.
Complete the form below to learn more about our solutions or get your free quote.