EDI Cuts eCommerce Supplier's Drop Ship Delivery Times [Case Study]
ZLine Kitchen and Bath is known for its innovative kitchen ranges and cooktops and was growing quickly. It had recently launched its products at Lowes, the latest of many retailers selling their products using a drop-ship model.
With each new retailer, the supplier expanded its EDI program to electronically communicate order, shipment and invoicing information.
Changing EDI Providers
The supplier had an EDI provider that was not working out. "Our first EDI solution was not delivering on their customer service promises. Our new trading partner setups were taking far too long and weren't right, and we couldn't use the full capabilities of Brightpearl. It was a nightmare," said Ahmadi. A change needed to be made…quickly. When ZLine asked Brightpearl and their integration partner, Business Solutions in the Cloud, who to trust with handling their EDI, the answer was SPS Commerce.
Integrating EDI with Brightpearl
In 2018, the company reached out to SPS Commerce and deployed its full-service EDI solution, integrated with Brightpearl, an omnichannel retail operations platform, for a solution that was "a different world" according to David Ahmadi, Operations Manager at ZLine.
"I am so grateful to SPS and Brightpearl, and their people. They were a breath of fresh air, professional in every way before we signed with them and at every step since that time."
– David Ahmadi, Operations Manager, ZLine
While deploying SPS Commerce Fulfillment for EDI, ZLine had an SPS team to guide and manage the setup, as well as test connections and integrate to Brightpearl. "It was a big project. The SPS team was focused and were the best people to work with. They were open, efficient and so easy to work with," said Ahmadi.
With SPS and Brightpearl taking care of daily operations, new partner setups and more in a timely manner, ZLine's staff can focus on other tasks. Ahmadi commented, "Instead of worrying about whether we can get an order shipped, the new SPS solution gives us the freedom to focus on other projects for the company.
These are higher-value tasks that are providing value to our company and better use of our staff. The only time I need to interact with our EDI is to troubleshoot an order with SPS. It doesn't often happen, and when it occurs the SPS team takes the lead."
Cutting Drop-Ship Delivery Times
Keeping up with priority and drop-ship orders can be a challenge for growing companies, including ZLine. The supplier is using Brightpearl and SPS to become extremely efficient and reduce the average number of days to ship orders. "Our drop-ship business continues to expand, including some same-day channels such as Amazon Marketplace and Wayfair. With the automation from SPS and Brightpearl, we are able to keep up and have reduced our drop-ship delivery times by half a day," said Ahmadi.
Read the case study to learn more about ZLine's EDI automation experience or contact an SPS Commerce expert today.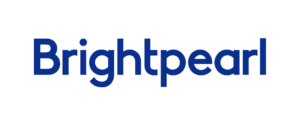 Related content:
Looking to automate your omnichannel operations with full-service EDI? Learn more about SPS Commerce Fulfillment's Brightpearl integration.
Tell Me More

Latest posts by SPS Commerce Blog Team
(see all)

GET MONTHLY UPDATES DELIVERED TO YOUR INBOX.
Never miss an update from the SPS blog! Receive retail and supply chain news, valuable resources, expert tips and more.