SPS Commerce & United States Stove Company:
A Network Success Story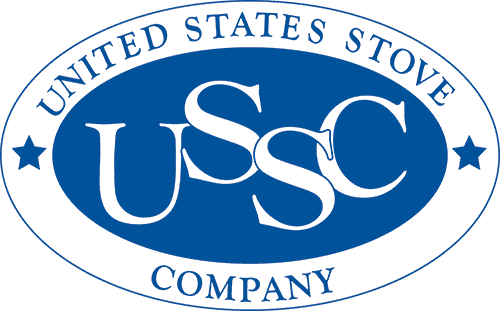 Customer Type:
Supplier
Industry:
Home Improvement
Headquarters:
South Pittsburg, TN
Retail channels:
Retail Stores, E-Commerce, Drop-Ship
SPS Product(s):
Fulfillment, Assortment
ERP:
Infor Fourth Shift
Network Member Since:
2011
Executive Summary
United States Stove Company (U.S. Stove) has been in the wood-burning stove manufacturing business for nearly 150 years. With the rising popularity of e-commerce among the retailers selling U.S. Stove products, the company needed to move away from its legacy systems that were not designed to support new online sales channels.
By moving to the cloud-based SPS Commerce Fulfillment solution and becoming part of the SPS network, U.S. Stove was able to integrate its legacy system with a single, aggregated solution optimized to support online retailing. The company can now accurately and efficiently exchange item, order and shipping information with any number of retailers, positioning the company well to embrace future e-commerce channel growth while delivering exceptional consumer experiences.
The Challenge:
Transition from a legacy ERP system to a new platform to support e-commerce growth.
The Solution:
Moved to the SPS cloud-based solution to simplify integration with 35 retailers.
The Results:
Improved data aggregation and partner collaboration, enhanced consumer experiences.
Starting small
U.S. Stove has been "Keeping America Warm Since 1869" by manufacturing and selling high-quality wood stoves, pellet stoves and nonelectric heating systems. "As our sales activity has steadily increased, especially through our retailer partners' e-commerce channels, it has become increasingly difficult to get orders shipped in the most accurate and efficient manner possible," said Lindsey Huffhines, U.S. Stove Omnichannel Director. "This was primarily due to our legacy systems, which were designed for manufacturers that sell through the bricks-and-mortar retail channel alone."
U.S. Stove recognized it needed a way to automate and simplify how it on boarded with online retailers, provided item detail and exchanged transaction data with its retailer partners that sell a majority of their products online.
"Now that we've aggregated all that data into an automated location, we are in an excellent position to scale for growth while meeting our retailer partners' order needs quickly and efficiently," Huffhines said.
Bringing it all together
In 2011, U.S. Stove began working with a dedicated team from SPS Commerce to launch the SPS Fulfillment solution and join the SPS Network, both of which are completely in the cloud and require minimal integration and user training.
The SPS Network is the retail industry's broadest online trading community, currently supporting more than 70,000 businesses. Pre-wired connections make it easy for manufacturers, retailers and logistics companies to electronically exchange and manage all retail supply chain data. Businesses simply connect once to achieve seamless trading partner collaboration from that point forward.
Cloud-based SPS Fulfillment facilitates EDI between U.S. Stove and all its current and future retailer partners. The solution seamlessly integrates more than 100 business systems to make onboarding and information sharing a fast, simple and highly accurate process.
"Regardless of the pace of our network growth or how much of a retailer's sales are through e-commerce, we now have a highly efficient way to manage the entire consumer journey and ensure positive experiences with our products," Huffhines said. "One staff member now oversees all product and transaction data on a daily basis, and we can go to this single individual with all our questions. We also have far greater control over ensuring that our customers know what they are ordering, when their package will arrive, and that each shipment contains the correct items."
"Before partnering with SPS, we had to rely on emails, faxes and a unique portal for each retailer to be able to push orders to us. Now that we've aggregated all that data into a single and automated location, we are in an excellent position to scale for growth while meeting our retailer partners' order needs quickly and efficiently."
– Lindsey Huffhines, Omnichannel Director, U.S. Stove
Next up: Automated assortment
U.S. Stove now manages all of its 300+ SKUs across 25 primary retailers through the SPS Fulfi llment solution. According to Huffhines, the company is also in the early stages of adopting SPS Assortment, a cloud-based solution that facilitates the rapid delivery of complete and accurate SKU digital images, attributes and other information to every retailer that requests it.
"The idea was to grow our online sales without increasing our own data management burden, which would require moving away from our time-consuming, spreadsheet-based processes that had to be managed manually for every retailer," Huffhines said. "We suspected that a cloud-based technology would have the solution we needed, and SPS Commerce ultimately confirmed that suspicion."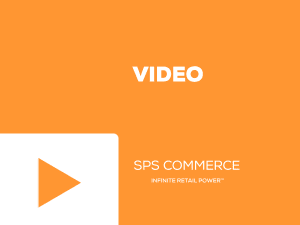 Related Content:
Listen to U.S. Stove's Omnichannel Director share more about their challenges and automated supply chain.
View the Video