EDI Software Integration Unlocks Digital Transformation Potential
In a recent study by the Economist Intelligence Unit, 72 percent of enterprises have significantly accelerated their pace of digital transformation. How does Electronic Data Interchange (EDI) fit into a digital transformation initiative?
EDI considers the value of trading relationships and how the business is organized to extract the most value from them. For example, customer value can be quantified as revenue, loyalty and long-term commitments. Supplier value can be quantified as volume pricing, alignment with business demand and on-time delivery. 
For enterprises with many trading relationships, EDI software integration can help maximize value realization.
Preparing your business for EDI software integration
Business readiness, or how the business is organized to extract value from its trading relationships, can be assessed through the readiness of people, processes and IT systems. Getting this right and optimizing it over time will get the most value out of trading relationships and depart from the "stop and go" approach of historical solutions. 
Below are a few questions to kick off the assessment:
People readiness
Do users (i.e., non-IT personnel such as customer service representatives, sales representatives, procurement, others) have clear instructions from partners on how to trade with them? 

Do users have confidence in the trading transactions? 

Is there transparency on the data flow from the initial PO to an invoice? 

Can users correct data errors on their own? 

How simple is it to ramp up users?
Process efficiency and effectiveness

Is the data available in the ERP to support the trading relationship? 

Do data flows have clear end points? 

Is the end to end data flow automated? 

Does the data flow result in clear actions at the end point?
IT systems supporting the business
Can users map end point EDI data directly to tables in the ERP? 

Can users validate data before forwarding to the end point or ERP? 

Can the application automatically pull and push data to and from the end points and ERP? 

How fast is trading partner onboarding? 

Do users have access to problem resolution instructions?
Planning the EDI software integration roadmap to value
 A company that is well-organized to trade electronically with customers, suppliers and other partners can significantly improve their operations in key areas. 
Selling to customers
Quote to Cash or Order to Cash includes the most common business process and data flows for companies. It starts with the receipt of a customer purchase order and progresses through the order fulfillment that ends with sending an invoice. To extract the most value from these relationships' sales orders should be created automatically in the ERP. Users (e.g., customer service, sales representatives, etc.) progress the order in the ERP. For example, users should confirm orders, send picking instructions to the warehouse for shipment, and issue the invoice. Users should be confident that the end-to-end lifecycle of the transactions is completed or that they can correct errant data that is preventing completion.
Warehouse execution
Getting products efficiently in and out of the warehouse is critical. Companies seek solutions to reduce operating expenses and meet growing demands for fast delivery, easy returns, and transparency in the movement of goods. It is the target of many innovations from warehouse management systems, transportation management systems, artificial intelligence, scanning systems, stock control, space management, and many others. 
Warehouse execution is done internally and with service providers, both of which should be viewed as end points that require comprehensive flow of data and resulting in clear actions. Some ERPs have unified warehouse execution capabilities with the core system that makes the processes execution easier. Others require integration to external systems that run the internal warehouse or integration to a service provider.
Buying from suppliers
Procure to Pay (P2P) is another important set of processes that procurement departments seek to streamline. The key process and data flows start with sending a purchase order to the supplier, monitoring the receipt of supplier order confirmation, ship notifications, and finally the invoice. To extract the most value from supplier relationships, the data from outgoing and incoming messages should be automatically integrated with the ERP, and three-way validation should be done prior to posting for payment (PO, ship notification, invoice). Procurement should also be confident that the end to end life-cycle of the transactions is completed or that they can correct errant data that is preventing completion.

Companies buying from suppliers can standardize how to work with suppliers. This can be done by defining the data flows and EDI messages the company uses to trade with suppliers and providing an on-boarding methodology for the supplier to follow. This approach minimizes process variations and accelerates the on-boarding of suppliers. 
EDI can drive supply chain visibility inside the ERP system by integrating the movement of goods that are being purchased, transferred and sold throughout the process. For example, a delivery by an overseas supplier to a freight forwarder may mean that the goods are now owned by the buyer. A good EDI solution will automatically receive the goods into in-transit inventory and update the ERP through the entire transport process – providing visibility of the goods to internal ERP stakeholders and maintaining an accurate single system of record. 
Going beyond EDI software integration
Going beyond EDI means process integration between other systems that use non-standardized message protocols. This can be as straightforward as converting web-shop online orders to sales orders in the ERP, or as complex as integrating to manufacturing execution systems. For example, sending instructions to factory equipment to measure, mix, cut, weigh, and similar tasks that can be executed by modern and intelligent systems. Another example are inter-company purchasing and invoicing transactions between a parent and subsidiary that have different ERP systems. Utilizing a single platform that handles all integrations helps drive digital transformation in a consistent manner and is easier to manage than disparate systems.
Ready to consider EDI software integration for your digital transformation initiative? Contact our team of EDI and system experts to learn how EDI integration software can jumpstart your digital transformation.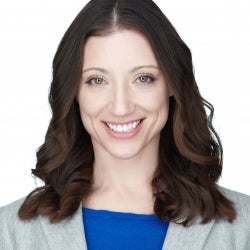 Latest posts by Christina Borglund
(see all)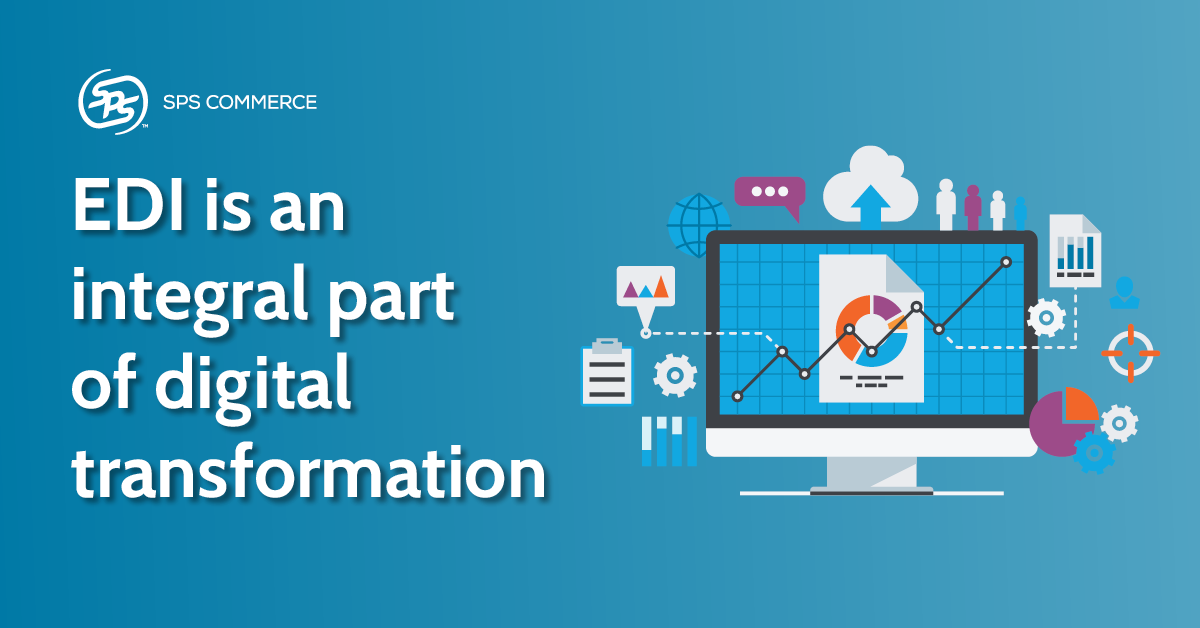 GET MONTHLY UPDATES DELIVERED TO YOUR INBOX.
Never miss an update from the SPS blog! Receive retail and supply chain news, valuable resources, expert tips and more.