EDI benefits, results and success stories
Here's how the leaders in wholesale are using EDI.
Benefits of using EDI
As mentioned, EDI provides the foundation for automated order processing and inventory management. This is a proven way to streamline workflows and cut operational costs.
Here are some of the business outcomes that our customers reported after implementing our EDI solutions:
Fewer days of holding inventory/reduced inventory carrying costs.
Can respond quicker to order issues, in advance of delivery dates.
New wholesale partners can quickly be set up to exchange orders electronically.
Automated reconciliation of discrepancies between products invoiced versus product delivered.
Dramatically improved process of direct-from-factory deliveries.
Better collaboration between distributors, suppliers and factory reps to aid in planning.
Reduced errors.
Improved accuracy of orders.
Reduced manual order processing.
Reduced costs (IT resources, finance resources, order processing).
Improved visibility into shipments, which reduced the amount of safety stock carried.
Automated order-to-cash process.
Replaced massive printed product catalog with real-time, web-based product content catalog.
Case studies
Our EDI solutions are used by both distributors and wholesaler suppliers/manufacturers.
Otis McAllister (food distributor)
Otis McAllister partnered with SPS when a grocery retailer requested more timely Advance Ship Notices (ASNs). Now a supplier fulfilling an order can directly send the ASN to the grocery retailer. By empowering its suppliers and streamlining the transaction flow from vendors directly to grocery customers, Otis McAllister reduces costs and improves customer service.
Amphenol Industrial (manufacturer)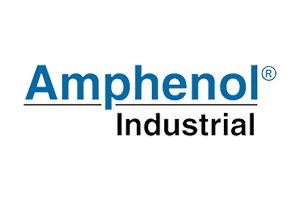 As a leading supplier of industrial connectors, Amphenol's products are distributed across one of the largest electronics distributor networks in the world. The company's order processing capabilities were challenged by manual entries. By implementing SPS Commerce's integrated EDI solution, Amphenol eliminated error-prone manual entry of common transactions such as PO acknowledgements, advance ship notices (ASNs) and invoices, which freed up considerable staff resources and saved the company money.
United States Stove Company (manufacturer)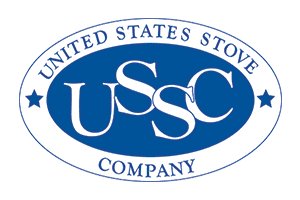 United States Stove Company has been manufacturing cast iron stoves for more than 140 years. As the popularity of e-commerce among retailers becomes more and more popular, the company needed to move to online sales channels. Also shipping large iron wood-burning stoves is not an easy task.
By moving to the cloud-based SPS solution and becoming part of the SPS network, U.S. Stove was able to integrate its legacy system with a single, aggregated solution optimized to support more channels, including online retailing. U.S. Stove can now accurately and efficiently exchange item, order and shipping information with any number of companies, positioning the company well to embrace future e-commerce channel growth while delivering exceptional consumer experiences.
USG Corporation (manufacturer and distributor)
USG Corporation is $3.8B manufacturer and distributor of lightweight building materials built on a commitment to innovation. For the company, fulfillment is crucial to operating a seamless business since its customers demand predictability on order status and delivery. The SPS Fulfillment EDI solution helps USG stand out as a trusted supplier to its wide range of retailers. As USG continues to expand its trading network, SPS has been able to help the company make seamless transitions as it forms new sales partnerships and maintains an exceptional reputation.
Questions about EDI for wholesale?
If you have questions about EDI products, implementation, integration or anything else, please let us know. Our experts are standing by, ready to help.