Motor Carrier Load Tender
EDI Document 204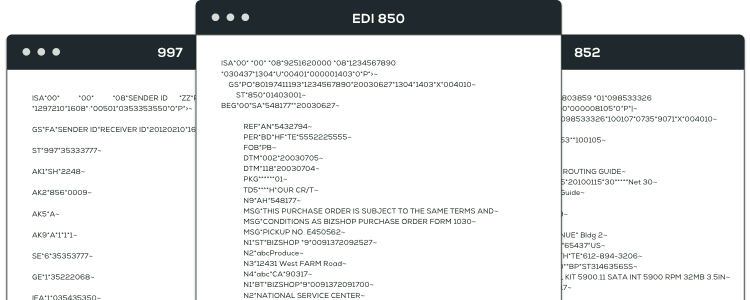 What is an motor carrier load tender?
The EDI 204 transaction communicates a request to a full truckload carrier for the movement of a shipment. The Tender is usually sent from a retailer, a manufacturer, or a distribution center. However, it can be used by any company that is interested in having goods shipped.
The data elements included in an EDI 204:
Ship-to location
Receiver contact information
Scheduling
Description of the goods to be shipped
Size of the trailer or other equipment requirements
When to use an EDI 204:
Creating a new shipment request
Updating shipment information
Canceling a shipment
Not used for shipments that are less than a full truckload
Document flow when using EDI 204:
A carrier will respond to the 204 by issuing a 990 EDI transaction, which is a response to the load tender. The 990 will indicate whether the carrier is accepting or declining the shipment. If the carrier accepts the shipment, then in most cases the carrier will also provide status updates using a 214 Shipment Status EDI message.
Benefits
The Motor Carrier Load Tender will provide sufficient information for the carrier to understand the requirements of the shipment and their associated costs. The carrier can then determine whether they want to accept the load.
Eliminate the expense of manual processes.
Remove the time and effort of taking it on yourself. Start here.

(You'll hear back in 1 business day)