Da Bomb Bath Fizzers:
Art Fairs to Target, a Small Business' Journey
When retailers require entrepreneurs to become EDI compliant, they seek out full-service EDI to help them grow.
Da Bomb Bath Fizzers started when two entrepreneurial teenage sisters began selling their bath bombs at local art fairs in 2012. After selling out each day, they caught the attention of a wholesaler who helped them place their products in boutique retailers.
Their small business took a dramatic leap forward when a buyer from Target called. The big-box retailer wanted to sell their bath products nationwide that holiday season. What do you do when this opportunity arises, but you are in the seventh grade? You say "yes" and bring in your parents to help to make it happen.
The video shares the story of a small business that became a nationwide leader in bath products. The Bercaws' story is rooted in family and how they've teamed together to grow and scale their business to embrace new opportunities and their requirements.
For example, when Da Bomb needed EDI to meet the shipping and electronic order needs of larger retailers, including Target, they sought out SPS Commerce. Today, SPS is helping them manage orders across numerous large retailers, allowing them to focus on inventing new products and growing the business.
Caroline Bercaw
Co-Chief Creative Officer and Co-Founder, Da Bomb Bath Fizzers
Isabel Bercaw
Co-Chief Creative Officer and Co-Founder, Da Bomb Bath Fizzers
Ben Bercaw
Chief Operating Officer, Da Bomb Bath Fizzers
The Challenge:
Da Bomb began gaining opportunities with larger retailers and recognized their technology wasn't capable of supporting these demands.
The Solution:
SPS Commerce got Da Bomb up and running on EDI quickly and brought the expertise to make working with retailers easy.
The Results:
The founders were freed up to do the things that they really love to do and excel at to grow their business.
"SPS Commerce really helped us with managing the larger retailers. It was more organized. It's easier to just set up and keep track of all of the orders that needed to go out, so it was definitely a really easy way to be introduced to the mass retailers."
Caroline Bercaw
Ready to start growing your business like Da Bomb?
Learn more about how we can help you scale your business.
---
Schedule a 10 minute chat with us, no strings attached, to learn more about how we can help your business. We are here as a resource to help you learn more about EDI and how full-service EDI can be a game changer for your supply chain.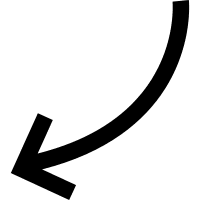 Additional References
Read more about full-service EDI and other stories of how we've helped businesses optimize their supply chains and increase sales.