Streamline your order workflow with SPS Commerce
Looking to advance your ordering processes and boost efficiency? Integrating orders into your ERP with solutions from SPS Commerce can help you streamline your orders and keep your systems – and your partners – connected. 
Full-service solutions built for what's next
As your business grows, your tools should grow with it. But, sometimes rapid expansion means outgrowing the software and services you once relied on. Increased order volume can cause you to question whether your systems can support your long-term growth.
SPS Commerce is the leading expert on streamlining order processes, no matter where you're at with EDI initiatives or your ERP system. We are committed to help you meet today's challenges and prepare for tomorrow's. 
SPS Fulfillment offers flexibility
If you need to get started with EDI requirements, Fulfillment from SPS Commerce stands out as a top-ranked solution. But even if you're already working with EDI, Fulfillment offers new ways to automate manual processes and create new efficiencies across your systems. With the ability to manage all your orders in one place, from wholesale, e-commerce or marketplace, Fulfillment offers more flexibility for growing businesses.
A Team of Experts
Our experts are dedicated to helping you connect your systems and automate your processes. With our Customer Success team working on your implementation, you'll be able to focus on your business during the change.
Connect Your Systems
Manual processes can be slow, prone to mistakes and detrimental to your customer relationships. Automating your orders and accounting by integrating SPS solutions with your ERP can help you handle more orders without adding more staff or extra software.
Resources for Growth
SPS has a network approach and can help you find the resources you need from 3PLs and retail partners to new systems.  Our third-party warehouse and inventory services streamline EDI warehouse communications and make it possible to exchange order, inventory, warehousing and shipping information with your partners quickly and easily. SPS Commerce makes it possible to collaborate with your partners in ways that make business more efficient for both of you.
Connected systems help you share information

A team approach to double-digit growth
As Lily's Sweets' no-sugar-added confections soared in popularity, the business needed new ways to handle increased order complexities. With the help of EDI experts at SPS and the power of QuickBooks, Lily's Sweets was able to sidestep growing pains and grow at an incredible rate.
Want to learn more?
Learn more about Fulfillment and how it can help your business grow.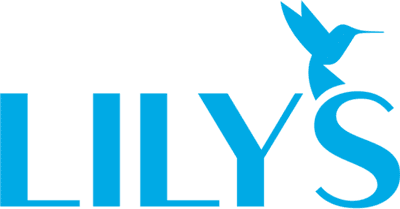 "SPS Commerce has really helped us achieve double-digit growth in a short period of time." – Senior Manager of Customer Operations
Ready to get started?
Fill out this form to connect and talk to an expert who can help you find the right resources, systems and processes for your company.
(You'll hear back in 1 business day)
Why choose SPS Solutions?
SPS Commerce has 20+ years of retail industry experience, leading edge technology and a team who partners with you to make your business run smooth.
Learn why SPS solutions is the right choice for your business.